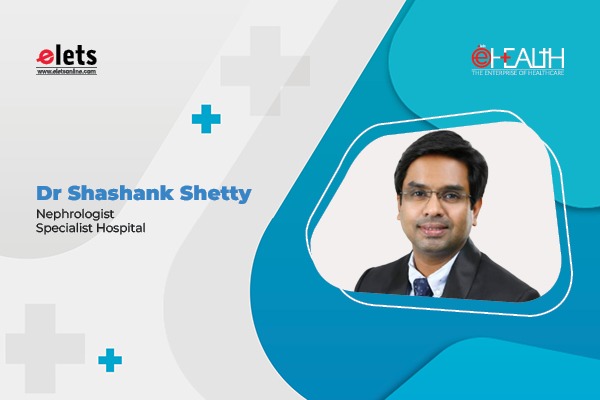 Chronic Kidney Disease (CKD) will affect at least one in ten people across the globe in their lifetime. Early detection is key to the treatment and management of the disease, however, a healthy lifestyle can go a long way in tackling this growing health crisis. Themed "Kidney Health for All", World Kidney Day 2022, calls both healthcare professionals and general public to bridge the knowledge gaps for better kidney care and to increase health literacy of kidney diseases. Kidneys play an import function in removing waste and toxins from the body; it also balances pH levels by removing acid that is produced by the cells of the body and maintains a healthy balance of water, salts, and minerals. The following health tips can greatly help in maintain proper kidney function.
· Hydration: Frequent water intake through the day is vital for kidney health. While men should aim to consume around two litres of water per day, for women, the amount should be at least one and a half litres per day. Dark coloured urine is a sign of dehydration and calls for immediate water consumption.

· Eat healthy: What we put inside our bodies affects the way kidney's function. Foods that are high in antioxidants such as vegetables, fruits, seeds, nuts and dark chocolate promote renal health. Avoid salty and fatty food.
· Monitor Your Blood Pressure: High blood pressure can cause kidney damage. Blood pressure should typically be maintained at below 140/903. It is advisable to check blood pressure on a regular basis.
· Check and control blood sugar: Keeping blood sugar under control is vital for good kidney health. Around 50% of people with diabetes can develop kidney damage. The average blood sugar levels for a healthy individual should be below less than 140 mg/dL. If you are diabetic the body's cells can't use the glucose (sugar) in your blood, and your kidneys are forced to work extra hard to filter your blood.
· Don't Smoke: Smoking slows blood flow to the kidney among other organs and can be detrimental to CKD
· Avoid excess Alcohol: Excessive drinking of alcohol can have serious repercussions on your kidneys. An occasional drink or two usually does not have serious effects.
· Stay Active: It is very important to include at least 150 minutes of moderate intensity exercise weekly. Maintaining a healthy body weight is key to good kidney functioning.
· Limit OTC: Over-the-counter (OTC) medication often resorted to for quick pain management must be limited in order to avoid adverse effects on the kidneys.
A person can lose up to 90% of kidney function before experiencing any signs of kidney failure. It is important to get your Kidney function checked if you are obese, diabetic or hypertensive.
Views expressed by Dr. Shashank Shetty, Nephrologist, Specialist Hospital

Follow and connect with us on Facebook, Twitter, LinkedIn, Elets video