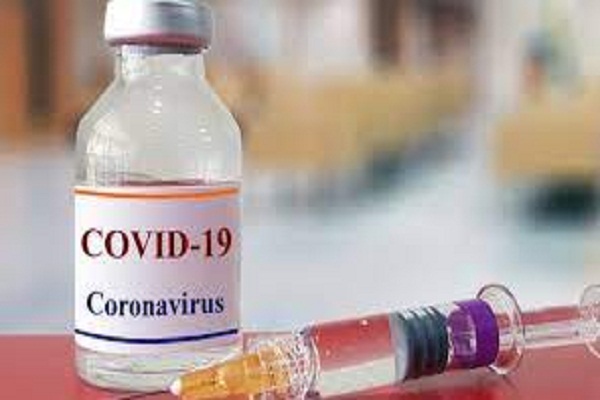 Ghaziabad, Uttar Pradesh
Uttar Pradesh has set a model within the country in terms of Covid management and vaccination. This was stated by Uttar Pradesh chief minister Yogi Adityanath today. He was addressing a press meet following a visit to Santosh Hospital at Ghaziabad in order to take stock of its preparations to tackle the third wave of the coronavirus.

CM Yogi said, "India has set a record by administering a total of 157 crore doses since January 16, 2021, when the vaccination drive was launched while UP has given the highest 23.15 crore doses in the country. In Uttar Pradesh, 94% of the population has received the first dose whereas 60 percent has been given the second. In Ghaziabad alone, 98% of its population has been given the first dose while 69 percent has received the second also."
According to the CM, 13,000 youths aged between 15 years and 17 years have also been given the first dose of the vaccine. Yogi said that precautionary doses are also being given to frontline health workers.
Yogi Adityanath added that the third wave, though seemingly not as dangerous as the second, could prove to be risky particularly for the elderly, women and kids, and that people must avoid crowded places and wear masks to keep the virus away.
The Chief Minister said that an awareness programme is also being run in UP to motivate people to follow the Covid protocol and those aged 15 years and above, who have not taken the vaccines, to get vaccinated as soon as possible.
The CM added that the Government is monitoring the situation closely and the CM Helpline as well as the Integrated Covid Control Centre make 50,000 calls daily to keep track of suspected cases even as the state has more than one lakh active Covid cases of which over 10,000 cases are in Ghaziabad alone. The CM, however, added that less than one percent of the active cases in UP are in hospitals.
CM Yogi was accompanied by Minister of State for Health Atul Garg and MP from Ghaziabad and Union Minister of State Gen VK Singh (retd). The Chief Minister also visited Ingraham Institute to inspect the vaccination campaign.


Follow and connect with us on Facebook, Twitter, LinkedIn, Elets video