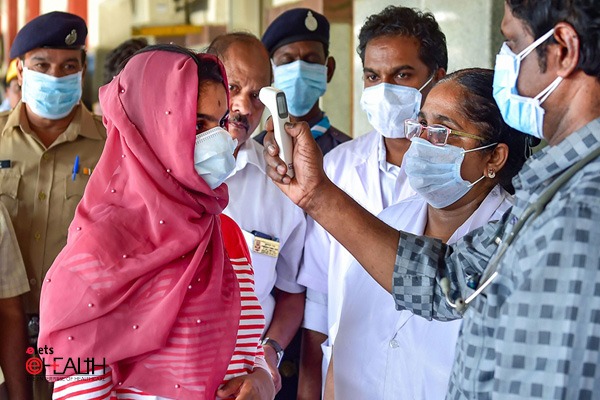 Lucknow, Uttar Pradesh
Uttar Pradesh on Wednesday achieved yet another benchmark of testing over 11 crore samples for novel coronavirus infection. Testing an average 1-2 lakh samples daily, Uttar Pradesh became the first state in the country to cross the milestone.
Early detection and isolation of potentially infectious individuals are the keys to successfully fighting a viral pandemic. Recognizing which the Yogi-led government in Uttar Pradesh effectively implemented and intensified the stringent 'Trace-Test-Treat' mechanism throughout the state.
Uttar Pradesh's daily Covid testing has been over ten times more than the prescribed testing protocol for the state by the global health body World Health Organization. The testing protocol laid by the WHO for Uttar Pradesh is 32,000 tests per day, whereas the Covid testing in the state has hovered between 150,000 and 200,000 of late.
In terms of Contact Tracing too, Uttar Pradesh has left all the other states far behind by testing maximum samples on detection of a single positive case. As a result of which the most populous state has been able to effectively break the Covid-chain.
Uttar Pradesh has come a long way from getting the first Covid test conducted from the lab at National Institute of Virology, Pune in 2020 to breaching the 110 million tests-frontier that testifies the enlarged testing capacity in the state. As many as 110,023,467 samples have so far been tested in Uttar Pradesh.
Despite being the most populous state in the country, UP has outperformed all other states including Delhi, Maharashtra and Rajasthan by having the capacity to conduct a total of 1.50 lakh RT-PCR tests on an average daily.
The state of Uttar Pradesh, which has the capacity of testing nearly 4 lakh samples a day, has equipped all the 75 districts with testing facilities for the convenience of the people.
Uttar Pradesh also continues to lead the country's vaccination drive with over 30.84 crore doses administered so far. Out of these, over 16.95 crore first doses have been given. While, over 13.62 crore have been fully vaccinated in the state. As many as 26.18 L precaution doses have been administered so far.

Follow and connect with us on Facebook, Twitter, LinkedIn, Elets video