Lending their invaluable support, Cepheid, Platinum Partner at the virtual second edition of Elets Diagnostics Leadership had Dr Debkishore Gupta, Director, Medical Affairs, Cepheid and Rashi Garg, General Manager, Cepheid India sharing their views on Drug-resistant TB. Edited Excerpts.

Deliberating around innovations in diagnostics field of Drug Resistant Tuberculosis (DRTB),Dr Debkishore Gupta, Director, Medical Affairs, Cepheid delved deep into the way ahead to combat DRTB. Along with him, Rashi Garg, General Manager, Cepheid India talked about India being known as the global TB capital along with being the world capital of drug resistant TB and Covid has derailed the target of ending TB in India by 2025.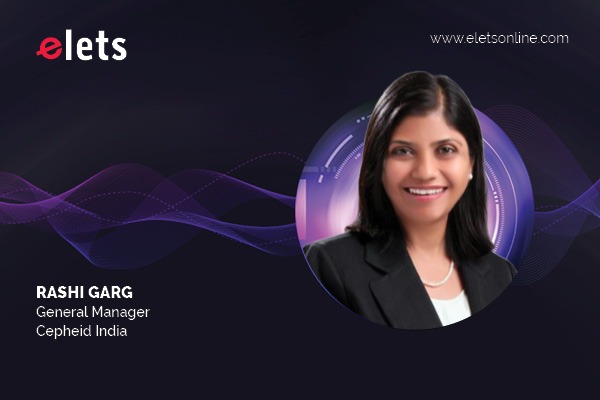 Dr. Gupta elaborated on the challenges in the DRTB program in the country and the ways to mitigate them. He stated the alarming situation with India accounting for around 27 per cent of global DRTB burden and indicated the challenges in hand across sectors. For the diagnostics sector he averred that mono resistance to Isoniazid is a growing concern in the country as only eight per cent of cases are actually detected and without proper diagnosis & treatment these patients are transmitting infection in the society.

Also read: India tops charts for multi-drug resistant tuberculosis globally: WHO
He further added that lack of test and treat strategy for DRTB results in patients being lost during followup as it's time consuming. He also stated in the treatment regimen, up to 49 -50 percent of MDR or XDR patients they do not get the appropriate treatment with delay in testing causing DRTB to gets transmitted from one patient to another and in the society. He further added that one third of new TB cases are undiagnosed and not notified, pointing towards the present real problem in hand.
Speaking about ways to mitigate these challenges, Dr. Gupta said that accurate diagnosis is the first step that needs to be taken. Further, he stressed on the need to notify more resistant patients& start treating them. He stated upon the need for appropriate and accurate diagnosis to institute the right management and regimen for the patients. He also called for reducing diagnostic delay to implement effective mitigation (by same day testing, conducting rapid molecular tests) and link increased number of patients to care. "We have to break the chain of this DRTB and simplify the patient pathway and have public and private sector working together," said Dr. Gupta.
He asked Rashi about views of the industry about the novel solutions and their assistance in this segment. She stressed on the growing need to implement same day test and treat approach and also the huge gaps in the same as pointed out by the industry and patients alike calling it an unmet need. She added that customers are demanding a multiplexing capability to be devised so that a drug resistance diagnosis can be performed in one go. She shared how industry could play a major role in understanding this gap to come with innovative solutions like Cepheid has done with the XDR test that allows patients to get treatment from day one allowing faster initiation of treatment. She shared that this innovation (also available in India) will help in change the way TB algorithm is overall managed in the country.
Dr Gupta further shared how this timely diagnosis will help the patient as well as the national programme & be revolutionary in the overall management of TB and DRTB as delay in diagnostics is having multi-pronged outcome.
Responding to cost effectiveness of these solutions and easy usage, Rashi shared that their Xpert tests are easy to use, plug and play tests. She stated that the overall cost of diagnosis is very high and that has been addressed with XDR with same day diagnosis. She added that better patient management,stopping the risk of transmission in the community, breaking the chain of DRTB and the cost of the test will help in bringing down the cost of diagnosis for DRTB.
Dr Gupta concluded the discussion by advocating the national level adoption of innovative solutions by public and private sector for complete betterment of the patients and for the society as a whole to battle TB and especially DRTB.
Follow and connect with us on Facebook, Twitter, LinkedIn, Elets video