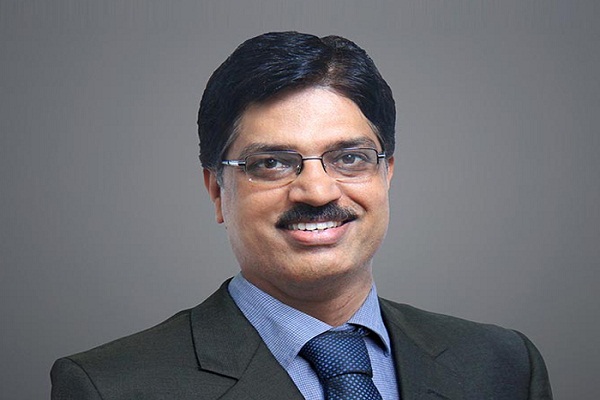 Dr Sanjeev Singh, Medical Director, Amrita Institute of Medical Sciences, Delhi-NCR, and Chief Medical Superintendent, Amrita Institute of Medical Sciences, Kochi, explains how widespread adoption of Clinical Decision Support System (CDSS) can ensure profound medical decision-making and enhanced patient care.
A new survey finds that responses to the Covid-19 have speeded the adoption of digital technologies by several years- and that many of these changes could be here for the long haul. Our healthcare system has also undergone a digital transformation in the last year. We see digital solutions making two permanent shifts in the health industry: a new model for digital engagement and a new role for digital health. This was a much-needed change for the Indian healthcare system. There was a bit of hesitation from the medical fraternity to adopt and integrate digital solutions into everyday practice. Owing to lack of awareness or cultural inhibition, many digital solutions that already exist were largely ignored in the past.
The Covid-19 has primarily brought forward the need for evidence-based medicine and clinical information for our healthcare system. For mild, moderate, and severe Covid cases, medicines like Azithromycin, Doxycycline, and Ivermectin (of second-third generation) were largely prescribed. Along with these second-generation cephalosporins, low-molecular-weight heparin and Ecosprin, and all kind of multivitamins were also prescribed. Yes, this stich-up plan worked on a large level, but the real question iswas it rational? Factually speaking, inserting an antibiotic for an antiviral and topping it up with Remdesivir, was all a cocktail therapy. If we look at tests and diagnoses, people getting were several CTs out of sheer panic. Was this recommended as a standard practice? These scenarios re-iterated the need for an evidence based clinical decision support system (CDSS), a tool designed for healthcare professionals to provide clarity in decision-making while treating patients.
CDSS is the most modern way to implement evidence-based clinical practice in hospitals. Yet, many clinicians and hospitals are still not aware of the advantage it provides.
The Role of CDSS in the Healthcare Delivery
Credit to the years of research and hard work of researchers and clinicians, CDSS provides the latest evidence-based information for healthcare providers to navigate. It essentially works as a health information technology system for clinicians with decision-making support at their fingertips. It offers a plethora of information on various diseases, treatment guidelines, protocols, diagnoses, etc. It is designed to get physicians the concise, practical answers they need when they need them most—at the point of care and most often, at the bedside of the patient. The interface of CDSS like Up To Date is extremely user-friendly and easy to navigate. CDSS comes extremely handy to augment clinical practice. It enables precise and personalised medicine which ultimately benefits the patients with improved clinical outcomes. A CDSS can also consider all data available in the Electronic Health Record (EHR), making it possible to notice changes outside the possibility of the professional and notice changes specific for a certain patient, within normal limits. CDSS reduces medication error by obviously improving the process of care and consistently improving patient outcomes. CDSS also enables drug disease interactions, individualised dosing support during renal impairment, or recommendations on laboratory testing during drug use. In a critical care unit, CDSS helps with patient assessment and planning the treatment procedure. In simple words, it improves the way a patient is treated.
Let me explain with an example. A few years ago, during one of my hospital rounds, I had a chat with a doctor who was pumping in medicines such as Metropenem for antibiotics, Tazobactum for infection, Tramadol for pain, and Ondansterone for nausea to a patient who had a fractured femur and getting ready to undergo a surgery. The patient in fact did not require most of these medicines as he was not in pain or was feeling nauseous. The patient should have been given Grampositive coverage antibiotics as prophylaxis instead. The medicines administered added to the overall cost of care but offered zero value to the patient. In my conversation with the doctor, I realized that he administered these medicines purely based on early experience or practice and not based on evidence. There is nobody to monitor these prescriptions. This is exactly why we need CDSS like UpToDate. It provides the latest medical evidence and treatment recommendations at the point of care. Our treatment approach towards each patient should be based on clinical evidence.
CDSS can easily be incorporated into the daily practice of clinicians, residents, and nurses. Firstly, it can be used as a knowledge base where one can go and look for required literature that is necessary for the point of care. Secondly, it can be integrated within the hospital's system, so that when a clinician has all the necessary information about the patient at the tip of their fingers this comes in handy especially during daily rounds. For example, while treating a patient with neonatal septicemia, the clinician can look for the literature search at the bedside of the patient and loop in his team for necessary investigations. Also, the clinician will be able to determine what would be the best medicine and better analysis of drug-to-drug interaction, and whether there is food to drug interaction that is required. The tools are extremely smart and help the clinicians to become more efficient.
Adoption of CDSS Across Hospitals
Healthcare providers are regularly expected to evaluate large amounts of changing patient data and make critical decisions in a short duration. Digital tools and technologies deliver relevant knowledge and provide patient-specific data to enhance medical decisions. Moreover, using these platforms in today's time is crucial. With the increase in disease profiles, clinicians need evidence based information rather than non verified or reviewed information that is freely available on the internet.
Although the Covid-19 has accelerated the adoption rate of CDSS in India to some extent, challenges in large-scale adoption and awareness need to be addressed. Many clinicians still practice experience-based or opinion-based medicine rather than evidence-based medicine. Many hospitals make decisions on CDSS implementation based on cost Vs utility factor. A culture and behavioural shift are definitely required at the hospital level for wider adoption and acceptance of CDSS.


Follow and connect with us on Facebook, Twitter, LinkedIn, Elets video