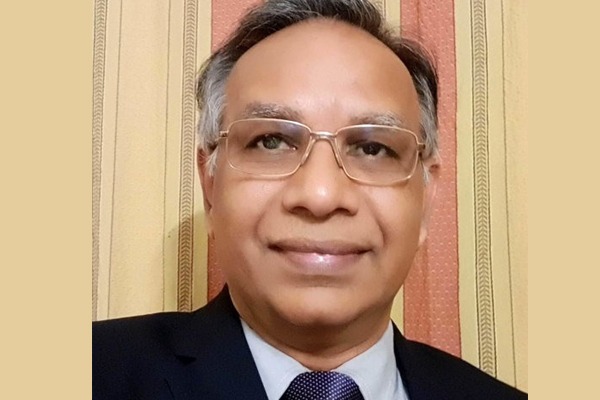 Dr A Shariff, IT Head, AIIMS, Delhi, assesses how telemedicine played an unprecedented role in providing patient care amid the Covid-19 pandemic.
Telemedicine is here to stay and can be considered as a worthy child of a marriage between medicine and ICT technology, remarked Dr A Shariff, IT Head, AIIMS, Delhi at the second edition of Elets Digital Health Conclave held with a theme 'Reimagining Healthcare with Technology'. "Before the Covid, it was developing slowly, but it had to be pushed into service rather prematurely because of the onset of the Covid."
Informing about telemedicine's adoption at AIIMS, he said, "Due to lockdown, we had to close our OPDs. We converted all appointments into teleconsultations and sent SMSes to patients accordingly. We provided 2.4 lakh teleconsultations from the start of the pandemic to July 2021. We provided patients lists with contact numbers to departments a day in advance. Patients were called upon their registered mobile number on the day of their appointment. Those who required urgent help were advised to reach the nearest hospitals or come to AIIMS emergency. We used multiple modes of communications for teleconsultations. We developed a dashboard to facilitate teleconsultations and recorded advice given to patients. Medical specialities provided more teleconsults than surgical specialities. Nephrology, pediatric, and NDDTC departments could provide the maximum number of teleconsultations. We set up the Covid-19 National Teleconsultation Centre at the instance of NITI Aayog and the union health ministry. We also set up a public helpline number: 9115444155."
On the acceptance of telemedicine by doctors and nursing staff, Dr Shariff said, "We started telemedicine when there was no other choice to reach out to the patients who have already taken appointments and there was a large number of follow-up patients. Because of the situation from the providers accepted. The model we adopted was that doctors were calling back to their patients. It was very well accepted at AIIMS and they were happy doing it. This was the silver lining in the dark cloud of the Covid-19. The Covid-19 forced the medical fraternity to accept that telemedicine is a viable way when there is no choice. There was a kind of dissatisfaction among surgical specialities as they cannot do much." Dr A Shariff was speaking at the panel discussion on 'Role of Telemedicine & Remote Patient Management in Healthcare Delivery', joined by Vikaas Bhatnagar, Group CIO, Asian Institute of Medical Sciences; Dr Param Hans Mishra, COO, IQ City Medical College & Hospital; Dr Tausif Thangalvadi, Medical Director, Premier Hospital; and Bhoopendra Solanki, Head IT, Sakra World Hospital.


Follow and connect with us on Facebook, Twitter, LinkedIn, Elets video