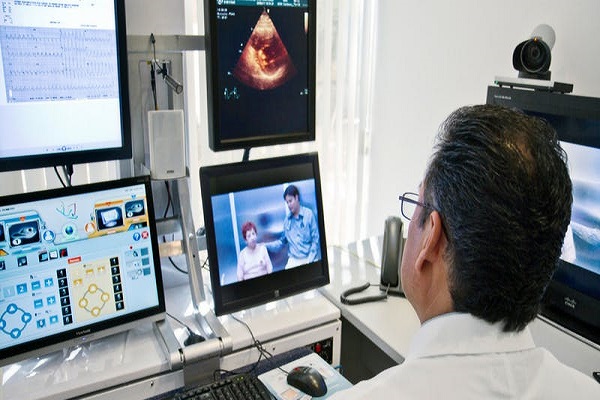 Healthcare workers using more technology, more customers adopting healthtech, and the government promoting telemedicine is all set to grow the Indian HealthTech industry at 39 percent for the next few years. As the global pandemic seems to have accelerated all these processes in the last one year and the trend is likely to continue. a report released indicated.
According to the IAMAI-Praxis report, the rapid growth in the HealthTech sector is driven by customers more readily adopting HealthTech, healthcare workers using more technology and government promoting telemedicine, and creating a digital health care backbone through the National Digital Health Mission (NDHM).
The report also indicated that the investors have become active in this sector and have invested over three billion USD between 2014 and 2019.
'HealthTech Predictions 2021' provides forecasts and insights on aspects such as the large headroom for growth in the health-tech sector, which currently comprises less than one percent of the healthcare market (~US$ 1.9B market in 2020, growing at 39 percent CAGR).
It will also explore themes such as the changing customer attitude towards digital healthcare, the impact of government initiatives like the NDHM and defined guidelines for telemedicine, and the use of AI/ML by HealthTech companies so that they become more tech-led than tech-enabled amongst others.
Responding to the report, Prashant Tandon, Founder and CEO 1mg, as well as Co-Chairman, IAMAI HealthTech Committee said "The widespread adoption of Technology in Healthcare will bring about a paradigm shift in access to healthcare wherever there has been a gap. The 'HealthTech Predictions 2021' report help stakeholders navigate and consolidate such a shift and subsequently bridge gaps in access."
During the virtual launch of the report, Aryaman Tandon, Managing Partner, and Co-Founder, Praxis Global Alliance said, "HealthTech saw a tremendous increase in consumer adoption towards online consultation, e-pharmacy, etc. However, the next wave of growth is expected to arise from technology-led business models driven by AI/ML which will help consumers have faster and better care."
The report, however, also mentioned that the sector also faces certain headwinds such as uncertainty over notification of e-pharma rules, consumer attitudes around HealthTech, and the limitations of India's technological infrastructure. IAMAI believes that stakeholders would very soon resolve these issues.

Follow and connect with us on Facebook, Twitter, LinkedIn, Elets video