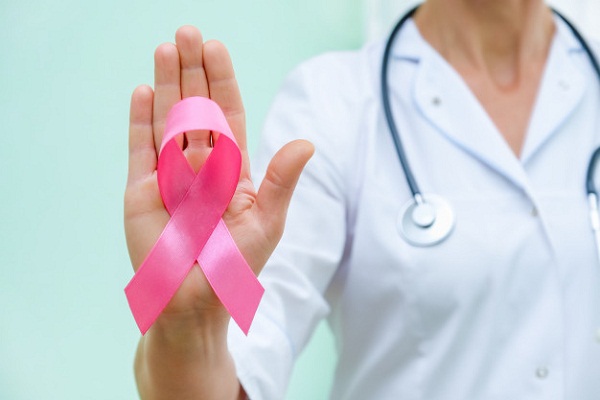 Increasing incidence of breast cancer among under-50 women a worrying phenomenon.
Even as India witnesses a rising incidence of breast cancer, COVID 19 and its year-long aftermath has heavily disrupted care and treatment for thousands of women, with delay in diagnosis emerging as a major concern. Oncologists are urging women against delaying reporting of any breast cancer related symptoms due to COVID 19 fear, as this could turn out to be fatal.

Breast cancer has today emerged as the single largest cause of cancer-related deaths among women in India, as across the world. Oncologists say India has also been witnessing a worrying phenomenon of rise in breast cancer cases in women under 50 years of age. Early diagnosis and use of prognostic tests such as Can Assist Breast can help significantly improve survival rates.
"Over the past year ever since COVID 19 outbreak started, patients have been wary of visiting hospitals for fear of catching the infection. This has resulted in delayed diagnosis of many diseases including breast cancer. Many patients ignored lumps or abnormal breast related developments for months and reached specialists in delayed stages of the disease. It has been particularly tough for patients living in rural areas for whom travelling to nearby metros for consultation and treatment became extremely difficult," said Dr Anil kumar Gupta, Senior Consultant, Surgical Oncology, Bhagwan Mahavir Hospital.
Unfortunately, lack of awareness and regular screenings imply that most cancers are already diagnosed in later stages in India, resulting in low survival rates. In a country where delayed diagnosis of breast cancer is already a major concern, the pandemic has served to worsen the situation.
Also read: Breast Cancer Screening Tests: What Every Woman Should Know
"Since early diagnosis is the only way to save lives, it is important that people do not delay reporting their symptoms or seeking medical consultations for fear of catching the infection in healthcare settings. Early detection also allows us to use prognostic tests and personalise treatments for patients based on their risk profile. Prognostic tests such as Can Assist Breast help analyse cancer relapse risk and allows physicians to reduce over-treatment. Patients with very low relapse risk can avoid invasive treatments as well as chemotherapy, resulting in better health outcome and reduced cost of treatment," said Dr. Gupta.
Lack of awareness about the disease and its symptoms and taboo surrounding women's health imply that breast screenings are nearly absent in the state. The National Family Health Survey (NFHS 4) found that less than 5% of women in Rajasthan had ever undergone breast examination.
Urban lifestyles, unhealthy diets, increase in obesity, lack of physical activity, high incidence of smoking and drinking are factors responsible for the surge in breast cancer incidence in India. Breast cancer incidence has surged over the past 20 years due to the above mentioned lifestyle shifts. Delayed age of childbirth and reduced breastfeeding years are other factors that increase risk of breast cancer.
Women must conduct regular self-examination to ensure that there is no abnormal development or growth in their breasts. It is important for women to be aware of changes in their breasts and to know the signs and symptoms of breast cancer. Besides, women over 40 years of age are advised regular clinical screening for breast cancer.
Some possible signs and symptoms of breast cancer to be aware of:
A new lump or mass, mostly painless
Pain in breast or nipple
Dimpling of skin
Nipple turning inward or discharge
Red, flaking or thickened skin
Swelling in the breast or nipple or swollen lymph nodes

Follow and connect with us on Facebook, Twitter, LinkedIn, Elets video