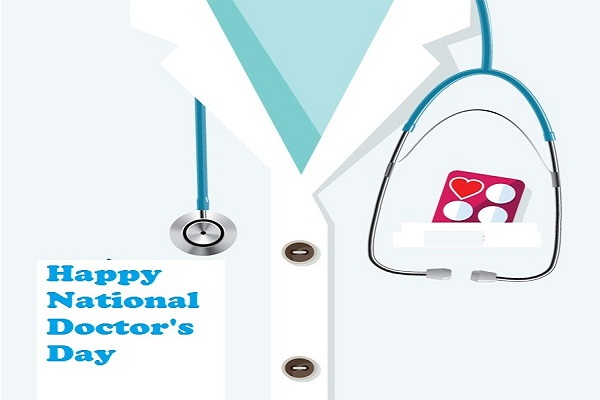 India celebrates National Doctor's Day on July 1 every year to express our gratitude towards doctors and physicians for their relentless efforts to serve people. Amidst Corona outbreak, one can witness their round-the clock dedication towards patients at different hospitals across the country.
In the similar vein, the day also marks services of other healthcare staff who help doctors to provide best care to patients.

The day is celebrated in the memory of Dr. Bidhan Chandra Roy, one of the most renowned physicians in India. Roy, the former Chief Minister of West Bengal, was born on July 1, 1882 and died in 1962 on the same date at the age of 80. He was bestowed with country's highest civilian award Bharat Ratna in 1961.
Also read: Nation celebrates National Doctors Day, remembers Dr B C Roy
For the first time, the day was celebrated in July 1991. The Doctor's Day is observed on different dates across the world. In the United States it is observed on the March 30, on the August 23 in Iran, and on December 3 in Cuba.
This year the day holds huge significance as COVID-19 has wreaked havoc, causing death of millions of people across the globe. They must be applauded for selflessly serving people, risking their lives. In India, this day is organised by the Indian Medical Association (IMA).
According to IMA, Doctor's Day 2020 is of special importance due to COVID-19. The day is dedicated to the innumerable doctors who are serving during this epidemic in the primary and secondary care setups as well as the dedicated COVID care hospitals.
The theme of this year's Doctors Day is "Lessen the mortality of COVID 19". This includes awareness about asymptomatic hypoxia and early aggressive therapy.

Follow and connect with us on Facebook, Twitter, LinkedIn, Elets video