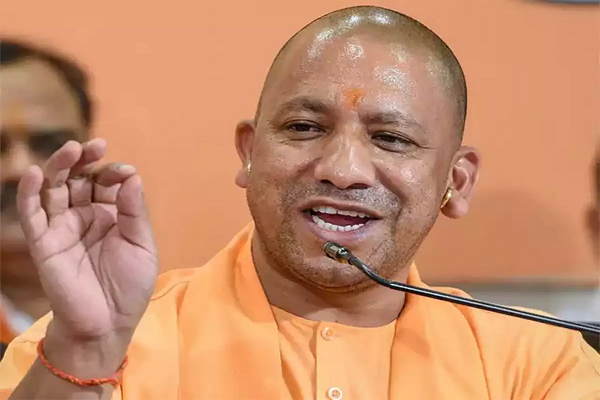 In an endeavour to provide immediate healthcare services to pilgrims and locals visiting the Kashi Vishwanath Temple in Varanasi, Chief Minister of Uttar Pradesh Yogi Adityanath recently inaugurated the Aarogya Mandir(mobile hospital) under the aegis of Shri Kashi Vishwanath Temple Trust and operated by Nayati Healthcare.
Speaking on this occasion, Adityanath said, "Kashi, the oldest city in the world, is known for Shri Kashi Vishwanath temple and is also the Prime Minister Narendra Modi's karmbhoomii. On the first day of the auspicious Shardiya Navratri in Shri Kashi Vishwanath Dham, the Arogya Mandir has been launched by Shri Kashi Vishwanath Temple Trust and Nayati Healthcare, where medical facilities will be available to the devotees visiting the temple. This is a commendable initiative undertaken by the Temple Trust and Nayati."
Niira Radia, Chairperson of Nayati Healthcare, stated, "With the blessings of Baba Kashi Vishwanath we have got the opportunity to serve the pilgrims in this holy city of Kashi. We are aligned-with Shri Kashi Vishwanath Temple Trust in this noble endeavor and will be extending support required for the well-being of the devotees and locals. Besides OPD the centre is equipped with trained First Emergency Response teams of doctors and paramedics along with its equipment to handle any kind of medical exigencies and environmental injury."
"Nayati has always been at the forefront in rendering medical support for pilgrims whether it is Badrinath, Kedarnath, Vrindavan or the Mahakumbh at Allahabad. Ever since Nayati began its journey from Badrinath in 2012, our teams have been working relentlessly to impart healthcare services to the masses through our hospitals and medical mobile units. We have, over the seven years, through our charity wing imparted free healthcare to over a million patients in Western UP & Uttrakhand through our medical mobile units and a team of 100 dedicated staff, serving Kashi Vishwanath marks the beginning of our journey into Eastern UP. "
Set up near gate number 4, within the temple premises, the medical unit is well-equipped to treat all kinds of emergencies with the provision of Lab, and OPD. This OPD and stabilization centre has a 25 member dedicated team of doctors, nurses, technicians and paramedical staff.

Follow and connect with us on Facebook, Twitter, LinkedIn, Elets video