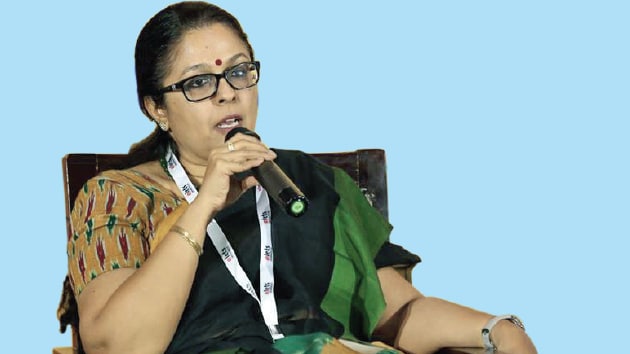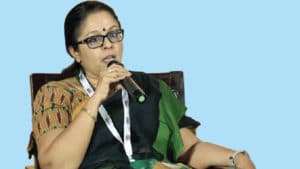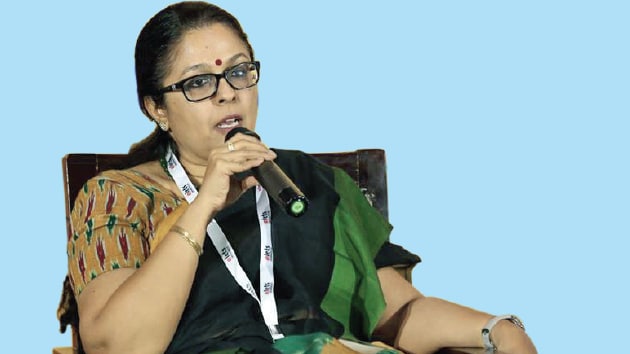 e-Aushadhi initiative is one of the biggest initiatives in Madhya Pradesh, improvising our drug procurement system to get strengthened while making supply chain system far more efficient than it has been in the past, says Dr Pallavi Jain Govil, Principal Secretary, Public Health & Family Welfare Department, Government of Madhya Pradesh, in conversation with Divakar Mukherjee of Elets News Network (ENN).
Q How do you perceive MPs healthcare sector in terms of quality, cost efficiency and accessibility?
If we were to use an objective indicator, which is not our assessment, but a third party assessment, I will list a few of these, which will itself show various improvements MP has made by careful planning and ution of its health programme. For three years, we have been constantly getting the price for the least out of pocket expenditure for our patients. It shows that our medicines are reaching our patients and they are getting good quality services at our hospital. In terms of quality, our maternal and under five mortality has been going down significantly. It shows our success is corroborated by data given by Sample Registration System (SRS) Survey National Family Health Survey. About accessibility, every healthcare facility in Madhya Pradesh has geospatial technique used for deciding areas bereft of a healthcare facility. It is accordingly planned and constructed. This leads to better accessibility and cost efficiency. We have positioned our sub-health centers, primary healthcare centers in this manner so that nobody has to travel a long distance to get treated and for reaching far-flung areas, 108 ambulance service is used. For upgradation of its health services, Madhya Pradesh is converting its primary health centers into health and wellness centers.
Q What is the impact of ICT in the field of Medical Sciences? How is your department delivering healthcare solutions through technology in the State?
On ICT front, MP has taken many e-initiatives to make healthcare delivery more efficient. The Government has developed a tabletbased Anmol app, which records reproductive and child health (RCH) data of expecting mothers and newborns. It helps us in planning for immunisation and annual checkups. We are also using data analytics platform. Our 108 Ambulance Service is also working on GPS (Global Positioning System) technology. With a robust drug procurement system and most efficient supply chain, we have been able to cut down 60 percent of our extra expenses. In a country like India, where doctors and healthcare experts are catering to a large population, technology is a useful tool to facilitate things:
Usage of ICT for improved regulatory role of Govt (Nursing home/PCPNDT) and for transparent recruitments in the Department .
Usage of ICT for improving access to high cost low volume procedures " SIAF and RBSK and finally Ayushmaan.
Usage of ICT for Direct benefit Cashless transfer to beneficiaries "
Communitisation of health services " ASHA software.
Q Tell us about the reproductive and child health programmes in the State. Kindly elaborate about Mission Indradhanush, Teeka Rath, and eVIN programmes?
We have made significant progress on many health indices. Maternal and under five mortality rate has been going down significantly. We have leveraged technology to identify children who are eligible for vaccination under Mission Indradhanush programme. After identification, it becomes easy for the team which visits to the houses directly to provide vaccination. Teeka Rath has improved the visibility of vaccination services. eVIN has been recognised by the Government of India as the best technology programme in the Tirupati national health conclave. The whole supply chain of management, predicting supplies and ensuring quality, is being managed by eVIN.
Q How are ANM workers contributing to improve patient care in rural areas?
Auxiliary Nurse Midwifery (ANM) stands for field workers. They are an important pillar of healthcare delivery system, contributing in listing families, verifying families and pre-marriage counseling etc. They are the first point of response and work closely in the coordination with anganwadi workers. They alert us in case of any disease outbreak and identify women who need extra care in the time of pregnancy. This year about 2,000 ANMs have joined the system. Here, I would also like to mention about Sambal Yojana where workers from unorganised sector are registered. Under the scheme, more than one-and-a-half crore workers are getting a sum of Rs 14,000 for different health checkups.
Q Many a times people dont have any idea about health programmes being carried out in their area. What kind of awareness programmes are being run to make people know about these schemes?
IEC (Information, Education & Communication) is a big component of our health programmes. Through the IEC division, we have been running informative programmes on primary health in which experts educate people about healthcare schemes being run by the State and how they can access them. We have Kilkari programme in which an expecting mother gets an SMS alert on her phone about follow checkups. Our NIC (National information center) is very active on social media and using it to reach out the maximum number of people.
Earlier, infertility used to be perceived as a curse in our society and women faced a lot of adverse pressure because of the same. Through a series of awareness programmes, we have successfully changed that perception and make people aware that it is just a disease and can be treated with care.
Q Health is an ever-growing sector with huge employment generation opportunity. What efforts are being made to develop the sector in the State?
Healthcare sector has generated a lot of employment opportunities in our State. Apart from creating direct jobs, this sector is responsible for generating many indirect jobs as well i.e people are employed in data import, providing mobile technology services, affiliated pathology labs, driving ambulances, and many others. The CPS course/ the Medical officers recruitment for remote areas (Archana Mishra)/ Paramdics/ investing in trainig/ career opportunities for nurses.
Q How much fund has been received from the Centre and what more to be expected in near future?
We are receiving a good support from the Government in terms of capital. Now with the onset of Ayushman Bharat programme, the State is expecting more money to revamp its healthcare system. We are also looking to invest heavily in the tertiary healthcare sector.
Q What are the major areas you look forward to?
For making our health programmes more efficient, we have trained 220 doctors. We have plans to train 10,000 ANMs and 2,000 more doctors to serve people of the State. In the coming years, we will focus on implementing Ayushman Bharat, as it can be the biggest gamechanger in the history of healthcare.

Follow and connect with us on Facebook, Twitter, LinkedIn, Elets video