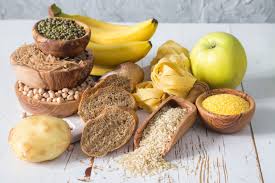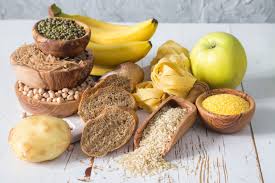 People who are making all efforts to lose weight don't consider carbohydrates a good nutrient. They look averse to include it in their diet plan. But, it is not always so.
Our mind and body needs a good portion of carbs in food to function well.   Having too much of any food group"carbs, fats or protein is not good for health

Sugar, starch, and fiber are some of the most common forms of carbs we take.
How much carbs do we need?   
Most of the dietary guidelines recommend to include 45 to 64 percent carbs in total calorie count. Daily intake of carbs also depends on gender, age, fitness goals, exercise program, diet preferences, body type, and many more.
Heres how you can include healthy carbs in your diet.
Fiber-rich fruits and vegetables
Fruits are the source of good carbs, so include at least 3 to 4 servings of fruits in your diet. One can also have some dry nuts and dried fruits. Fruits and vegetables, both, have fiber and water which help to stay active on fewer calories.
Add whole grains
Always go whole grains, instead of refined ones. They are rich sources of nutrients and vitamins. The process of refinement stripped of the nutrition value from grains.
Low-fat dairy products
Dairy products like milk, cheese, yogurt are the good source of calcium and protein. But avoid high-fat option among them and avoid using added sugar foods.
More legumes
Legumes such as beans, peas, and lentils are having good nutrition value, so the inclusion of them is always a good idea. Most importantly, they are low in fat, high in protein, iron, magnesium, and potassium.

Follow and connect with us on Facebook, Twitter, LinkedIn, Elets video