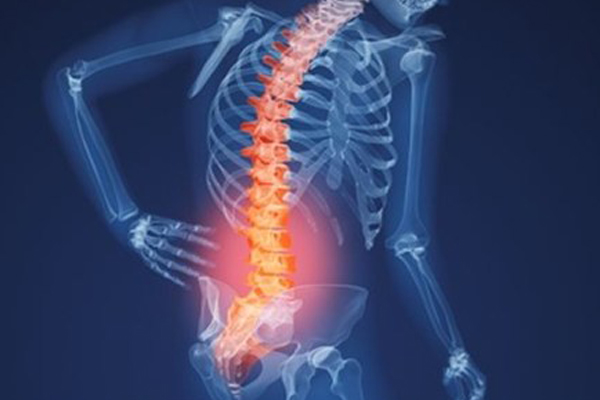 As high as 20 per cent of the young population in the bracket of 16-34 age group in four major Indian cities — New Delhi, Mumbai, Bengaluru and Pune — are treated for back and spine conditions, says a report by QI Spine Clinic, India's first clinic dedicated to spine rehabilitation by an expert team of spine physiotherapists.
According to the QI Spine Clinics World Spine Day 2017 Insights Report, Delhis young population treated for back pain problems is the highest at 25 per cent followed by Bengaluru at 23 per cent. However, the age-group that is most affected by back and spine problems is 35-54. With 46 per cent of Bengalurus population in this age-group reporting of spinal issues makes it the highest amongst the four cities. Bengaluru is followed by Delhi at 43 per cent, Mumbai at 41 per cent and Pune at 38 per cent.
As high as 45 per cent of the people in these four cities neglect their pain for more than seven weeks which leads to delayed treatment and increases the risk of surgery. Pune accounts for the highest number of negligence at 53 per cent followed by New Delhi (49 per cent), Bangalore (46 per cent) and Mumbai (40 per cent), respectively.
The report clearly shows that back or neck pain patients neglect their pain or try other approaches that give temporary relief and the pain usually returns. The rate of negligence at 45% is quite high. This indicates lack of awareness as many people opt for other treatment and alternatives for their pain.Early treatment with Spine Rehabilitation can reduce the pain and treat the root cause of the problem within a short span of time providing complete recovery, said Dr Garima Anandani, PT, Clinical Director, QI Spine Clinic.
The report shows that people tend to complain of lower back pain. Seventy-three per cent of the people are treated for lower back pain while 13.5 per cent complain of upper and lower back pain making it the second most back problem suffered by the people to this day.
Neck-upper back pain and neck-pain accounts for 6.2 per cent and 4.3 per cent respectively.
The treatment rate in women is 8 per cent lower as compared to men but men delay their treatment more than women. The ratio between women and men is 46:54.
The report also finds Herniated Disc (Slipped Disc) as the most common condition with 41.2 per cent of the total population suffering from back and neck conditions falling in this bucket. Thirty-five per cent of the population suffers from mild disc bugle or some form of degenerative disc disease.
This report was published by analysing a sample of 20,000 patients from the internal registry of QI Spine Clinic across four metropolitan cities.
"Our multi-disciplinary clinical diagnostic approach stems from a thorough understanding of the mechanical, neurological and structural aspects of the spine. Our expert team of spine physiotherapists prescribes a treatment path best suited to the unique condition of a patient leading to more effective and faster treatment and aiding complete recovery. We have seen a success rate of over 90 per cent at QI Spine Clinic and have handled some of the toughest of back and neck cases in India, said Anuj Arenja, MD and CEO, QI Spine Clinics.


Follow and connect with us on Facebook, Twitter, LinkedIn, Elets video