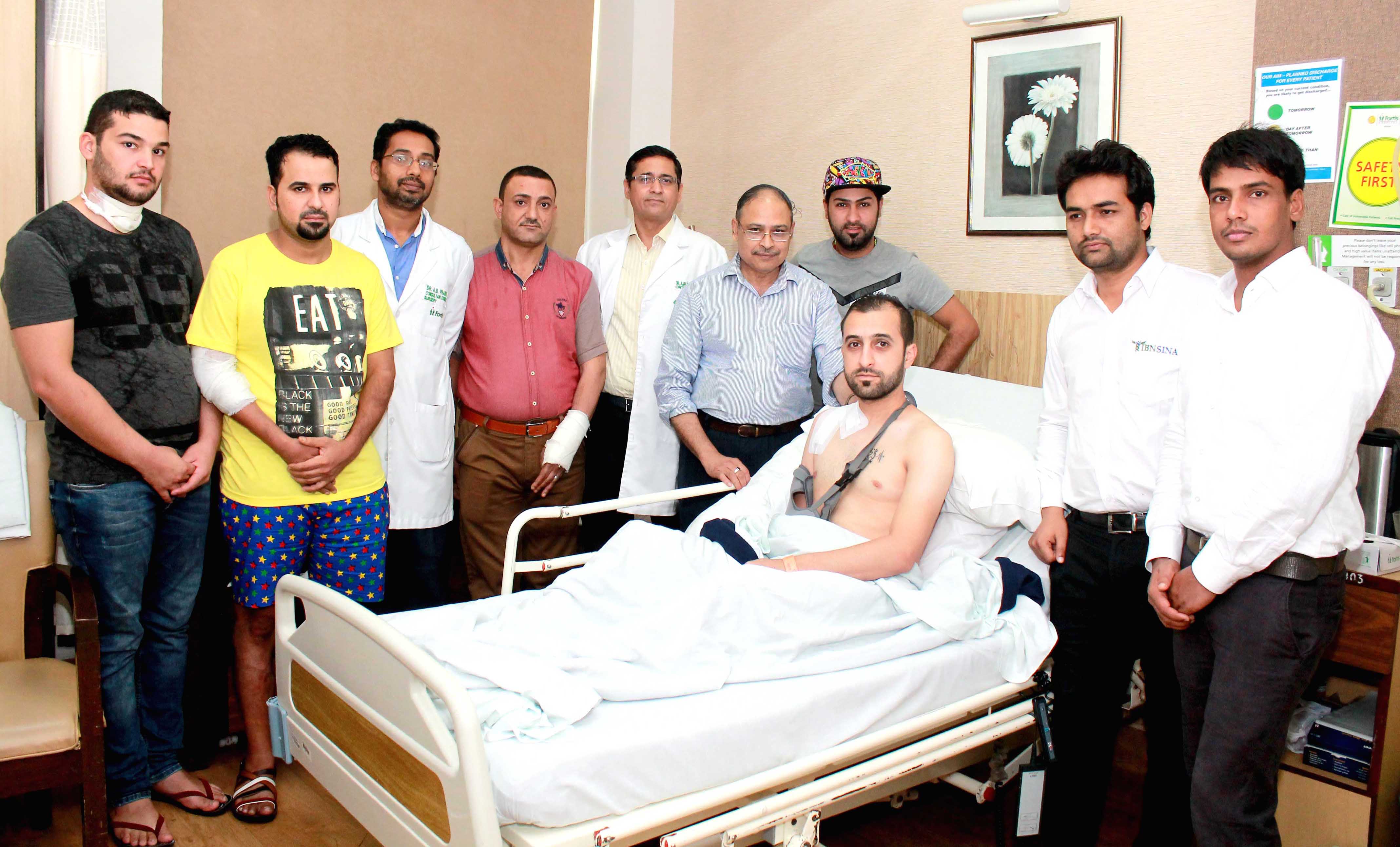 A team of doctors at Fortis Hospital in Mohali has been treating 15 Iraqi soldiers after they suffered serious injuries during the civil war that has plagued their country for years now.
The treatment, which involves best possible option from amputation to reconstruction of limbs to retain and preserve best possible function, is being supervised by Dr Ashis Pathak from Neuro Surgery, Dr A S Prabhu from Plastic Surgery and Dr Ajay Singh Bhambhri from Orthopedics Surgery department.

Many patients from Iraq have been visiting Fortis in the recent past. Most of these cases are clinically complicated cases where expert intervention is a necessity. At Fortis, we have provided them the best possible treatment to arrest any deterioration in their condition. Corrective procedures has been prescribed and uted to improve the living conditions of them, said Dr Pathak, Consultant, Neuro Surgery, Fortis Hospital-Mohali.
Abdullah Obaid Wais, 26, who had sustained injury in his left upper limb following Gun Shot Wound (GSW) in December, 2016, was operated upon by Dr Pathak.
Abdullah was earlier operated upon at Lebanon but had difficulties holding things with his left hand. He underwent brachial plexus surgery, whereby the nerves were dissected free from entanglement. His shrapnel were also removed and is now well on his way to recovery.
Another war hero, Amar Sajid, 23, came with complete loss of function of whole of right upper limb for one year duration. He had surgery of fractured clavicle bone which had been fixed with plate and screws in the past. He underwent a total re-exploration of the brachial plexus including revision of his fractured clavicle.
Ali Mezher had a bullet injury in left arm which tore apart his brachial artery. This meant to supply blood to the limb. An initial repair of the blood vessel was done at Iraq after which he noticed to have loss of left hand grip and was re-explored. The damage vessel and surrounding nerves were plastered in a dense scar.
After 10 hours of grueling surgery the trapped nerves were dissected free from scar and normal anatomy was restored. Even though it was difficult to guarantee his improvement. he is now moving his fingers and has started to grip soft balls, empty glasses and other similar objects.

Follow and connect with us on Facebook, Twitter, LinkedIn, Elets video