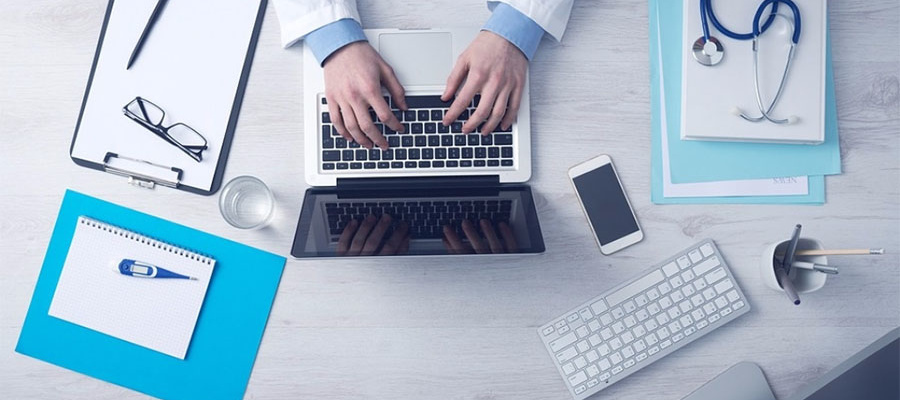 D Yellow Elephant (DYE), a digital and social media firm, has revealed the digital health of leading India healthcare companies in a survey that scrutinises the digital performance of 160 firms spread across four primary segments of healthcare "pharmaceuticals, diagnostics, medical devices and equipment, and hospitals.
The survey report titled India Digital Health Report 2017 examines these 160 healthcare firms on the basis of their online presence, engagement levels and relevancy on 12 major online platforms: website, apps, Facebook, Twitter, Linkedin, YouTube, Google Plus, blog, Pinterest, Flickr, Instagram and Tumblr.
The survey judged four crucial digital parameters: online presence, content, listening and engagement. Based on their performance in these areas, DYE further segregated these companies into three key buckets: Digital Primes with a score of 50 points and above, Digital Aspirants with 20-25 points and Digital Onlookers with below 20 points. Different parameters were set for each digital platform and assigned weightage quantified as H points.
In the pharmaceutical segment of healthcare, Pfizer topped the Digital Prime category scoring 65H, followed by Boehringer Ingelheim, J&J, Bayer Roche Products (India) Pvt Ltd, Himalaya, Sanofi, Eli lilly, Novartis, Novo Nordisk, Glaxosmithkline, Merck Limited, Astra Zeneca and Abbott.
Similarly, in the diagnostic segment, Apollo Diagnostics topped the Digital Prime category with 70H. In the medical devices and equipment segment, GE Healthcare Roche topped the category with 65.5H, it was followed by J&J, Siemens and Philips.
In the hospital segment, Kokilaben Dhirubai Ambani Hospital and Medical Research Centre topped the category with 56H, followed by Sir HN Reliance Foundation Hospital and Research Centre.
Based on their presence on the social network platform LinkedIn, Biocon topped in pharmaceuticals categor, Apollo Diagnostic in diagnostics category, Siemens Healthcare in medical devices and equipment category and Medanta the Medicity in hospitals segment. Microsoft ranks India as its second largest market in terms of Linkedin users after the US. The company has about 42 million users in India.
On Facebook, Pfizer topped the list in pharmaceuticals, GE Healthcare in medical devices and equipment, Apollo Diagnostic in diagnostics, and Fortis Hospital in hospital segment. Facebook users in India have crossed 240 million users, becoming the largest audience country for the social media giant.
On Twitter, Abbott topped the pharmaceuticals segment, Apollo Diagnostic in diagnostics, GE Healthcare in medical devices and equipments and Apollo Hospital in hospitals segment. The social networking site has 25.3 million active users in India.
On YouTube, GSK has topped pharmaceuticals, Apollo Diagnostic in diagnostics category, J&J in medical devices and equipment, while Seven Hills in hospitals segment.
India has 180 million monthly active users of YouTube on mobile devices alone.With over 300 million smartphone users now in the country, creators are finding audiences beyond the top metros.
In the survey report, out of 160 healthcare providers, 14 per cent were placed under the category of Digital Primes, 54 per cent under Digital Aspirants and remaining 32 per cent under Digital Onlookers.
The survey has also highlighted that internet penetration in India is currently stands at 35 per cent with 23 per cent year-on-year growth in its users. By 2020, India is expected to be home to 730 million internet users with as many as 175 million online shoppers, the report said.
DYE projects healthcare sector in India growing at a fast pace and is currently values at $100 billion. The sector is expected to touch $280 billion by 2020 at a CAGR growth of 23 per cent.
It further states that private equity and venture capital funding in the sector has gone up by 13 times from $94 million in 2011 to $1,275 million in 2016, with an increase of 2.27 per cent against 1.97 per cent in overall health budget.
New businesses as well as consumers in India are getting online every day, paving the way for a sustainable digital ecosystem in the country. Through key policy initiatives and impactful infrastructure reforms, improvements in digital adoption are sure to drive growth of internet users in India. In a nutshell, Indias digital juggernaut is only getting started, the report says.


Follow and connect with us on Facebook, Twitter, LinkedIn, Elets video