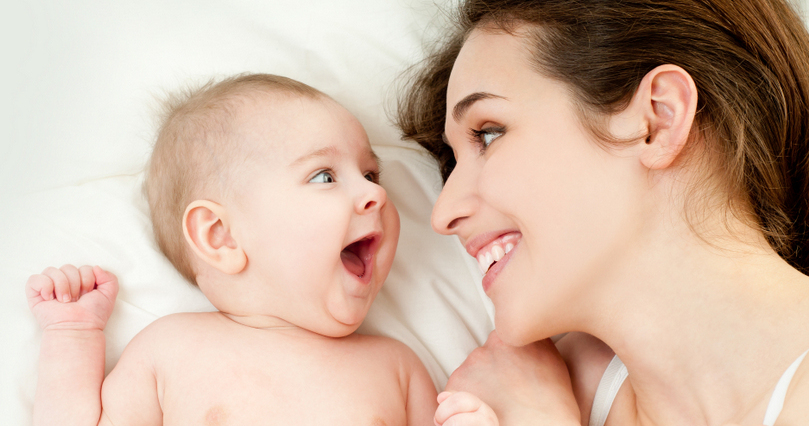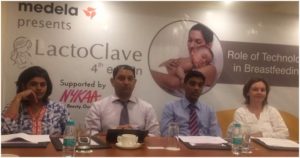 The world is ever-changing and theres been no shortage of tech innovations. We have got smart phones and smart cars, we can stream whatever we want on TV 24 hours a day, and we can even track how much we walk with a tiny little device we wear on our wrists. Yet, when it comes to personal solutions for breastfeeding, managing work and motherhood or issues like lesser milk supply, mothers easily give- up or are disheartened and feel dejected on not being able to breastfeed.
Most mothers who are working across the globe deal with the pressure to manage motherhood and professional life daily and need a fix to help them manage their professional commitments alongside being a mother. Quite often we come across stories of women who tend to lose out on their flourishing careers for motherhood or quit breastfeeding early. It is not an easy job being a mom because the buck always stops at you " since you are the nutrition provider to the baby.

Not many Indian mothers are aware of the correct breastfeeding practices, their impact on the childs health and the latest technologies that are available to enable them to breastfeed their child. Hence, the best and quickest of all solutions for enabling mothers to breastfeed is a breast pump which is a millennial moms new buddy to help them stop lugging stress and enjoy their motherhood with smiles and ease.
Breast pumps are devices that enable mothers to provide mothers milk for babies who cannot feed directly at the breast for a variety of reasons such as latch-on problems, cleft palate or premature babies. Breast pumps are also convenient, even necessary, for mothers to express and store their breast milk once they have returned to work, travelling or otherwise separated from their baby.
This also helps in reducing post-pregnancy weight and helps mothers battle out their challenges like mastitis and ducts inflammation.Parents especially dads can also bond with their babies better while feeding the pumped milk to the baby when the mother is at work.
The Indian markets are now filled with different kinds of breast pumps. These breast pumps are generally of three types: Electric, Manual and Battery Powered Pumps. On levels of comfort, working mothers prefer to use electric pumps because they can easily express more milk within a short span of time.
Medela, a leading global producer of high-end breast pumps and nursing accessories recently they organized a panel discussion, LactoClave Fourth Edition 2017 on the subject of The Role of Technology in Breastfeeding. This was an initiative to bring experts together to discuss and spread awareness on various technological solutions which can help make a new mothers life simpler.
Emphasising on the importance of breast pumps, Dr Amit Jagtap, Neotalogist, Hinduja Hospital, Mumbai said, Medical technology has advanced to an extent that these wonder pumps are designed in a way to mimic nursing habits of babies and fit in the shape of the breast properly. A breast pump works much in the same way as a baby's mouth, drawing the milk out of the mother's breast. While breastfeeding is not always easy at the outset, breast pumps prove to be of great help in making women confident mothers of healthy babies of tomorrow.
Amongst the plethora of problems which mothers face nowadays, its medical technology which has given a sigh of relief to working mothers with the innovation of breast pumps.
Mothers should start feeding for longer as this gives a boost to milk supply and helps in a healthy growth of the baby. Mothers should always stay motivated and relaxed while breastfeeding as this helps in releasing prolactin hormone and tightens the bond between mom and baby. She can further refer to YouTube videos, chats on Facebook, connect with social breastfeeding support groups to set her pumping goals and fight out her breastfeeding challenges," added Dr Aloka Gambhir, Certified Lactation Educator, Mumbai.

Follow and connect with us on Facebook, Twitter, LinkedIn, Elets video