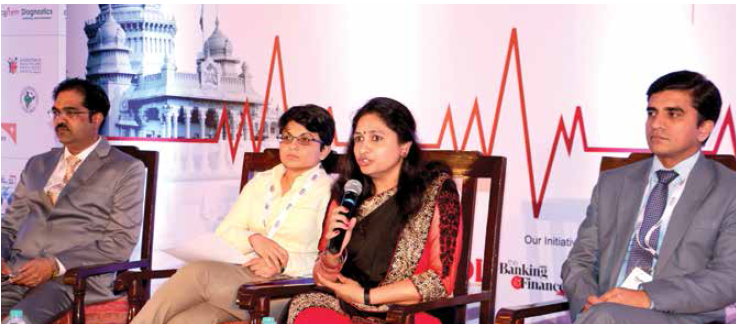 Conference Report
Plenary Session 4
Healthcare financing and management is the key to ensuring access to quality and affordable healthcare services in India. But there is no perfect health financing model, and there is a need to understand the entire health financing architecture to make it work. CSR in healthcare, as followed by Karnataka, can be one of the many ways to raise resources to fund healthcare initiatives.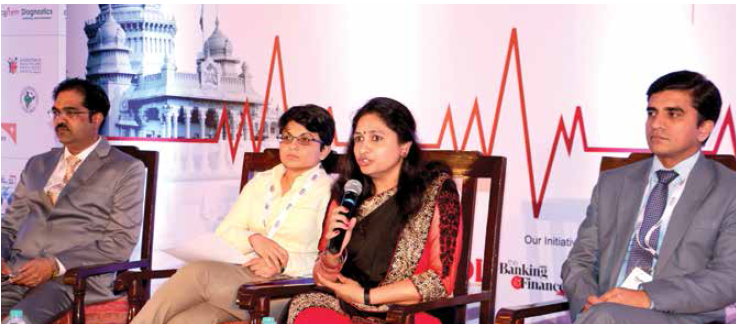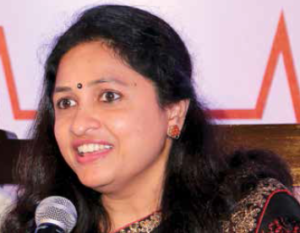 SUDHA CHANDRASHEKAR
Director (Medical), Suvarna Arogya Suraksha Trust,
Department of Health and Family Welfare,
Government of Karnataka
Resources are important for functioning of operations smoothly. So how to raise resources? When we visit district or taluk hospitals we feel that resources or funds allocation to them are always less. There are many ways to raise resources. Corporate Social Responsibility (CSR) is one way of raising funds. How can we do local resource mobilisation to meet some of the critical needs! Two aspects are important. One, how to raise resources, and another, how to manage them?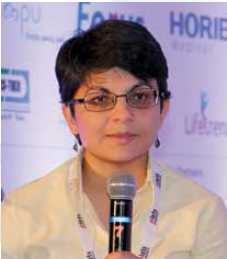 PRIYANKA SAKSENA
Technical Offi cer
World Health Organisation
Achievement of Universal Health Coverage (UHC) has been adopted as a health system goal by many governments, including India. UHC means access to needed quality health services for everyone without financial hardship. Progress towards UHC depends on all aspects of health systems.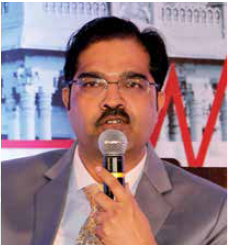 RAVI BHANDARI
CEO
Shalby Ltd
Shalby Hospitals is a chain of Multi specialty Hospitals. It has nine hospitals having full-fl edged operations across six locations in Western and Central India and three more multi specialty medical facilities in various stages of completion and commissioning by the end of 2016. This will help the group to cross 2,500 beds mark from its current installed capacity of 1,700 beds.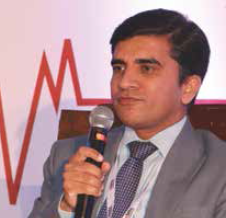 NEERAJ LAL
Cluster Head & Vice President
Rainbow Childrens Hospital
Rainbow Hospital for Women and Children has 15 glorious years of excellence in child care, women care and fertility. It is the first corporate childrens hospital in India, started on November 14, 1999 on Childrens Day. Setting the benchmark in neonatal and paediatric intensive care, Rainbow has played a major role in saving thousands of critically ill children and has emerged as one of the best childrens hospital in the country.
Key Takeaways
Corporate Social Responsibility (CSR) is one of the best ways of raising financial resources in health sector. Mobilisation of local resource to meet critical needs should also be stressed upon.
For UHC to be effective, all people and communities should be able to use promotive, preventive, curative, rehabilitative and palliative health services of acceptable quality as per their need.
Turkeys Unified Health Transformation Programme is an excellent example of strengthening and reforming the health system to improve performance both in terms of equity and efficiency.
In terms of innovative financial models for healthcare, Ghanas National Health Insurance Service stands apart.
Philippines tobacco taxation is a major source of finance for health sector.
Successful reforms in health financing have features like mandatory enrollment with progressive contributions.
Follow and connect with us on