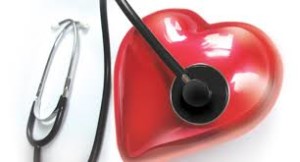 Chandigarh, November 2, 2016 :- Findings of the six month clinical trial on the first thin strut fully dissolvable stent in the world, developed in India, were unveiled at the prestigious main arena, Late Breaking Clinical Trials/First Report Investigations at the Cardiovascular Therapeutics (TCT) 2016, Washington DC, on Monday, October 31, at 12:30 pm EST. The TCT is the biggest and best regarded meeting of interventional cardiologists in the world. This was a proud moment for India, as the data was presented by the eminent interventional cardiologist Dr Ashok Seth, Chairman Fortis Escorts Heart Institute, who was the principal investigator of the study.
The study titled MeRes-1 is the first-in-man study of the novel thin-strut PLLA-based sirolimus-eluting bioresorbable vascular stent (MeRes100). It considered Six-Month Clinical, Angiographic, Intravascular ultrasound (IVUS), and Optical coherence tomography (OCT) results in patients with Coronary Artery Disease.
Presenting the findings of the study, Dr. Ashok Seth, MBBS, FRCP, DSc, Chairman of the Fortis Escorts Heart Institute and Chairman of the Cardiology Council, Fortis Group of Hospitals in New Delhi, India, said, This is a big day for India and the Make in India program. It also reveals to the world that our Indian device industry has the ability to be innovative, creative and support high quality research. The innovative design of the MeRes100 scaffold developed in India by Meril Lifesciences addresses some of the limitations of currently available Bio Resorbable Stents (dissolvable stents) and may have higher success and lower complication rates in the long term. It would also cost much lesser than the currently available dissolvable stents and therefore give more benefit to higher number of patients. The MeRes-1, first-in-man study demonstrates that this new generation thinner strut sirolimus eluting BRS is both safe and effective at six months. These encouraging results provide the basis for further studies using wider range of length and sizes in more complex and larger patient population.
The MeRes100 is a low profile 100µm thin strut PLLA based BRS with a unique hybrid design featuring open cells at the center and closed cells at the edges resulting in improved track-ability and access to side branches. It also has enhanced visibility with three circumferential radio opaque markers at each end.
In this prospective, multicenter, single arm trial of MeRes100 BRS, a total of 108 patients (116 lesions) were enrolled at 16 Indian sites from May 2015 to April 2016. The primary end-point was Major Adverse Cardiac Events (MACE), a composite of cardiac death, myocardial infarction, Ischaemia Driven Target Lesion Revascularization (ID-TLR), and Ischaemia Driven Target Vessel Revascularization (ID-TVR) at six months. The secondary end-point was scaffold thrombosis at six months. The study found no MACE or stent thrombosis (ST) after the deployment of the scaffold up to six month follow-up. Quantitative Coronary Analysis (QCA) data at six months demonstrated very favorable in scaffold late lumen loss of 0.15±0.26mm. Intravascular ultrasound (IVUS) and Optical coherence tomography (OCT) analysis showed no scaffold recoil and near complete strut coverage (99.3%) with neointima.
The TCT is the annual scientific symposium of the Cardiovascular Research Foundation (CRF) featuring a number of first report investigations on novel stents that could become the next generation of bioresorbable stents in patients.
Bioresorbable stents (dissolvable stents) have the potential to be greatly impactful in the treatment of coronary artery disease, and it is exciting to see these first report investigations of several new and novel stents advancing the technology forward, said Ajay Kirtane, MD, SM, and a Co-Director of TCT. He is also Director of the Cardiac Catheterization Laboratories at NewYork-Presbyterian Hospital/Columbia University Medical Center and an Associate Professor of Medicine at Columbia University College of Physicians and Surgeons. These results give us the first insights into their safety and efficacy, but larger randomized trials are necessary in order to establish their role in clinical practice.
Follow and connect with us on Facebook, Twitter, LinkedIn, Elets video