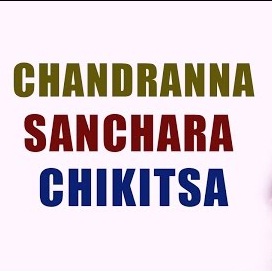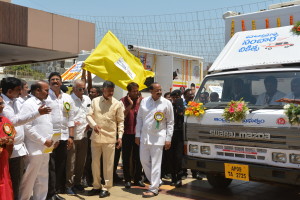 The Andhra Pradesh Government has launched 275 mobile medical units (MMUs) as a part of theChandranna Sanchara Chikitsa project, in partnershipwith Piramal Swasthya, a part of the Piramal Foundation.
The project, flagged off byChief Minister N Chandrababu on April 20, will be spread over 13,000 villages of the State.
The launch event was held at NAC Kalyana Vedika, Vijayawada, Andhra Pradesh, and was attended by the states top government officials. Anand Piramal, utive Director, Piramal Group, and Paresh Parasnis, CEO, Piramal Foundation, were also present on the occasion.
The vision of the foundation is to use technology, healthcare workers and government help provide high-quality healthcare at a significant scale to the people of the State. A team of more than 1,000 medical professionals, in addition to the existing 1,800+ employees of the Piramal Swasthya in the country, has been deployed. They have been trained in clinical domain and IT.
Wipro Limited is the technology partners for the project and will offerthe software solutions.
Some of the highlights of Chandranna Sanchara Chikitsa include:
To ensure convergence of services for identification, screening, diagnosis, monitoring & treatment, follow-up and referral of high-risk cases in each rural habitation;
Will benefit close to 25,000 people in around 600 villages of the state every day;
Will focus on maternal health, neonatal and infant health (0-1 year), child & adolescent health, reproductive health and contraceptive services, etc;
To staff a trained MMU team, comprising a medical officer, nurse, pharmacist and lab technician, at each service point;
To include more than 300 doctors and 900 paramedics trained in clinical domain and IT to deliver services in villages;
Will equip each MMU with latest medical devices, along with tablets and laptops, to record the demographic and medical consultation of each beneficiary; and
To store the electronic medical records in a centralised server.

Follow and connect with us on Facebook, Twitter, LinkedIn, Elets video