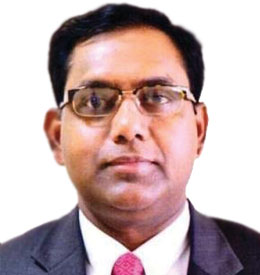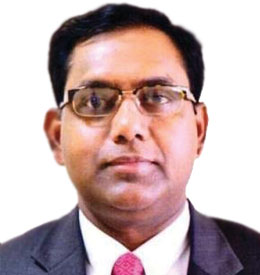 Tripura, the land of enchanting beauty, is preparing to take a few big leaps in healthcare domain in 2016 by building a super specialty hospital, creating ehosptials, informs M Nagaraju, Secretary Health and Family Welfare, Tripura to Prathiba Raju of Elets News Network (ENN)
Could you elaborate on the present healthcare scenario in Tripura?

The healthcare scenario in Tripura is the most accessible and low cost healthcare system in the country. We have both Primary Healthcare Centres (PHCs) and secondary healthcare. As far as medical healthcare infrastructure is concerned we have two hospitals which are almost 1,000 bedded hospital, six district hospitals with capacity of 100 beds each. Communication Health Centres are 19 and 93 PHCs. We also have 1018 sub centres. We have two medical colleges, three nursing colleges and a paramedical institute, five GNMs. Also, the homeopathy and ayurveda hospitals are a huge hit here. Coming to the health indicators, Tripura has been doing very well. The sex ratio of the state is 960 females per thousand males, higher than the national ratio of 940. The state's performance in major public health care indices, such as Birth Rate (13.9), Infant Mortality Rate (28) and Total Fertility Rate (1.7) is better than the national average.
How has the Tripura Health Assurance Scheme for Poor (THASP) helped transform the healthcare sector?
THASP is one of the unique initiatives extended by Tripura. We are having primary and secondary healthcare, but when it comes to super specialty healthcare our state has a huge shortage of super specialists and skilled manpower. The government knows that there is a dire requirement and intervention of specialists for the state and many from Tripura go to states like Chennai, Hyderabad and Kolkata for super specialty hospitals. As many studies indicate healthcare is one of the reasons people become poor or remain poor. To mitigate this, we have designed THASP. Features of this programme are very simple, any family which has a earning of 1, 50,000 rupees or below in a year are eligible to apply in this scheme. We don't have restrictions like only BPL or APL families can apply for the programme. It also covers eight health issues like cardiology, nephrology chronic ophthalmology issues, critical condition in ENT, trauma and cancer. We have identified 50 procedures for the eight health issues any person identified with. Some health issues Tripura government refers them to group of empanelled hospitals, which included AIIMS, Max super specialty –Delhi, Nizams – Hyderabad, CMC – Vellore (Tami Nadu) all big hospitals in Kolkata. It's a cashless transaction when it comes to the private hospitals; mostly government ones, the patient is reimbursed with `1,25,000 per procedure and `15,000 is paid for the transport. The total amount can't extend further 1, 50,000 per year per family on quarterly basis. It's a great benefit for the tribal and backward classes. As of now about 140 people have been benefited by the scheme.
Also read: Tripura Vision Centre (Tele-ophthalmology) Project
Do you think the central government should come with any specialised scheme for Tripura?
We would like the central government to come out specialised scheme as per the state and its needs, especially focusing on affordable healthcare. The central ministry was also mulling to roll out Rashtriya Swasthya Bima Yojna (RSBY) in the NE region.
What steps need to be taken to boost the health fraternity of the NE region?
One of the key initiative which should be taken pan North Eastern states are building up a skilled manpower, as we lack badly. People outside NE states doesn't want to come here and work here, this condition should be changed. Many go to Chennai,Kolkata or Hyderabad for treatments, there is a need to develop good and proper super specialty hospitals. To encourage and retain the skilled manpower in Tripura we are recently increase the pay scale of teaching staff, increased the retirement age from 60 to 65. We also give training to large nurses, MPW and ANM joining hands with Max healthcare and BM Birla hospital, Kolkata. Our aim is to ensure that all the support staff has necessary skill set to impart quality healthcare to the people of Tripura.
What is the potential of traditional medicine like ayurveda?
Tripura is a beautiful state, almost 64 per cent of it is covered under thick forest and many tribal communities live here and they practice traditional medication for large number of disease. These methods are not documented, but it should be done. Being near to West Bengal state which also opts for ayurvedic medicines these methods should be explored, it has a great potential. We are also promoting the Ayush services, initiated by the central government.
Tripura will be constructing a a super specialty hospital with 11 specialisation, a project worth `150 crore
Do you think medical tourism is yet an unexplored market in Tripura? What could be the revenue out of this market?
Tripura and Assam has good potential in medical tourism and our main target should be to attract Bangladesh markets. We have well populated districts around Tripura and these can be explored for the same. The medical and wellness market needs to boost the economy. It should be enhanced like Kerala. Though our tourism has been increasing, we are yet to exploit the medical tourism market and we should do it.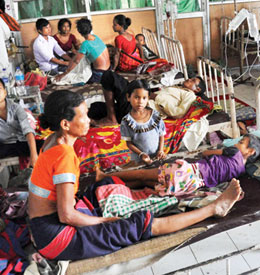 In five years from now how do you see the growth in the healthcare domain?
We are going to construct a super specialty hospital with 11 specialisation of `150 crores, which multi-super specilaisation with the support of Government of India under PMSSY.The central government will contribute `120 crore and `30 crore by Tripura government. We will be start the building by April or May 2016, this will transform the healthcare situation of the state, making it more self-sufficient in healthcare. We also got an approval of upgrading the building of 100 bedded Agartala Cancer hospital, with advanced medical equipments; cancer patients who are going down to south can be treated in Agartala.
Our plan is to have one sub centre in each of the gram panchayat , which we will be starting by next year after April. Currently, we have 1018 centres, we want to escalate it to 2045. Apart from this, we have total PHCs of 125 as of now we have 93. We are strengthening six districts hospitals and enhancing the lab and radiology facilities. To improve the skill development we will be having training institutes for doctors, paramedics, nurses. Each person will be trained for a week.
How do you see the adoption of IT in healthcare in your state? Any technological innovations implemented?
We are going to launch e-hospital connecting from PHCs to state level hospitals, from next month. Already two state level hospitals are computerised. Any person who enters the hospital – his entire diagnosis, medication, prescription including his details of discharge will be digitised. We have already sanctioned `25 lakhs for the initiative. In next three to four months it will be full-fledged implemented. For accessing the remote areas we are using telemedicine, tele-opthalmology services. In sub regional offices people can access there and get benefitted. In few months we will be starting the tele-radiology services as we have shortage of radiographers and MB radiologists and we want to use the technology to bridge the gap.

Follow and connect with us on Facebook, Twitter, LinkedIn, Elets video