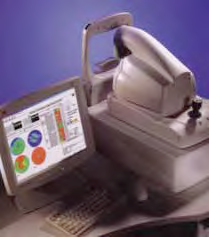 Name of the project: Tripura Vision Centre (Tele-ophthalmology) Project
Applicant: Department of Health and Family Welfare, Govt of Tripura
Implementing agency: Infrastructure Leasing and Financial Services Ltd
About the project: Tripura Vision Project has set up 40 Vision Centres in the state and linked them to the IGM Hospital based in Agartala through wireless network connectivity to provide ophthalmology consultation to patients.
Objective: The aim of the project is to combine advance in medical science & ICT to offer effective primary & preventive eye care services.
Target group: Rural population of a size approximately 27.16 lakhs in remote areas.
Strength areas: The project focuses on the accountability for every single project through cost-effectiveness and efficient way of delivering eye care and pro-citizen with vibrant approach. The project has also introduced information and communication technology to extend the benefits by overcoming all the social and geographical barriers.
Achievements: Recommended by the Planning Commission of India in the 12th five year plan the project has screened more than 233291 patients till 31st May, 2013. Out of the total patients screened till date, 44 percent are women and 56 percent are men. Tele-ophthalmology helps in reducing the unnecessary patients transfer to secondary eye care centre.
Key challenges: ICT tools cant bring much change to the lives of people unless and until coupled with human interest and attitude because eye care services involves lot of images to be taken and transmitted to the doctor and without the interest of the people it was not possible.

Follow and connect with us on Facebook, Twitter, LinkedIn, Elets video