The labor room does not inform pediatricians in time. The pediatricians do not respond despite the obstetricians warning of a potential issue with the baby. When we come for resuscitation, no instruments are available. Every patient is a high risk case. We are a tertiary level referral hospital. Not every delivery can be attended by a physician. The labor room is too far from the neonatal intensive care unit. How are we supposed to be present at two places at the same time?  If we had enough nurses, we could definitely identify patients at higher risk. 
These are just a few of the reasons we were recently given by the staff at a large public sector hospital in India, to explain poor newborn outcomes.

While policies, incentives, and guidelines can all drive quality improvement as an agenda, the proactive participation of ground level healthcare providers is central to improving quality of care. We developed the Safe Care, Saving Lives project as a collaborative learning opportunity for healthcare providers to improve outcomes for newborns. The project is designed to build capacity among doctors, nurses, and administrators. It engages quality improvement teams at individual private and public hospitals. Safe Care, Saving Lives helps hospital staff to think continuously about how to increase reliability and quality in the daily processes of providing care.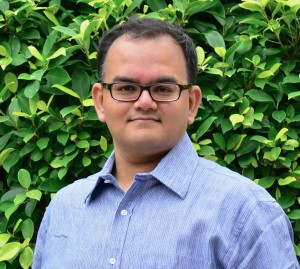 Safe Care, Saving Lives operates under the aegis of the Aarogyasri Health Care Trust, managers of the social insurance program in Andhra Pradesh and Telangana. The project engages public and private healthcare providers in the two Indian states. Today, 25 hospitals across the two states participate in phase one of this project. Quality improvement teams at these hospitals work on incorporating a wide variety of potentially better practices recommended by a group of clinical experts. These practices are labeled potentially better practices because they have the potential to improve outcomes in neonatal care but have yet to be uated in and customised to the neonatal intensive care units of these hospitals. These practices range from the simple, such as employing systematic hand washing, to the complex, such as administering continuous positive airway pressure with a flow-inflating bag or t piece resuscitator.
During our initial visits to these hospitals, most healthcare professionals assured us that they provide quality care. If any gap exists, it can be attributed to inadequate infrastructure, equipment, or personnel. Healthcare quality was perceived as one time exercise in preparedness to meet high level requirements for accreditations and certifications.
At one of the large public sector hospitals participating in the Safe Care, Saving Lives project, fewer than ten percent of high risk deliveries were attended by a person trained in neonatal resuscitation. The lack of processes to allocate responsibility for neonatal resuscitation had resulted in a high number of birth asphyxia related deaths – newborn deaths due to oxygen deprivation during birth – at this hospital. The quotes we shared at the beginning of this article are drawn from real conversations we had with staff at the hospital.
Our initial efforts at this hospital were aimed to ensure that problems are reflected as a product of systems and not as the result of individual behavior. We urged the team at the hospital to focus on small incremental changes instead of looking at colossal ones. After tackling these initial barriers, the hospital frontline staff members themselves came up with a new on call system. The new system assigned to specific staff members the responsibility for attending all high risk deliveries. The new on call system also established a monitoring system that actively involved both the obstetrics and pediatrics departments. Once the two departments saw birth asphyxia related deaths as a perinatal problem and not just an issue that came from obstetrics or pediatrics, they worked together to make improvements. Over the four weeks that followed, members of both departments experimented with incremental changes. They created a system where, today, over eighty percent of high risk deliveries are attended by trained resuscitation personnel. This change to the staffing protocol has resulted in more than a ten percent reduction in the neonatal mortality rate at that facility.
Together, we achieved this reduction by focusing the attention of motivated and talented healthcare providers who believed they were doing their best. A simple review of processes, with the support of data, and a change in mindset by the staff were enough to yield significant improvements. This is just one example. Each of our twenty five project hospitals is on a similar trajectory to improve their neonatal outcomes.
Quality improvement is a science. It requires constant effort. But small changes can, in fact, achieve significantly better outcomes. Quality improvement is never easy. There may be quick wins, but sustainability is the key. The true essence of quality improvement lies in ensuring that whatever we as healthcare providers do, we do with our patients welfare in mind. If we resolve to be always better, we will automatically achieve good quality. If every nurse, doctor, administrator, and team member realized that better processes could save that next newborns life " everything could change for the better.

Follow and connect with us on Facebook, Twitter, LinkedIn, Elets video