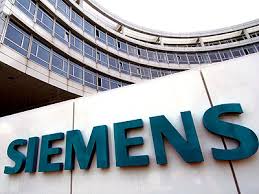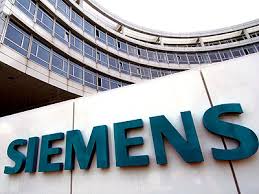 German conglomerate Siemens is looking at expansion of its manufacturing base of healthcare equipment such as X-ray and other products in India to cater to the global market.
The company said it does not plan to open a new facility in India as of now, but would wish to expand its existing manufacturing base here to supply clinical products to other countries.
"We want to increase the breadth and depth of our local manufacturing portfolio primarily with 'local-for-local concept' as India is a very significant market. Eventually we aim to manufacture in India for global consumption as well," said, Siemens Healthcare CEO for Clinical Products Division Britta Fuenfstueck.
Stating that India is more "receptive" to innovations and "very quick" to adopt newly launched global products, she said the company wants to "introduce more India-relevant products" from the global basket like digital radiography.
The company also wants to provide access to quality healthcare to more Indians through Siemens' financial solutions, she added.
Currently, Siemens's Goa plant makes different kinds of x-rays and c-arms for both domestic and global market, while its Baroda unit manufactures urine strips and reagents used for testing lab diagnostic samples.
Noting that the company sees new competition from India particularly in x-ray and ultrasound business, Fuenfstueck said, "Indian competition is very tough with aggressive pricing models. However, Siemens is a well established and large organisation with strong support for our customers. We gain a lot of experience in the fierce competition in India. This helps us to win in the global market."
The company has a very comprehensive product portfolio on the entry level side. "Additionally, we see Indian doctors look not only on the equipment price, but on life-cycle cost including service offerings. From this perspective, we do have an attractive offering for the Indian market," she added.
Hospitals and Imaging Centres of SRL are using the company's premium primary healthcare solutions, she added.
The company said it installed the world's longest lab solution system at Mumbai-based Thyrocare Technologies.
In 2013, India's first integrated PET/MR-system 'Biograph mMR' was installed at Delhi-based Indraprastha Apollo Hospital and Asia's first 'SOMATOM Def Edge' at PSG Hospital in Coimbatore.
Siemens has also been providing primary healthcare on wheels "Sanjeevan mobile clinics" to remote rural areas in the north and east of India for the last 10 years.
Early this month, Siemens launched in Chicago a mobile x-ray system called 'Giraffe' for both versatile everyday use and demanding clinical situations.

Follow and connect with us on Facebook, Twitter, LinkedIn, Elets video