Company

Details

Managing Director: Mr Suresh Vazirani

Management Team: Mrs Mala Vazirani, utive Director

Year of Inception: 1979

Head Office Address: Transasia Bio-Medicals Ltd.

Transasia House, 8 Chandivali Studio Road,

Andheri(E), Mumbai " 400072

Telephone: +91-22-4030-9000

Website: www.transasia.co.in
Company Profile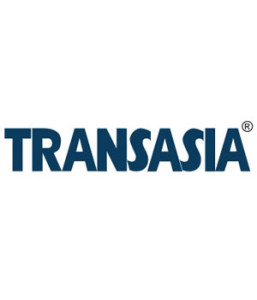 Established in 1979, as a small marketing firm for few imported diagnostic equipments, Transasia Bio- Medicals Ltd. today, is Indias Largest In-vitro Diagnostic Company. Headquartered in Mumbai, it offers an entire gamut of products and services across the sectors- Biochemistry, Hematology, Coagulation, ESR, Immunology, Urinalysis, Critical Care, Electrophoresis, Molecular Diagnostics, Diabetes Management and Microbiology. This dream of Mr. Suresh Vazirani, Chairman & Managing Director, has grown into a global reality. Transasia Bio-Medicals Ltd has fortified its presence, being recognized as Indias top manufacturer and exporter of diagnostic instruments and reagents in over 100 countries. Infact, Transasia is the first Indian company to manufacture and export sophisticated, state of the art blood analyzers and reagents.
Transasia has over 45,000 installations across the country with a vast network of more than 150 service engineers, 350+ Sales and Marketing Team, 14 zonal offices, and 300+ Distributors, daily living upto its motto of providing customer service of the highest quality. Its foray into indigenous research, at its manufacturing facilities in Daman (Gujarat), Baddi (Himachal Pradesh), Seepz (Mumbai) and Mannheim (Germany) has resulted in development of state of the art products and technologies, enabling Transasias deliverables to be synonymous with the best in the world. All along its journey, spanning over three decades, the organization has gained reputation and immense respect from its trusted partners worldwide.
Business Collaboration
Transasia has strategic alliances with some leading names in the diagnostic world like Sysmex Corporation (Japan), Medica (USA), Diesse (Italy), Immco Diagnostics (USA), Helena (Europe) and Gen-Probe (USA). Medical Technology: Respiratory Devices
Top 5 Clients in India
Dr DY Patil Hospital & Research Centre
Inlaks and Budhrani Hospital
Sunshine Hospitals
Mewar Group of Hospitals
Inamdar Multi-Speciality Hospital
Turnover
2011 " 2012 (Cr.): 3 Cr
2011 " 2012 (Cr) 4Cr.
2012 " 2013 (Cr.) 6 Cr.
USP
With a vision of being recognized as a local for global organization, Transasia continues to provide doctors and patients with reliable, affordable and innovative Medical Diagnostic Systems

Follow and connect with us on Facebook, Twitter, LinkedIn, Elets video