Company Details

Managing Director: Hirotsune Kobayashi

Team

Medical Equipment – Anil Srivastava – National Sales Manager

IVD – Nitin Srivastava – National Sales Manager

Customer Support – Girija Pathak – Manager, Customer Support

Year of Inception: 2011 | Employee Strength: 85

Head Office Address: 308, Tower A, Spazedge, Sector 47,

Sohna Road, Gurgaon-122002, Haryana

Telephone :+91-124-493-1000, Fax: +91-124-493-1029

Toll Free Customer Care No: 1800-103-8182

Email: info_nki@nihonkohden.co.jp

Website: www.nihonkohden.com
Company Profile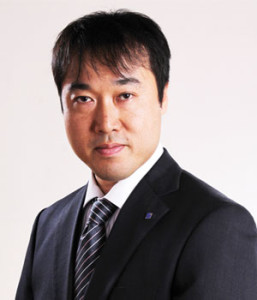 Nihon Kohden Corporation is Japans leading manufacture, developer and distributor of medical electronic equipment with subsidiaries in the USA, Europe and Asia and distributors in nearly every country in the world. Founded in 1951, our mission is to improve the quality of life through advanced medical technology.
Pulse Oximetry, technology to measure oxygen in the blood, was invented by Dr Takuo Aoyagi, a Nihon Kohden Scientist.
Nihon Kohden has introduced many innovative technologies, which are very advantageous for faster diagnosis & easy usage. For example, 18 lead ECG is very useful in detecting right side and posterior infarction, esCCO noninvasive continuous cardiac output, Hemodynamic graph for sepsis stroke patients, Worlds first wearable, mainstream CO2 sensor for non-intubated patients and many more.
Nihon Kohden India Pvt. Ltd. is a 100% owned subsidiary of Nihon Kohden Corporation located in Gurgaon, Delhi-NCR. In a short period of just 39 months operation, we have got fantastic business from all segments of customers including many prestigious hospitals like AIIMS, PGIMER, SCTIMST, JIPMER, Apollo Healthcare, Fortis Healthcare, Manipal Healthcare, Max Healthcare, Ruby Hall Clinic, MIOT Hospitals, KIMS Healthcare, to name just a few. Nihon Kohden products are now in the Green channel list of Fortis Healthcare hospitals within 3 years of direct operations in India.
Frost & Sullivan has chosen Nihon Kohden as
Asia Pacific Patient Monitoring Company of The Year 2012
Innovation in Medical Technologies Company of the Year -2014 at Frost & Sullivans 6th Annual India Healthcare Excellence Awards 2014
Products and Services
Multiparameter Patient monitors
Central Nursing Stations
Wireless Telemetry
esCCO : Noninvasive continuous Cardiac Output
Biphasic Defibrillators
ECG machines ( 3, 6, 12, 18 channel)
AED (Automated External Defibrillators)
EEG Systems (Up to 256 Channels)
EMG / Evoked Potential/NCS System
EEG (Amplitude Integrated EEG)
Epilepsy Monitoring Unit (EMU)
Intraoperative monitoring
3 part, 5 part & Veterinary Automated Hematology Analyzer


Follow and connect with us on Facebook, Twitter, LinkedIn, Elets video