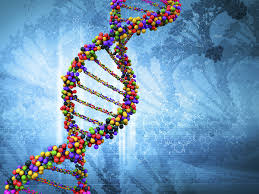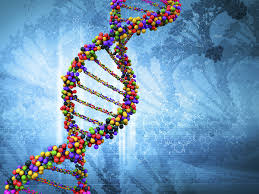 Positive Bioscience has partnered with Medanta-The Medicity to launch Indias first Personal Genomics Clinic, which offers state of the art facilities and services in preventive healthcare and personalized medicine within the country. This partnership seeks to offer comprehensive personal genomics services to the customers along with advice from leading experts associated with the Medanta-The Medicity under one roof. Genomics has been defined as the future in healthcare practices and is crucial as it drives preventive healthcare. While personal genomics is being established in western countries, it is at a nascent stage in India. With the increasing number of diabetics, stroke and cancer patients, there is an increasing need for individuals to receive a complete health risk assessment.

The services of the clinic will include pre-empting interventions for disease prevention, pre-test genetic counselling and DNA sequencing to post-test genetic counselling. The aim is to provide comprehensive genomic services for preventive medication so as to accelerate preventive healthcare work towards disease burden reduction and improve patient care in India. Understanding the importance of personalized treatment and patient care, Positive Bioscience will offer five free cases for underprivileged cancer patients to The Times Foundation.
Speaking at the launch event, Pankaj Sahni, Chief Operating Officer, Medanta " the Medicity said, Personal Genomics has huge potential and we are honored to be the first to open a clinic in this space. He also added, If one is not on board, they will not realize till the train leaves the station.
Mr. Samarth Jain, Chief utive Officer, Positive Bioscience says, The widespread appeal of personalized genomic will forever change the way we practice medicine today " from reactive to predictive. This clinic offers complete genomic services including sample collection, interpretational analysis, genetic counselling for the patients. Additionally, Medanta- The Medicity provides world class facilities and leading doctors who will provide individuals an option to consult specialists for preventive measures or screening test, thus ensuring that healthy individuals as well patient gets all solutions under one roof. This is the first facility of its kind in India.
Dr. Howard Jacob, Director of Human and Molecular Genetics at the Medical College of Wisconsin who has come down to India for the launch says, With genome-based testing, we can deliver comprehensive answers"accurately and quickly"to questions about genetic aberrations and rare diseases. There is a need of genome testing in India as the disease burden is significantly high. For example, if through testing, the patient learns they carry a gene for cancer, this is important for children and family members.
Speaking at the event, Dr. AshokVaid, Chairman – Medical Oncology &Haematology at Medanta-The Medicity, added, Ever since the human Genome have been decoded, medicine has evolved. It has enabled us to be more preventive and personalized in providing care.

Follow and connect with us on Facebook, Twitter, LinkedIn, Elets video