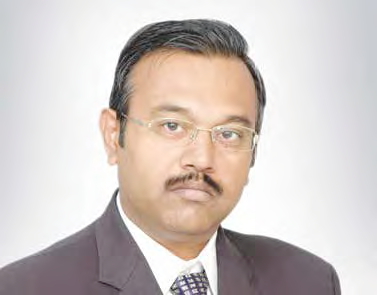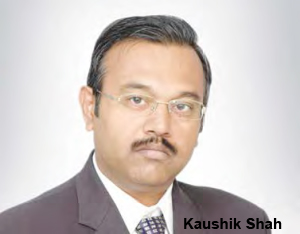 Company Details
CEO: Kaushik Shah
Managing Director: Himanshu Bhatt
Management Team: Himanshu Bhatt, Sales and
Marketing Division; Kejal K Shah, Finance Division; Dilip Dave, Service Division
Year of Inception: 1996 | Employee Strength: 52
Head Office Address: 701, Shikhar, Opposite Neptune House, Muithakhali, Ahmedabad-380009, Gujarat
Telephone: 079-26421102-04
Email: info@ksbiomed.com; marketing@ksbiomed.com
Website: www.ksbiomedservices.com
Sales support: 079-26421102-04; 09377742554
Contact Person: Himanshu Bhatt; 09978911705 /09824281656, himanshu_bhatt@ksbiomed.com

Company Profile
K S Biomed Services is in the business of biomedical instrumentation. It offers services, technologies and products in various areas of medicines covering about ten technologies and over 20 products. It assists its clients through total instruments management cycle, services of biomedical equipments, selection of appropriate technology platforms, product specification and engineering cost estimates, project engineering, installation, commissioning and maintenance. Its strengths lie in its people and concepts. It has a young, multi-disciplinary team that believes in building long-term relationships with its clients and works with rather than for clients. It shares its knowledge and gets enriched through participating in various seminars and workshops.


Products and Services – Distributors for
Fujifilm: for Computed Radiography Systems (CR ), Dry
Laser cameras/DR and PACS systems
Samsung Medison: For ultrasound range of products
Anatomage: For Virtual Human Dissection Table
Medrad: Pressure Injectors for CT/MRI/Cath lab
Epsilon: For X-Ray/OPG
Perfint Healthcare: Robotic Biopsy Systems
Refurbished Products:
> Refurbished Siemens Mammography Systems
> Refurbished GE Lunar BMD (Whole Body Dexa Systems)
HIS/Hospital Software Management Solutions




Top 5 Clients in India
SRL Diagnostics (all India)
Suburban Diagnostics, Mumbai
Gujarat Cancer Society
C U Shah Medical College
BAPS Hospital (all Gujarat)


Turnover
2010-11: `15 Crore
2011-12: `23 Crore
2012-13: `31 Crore

Business Collaborations
Fujifilm India Pvt Ltd
Samsung India Electronics Pvt
Ltd (HME Division)
Anatomage
Medrad
Epsilon Healthcare
Perfint Healthcare Corporation
Complete Medical Systems-
USA

USP

Believes in 
working with 
clients rather than 
for clients

Follow and connect with us on Facebook, Twitter, LinkedIn, Elets video