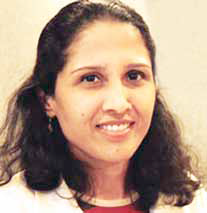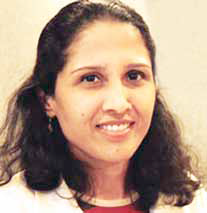 Srividya-Thyagarajan, Centre of Excellence, HTC Global Services, talks about the advantages and disadvantages of adopting IT in the Indian healthcare. In conversation with Sruti Ghosal, ENN
How the Indian Health IT market is growing and in what percentage? What is the current market size?
Indian Healthcare IT spending is expected to touch USD 977 million in 2013 with an increase of about seven percent compared to 2012. The spending is expected to be in IT software and hardware services, IT staff and telecommunications. Of this, spending on Internal IT staff is expected to be the highest 18 percent compared to the other categories. Spending on external IT services will be the next highest 9.7 percent and will reach Rs 14.5 billion (USD 267.5 million).

Balancing Act Strengths
Availability of IT resources not only in metros but even in tier II and III cities / towns
Ease of adaptability in new set-ups
Large number of IT vendors to choose from
Weaknesses
Lack of regulatory authority for quality and interoperability standards
Lack of IT training in medical curriculum
Health insurance still in nascent stage
Extreme variation in the data qualifying
Get immediate medical attention
What are the components of Health IT in India? Which one is the strongest? Kindly support your opinion with facts & figures.
Basic Hospital Information Systems (HIS) is the most prent module amongst PACS, RIS, EMR and other clinical systems. Electronic medical record (EMR) services have a high growth potential at an estimated CAGR of 13.5 percent from 2009 to 2016.
What are the new trends of Health IT in India?
The market trend is expected to move towards Cloud Computing whereby most hospitals will aspire to adopt web-enabled Hospital Management Systems and Lab Information Systems (LIS). There are a few vendors who have Cloud based products currently that are scalable. mHealth is one area which has major scope in India, especially in the field of Health Information Delivery.
What kind of solutions do you provide to healthcare sector in India?
We provide IT services such as Cloud based HIS, EMR solutions, mobile based services, web page and portal development, Health Integration Services to integrate providers, hospitals, labs, pharmacies and patients, health analytics, IT Infrastructure management. We have different models to suit the customer needs (onsite, remote development and support, professional services, managed services etc).
In providing solutions to hospitals, what kind of challenges you face?
The typical challenge has been the awareness of IT as something beyond a HIS product. Most hospitals simply invest in an HIS/ EMR product and expect everything to automatically fall in place. While an HIS/ EMR product is just one component, there are many more problems that IT can resolve. Hospitals that recognise the value of technology and leverage IT services in all aspects of their operations will definitely be able to take their patient care and profitability to an entirely new level.

Follow and connect with us on Facebook, Twitter, LinkedIn, Elets video