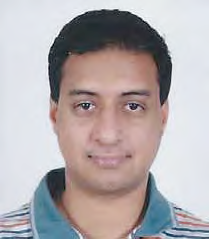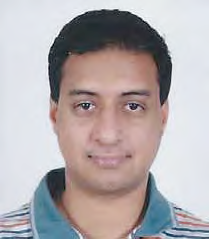 Shivam Parikh, Head of Department " IT, CIMS Hospital, speaks about some of the latest IT initiatives taken by the hospital
What are the key medical services on offer?
Patients are having a hard time finding the right doctor for a particular disease, treatment or problem. Multispecialty hospitals provide a single point of care window ensuring that the patient feels comfortable each and every time he/she visits. CIMS hospital is a multi-specialty hospital which includes specialise departments focusing on cardiology, cardio thoracic surgery, critical care, dentistry, dermatology, endocrinology, gastroenterology, gynecology and obstetrics, orthopedics and joint replacement, neonatology and pediatrics, nephrology, neurosciences, onco-surgery, preventive healthcare, sleep medicine, physiotherapy, urology and more. We are a fully functional 180 bedded hospital and will be expanding soon. We have invested into the best and latest medical equipment to provide excellent care in all the services that we provide.

---
Our pathology is integrated with hospital information system ensuring patient information is available to the doctor at a single point
---
Please tell us more on the emergency services at the hospital?
We have one of the best emergency services across the state of Gujarat. We have four ambulances which provide coverage not only to Gujarat but also to Rajasthan, Madhya Pradesh and Maharashtra. The trauma and ER department at CIMS Hospital is renowned for round-the-clock care. We always have doctors available to treat emergency cases. CIMS Hospital is both accredited with NABH and NABL standards.
What are technological advancements your hospital has introduced lately?
We have implemented various technological advancements at CIMS Hospital. These include our own in-house and cloud EMR called HEAL that will be launched next month – which allows patients to track their weight, height, food intake and proactively suggest various methods to stay healthy and fit. Our EMR also allows us to move to a totally electronic environment whereby in the next two years we expect to go completely paperless. Added to that we are also using Patnis Hospital Information Management System which also will integrate into our EMR allowing patients to access their medical reports anywhere, anytime and every time. We have an OPD in house developed software called VICTORY which records over 1000 unique elements focused on Cardiac Care. This year we are working with the American College of Cardiology (ACC) in the United States on integrating Victory with their own registry to assist with sharing of information to create and build outcomes. We also provide online appointments through our web portal and also offer career opportunities through interactive in-house developed portal called Victory care.
What are the modern equipments you have deployed in diagnosis and treatment?
CIMS hospital boasts for the worlds fastest angiography in a flat five seconds using the latest technologies we have one of the most modern and fully functioned Cathlab in India.

Follow and connect with us on Facebook, Twitter, LinkedIn, Elets video