Munender Soparna, CIO, Dr Lal PathLabs


We have implemented document management system. As far as our SOP is concerned, we archive each prescription from every patient. We have a patient portal and through this particular portal we have implemented eCommerce facilities for online registration. Scheduling and payment gateway is already integrated with that tool. One can upload and download report using their login details.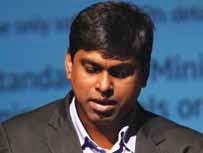 BK Murali, Managing Director, Hope Hospital


The 25 Major industries shamelessly copy ICT from the other industries to improve their services but except one which is the healthcare industry. Hope Hospital is an enterprise level SaaS based hospital information system which integrates different hospital systems modular and can be accessed with common web browser.

Dr Jaijit Bhattacharya, Director, Government Advisory, HP, South Asia


Telemedicine implemented in few big places show some time technologies that being implemented are right while social engineering is wrong. Some time technology is wrong but social engineering is right, some time right kind of stakeholder is not available etc.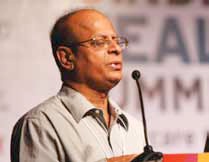 Srinivasan Ramakrishnan, Former DG, C-DAC


Effective healthcare delivery is the value of integration. Healthcare delivery system includes some points like prevention, access, diagnosis, delivery, monitoring and the efficiency is the relative population, health improvement for each rupee spent. Second is equity, equity ensures good health outcomes which are shared by entire population and the third is quality, quality is relative effectiveness of healthcare system and medical intervention.

Girish Kulkarni, Practice Head-Health Care, Mazik Tech Solutions Pvt Ltd


Building IT service today is about building facility department who is going to do it. Its all about a stronger and robust medical grade network, integrate them, manage them and reduce your operational expenses.

Follow and connect with us on Facebook, Twitter, LinkedIn, Elets video