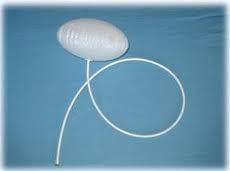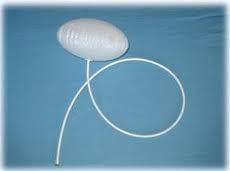 A prototype of an advanced multi-bending cholangioscope (which allows visual diagnosis) developed jointly by Indian and Japanese healthcare researchers is expected to be a major boon in the treatment of gastro-intestinal cancers.

All these years, most patients used to consult a physician when the disease was in an advanced stage. But with this new equipment, which has a video camera and can bend easily, cancers of bile duct, liver and pancreas could be detected early, said well-known gastroenterologist and chairman of the Asian Institute of Gastroenterology, Dr. D. Nageshwar Reddy.
Dr. Reddy and his associates have developed the prototype in collaboration with Dr. Takao Itoi, Department of Gastroenterology and Hepatology, Tokyo Medical University. Describing it as an invention, he said it has taken endoscopy to an advanced stage. The new equipment, costing around Rs 4-5 lakhs, would be available in the market in the next six months time.
He said a Japanese company would be commercialising the technology. Several hospitals from around the world have expressed keen interest in the use of the equipment. An article on the prototype, published recently in Digestive Endoscopy brought out by the Japan Gastroenterological Endoscopy Society, said that this novel peroral direct cholangioscope (PDCS) appears to enable reliable diagnostic and therapeutic applications in the extrahepatic bile duct.
The multi-bending PDCS cannot be inserted free-hand into the bile duct. However, a high success rate of direct insertion can be achieved when the endoscope is passed over a guide-wire and an anchoring balloon.
Dr. Reddy said that another latest device, called spycam, was now enabling doctors to look into the liver, which was not possible earlier. Besides looking into liver, the 3-mm spycam would help in identifying malignant tumours based on certain characteristics. He said that pancreatic cancers were confirmed with the new spycam in as many as 200 patients at AIG in the recent past.
According to him, pancreatic cancer is the third most prent gastro-intestinal cancer in India while liver cancer is the most common. Besides, helping in early detection of cancers, the two technologies would help in diagnosis and treatment of gall bladder stones, jaundice, pancreatitis and pancreatic pain. Very huge stones could be identified and crushed using laser.
Dr. Reddy said that in the last 10 years, a new type of pancreatic cancer " intraductal papillary mucinous neoplasm (IPMN) " is being increasingly seen among Indians. This was not present in Indians earlier and was mostly seen in Japanese. It is mostly present in people above 60 years, but is completely curable.
What is causing it " environment, food contamination, toxins or advanced age " needed to be studied, he added.

Follow and connect with us on Facebook, Twitter, LinkedIn, Elets video