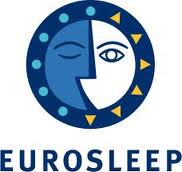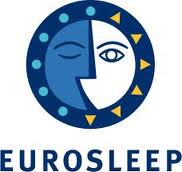 EUROSLEEP, a network of ENT clinics from Norway and a world leader in the management and treatment of snoring & sleep apnoea has tied-up with 13 Sleep Clinics to offer latest, technologically advanced and scientific solutions to the patients suffering from sleep-related disorders. Eurosleep is the largest integrated centre for sleep disorders in Europe.

NORWEST Clinic, at New Delhi will join hands with Eurosleep chain of Sleep Clinics for offering the diagnosis and management of sleep disorders. Sleep disorders are a new area of interest globally, as studies have shown that more and more lifestyle diseases are attributable to sleep disorders.
Dr. Devinder Rai, Head Of EUROSLEEP-NORWEST Clinic, Delhi said, While Sleep disorders are very common, traditionally there has been a very low awareness about them. We have come across many patients who have suffered from sleep related problems, where these disorders have manifested into much larger health problems like Obesity, Cardio Vascular diseases among others. Sleep disorders can give rise to several psychological and physiological changes, besides increasing the risk of developing hypertension, type-II diabetes and an increased body weight etc. thereby posing threat to one's life.
Mr. Mohan Nair, CEO, Eurosleep Asia, said, We're happy to see the expansion of Eurosleep in India and Middle East. We have signed up with 13 Sleep Clinics in key cities of India viz. New Delhi, Mumbai, Hyderabad, Ahmedabad, Chennai, Pune, Kanpur and Jaipur. Besides, this expansion in Indian market, we've also signed up with a Sleep Clinic in Muscat and expect more such tie-ups to take shape in India and Middle-East.
I am happy to be associated with Dr. Devinder Rai's NORWEST Clinic in New Delhi. We have also tied-up with Nova Specialty Surgery a few days back to conduct a Research Study On Sleep Related Disorders on the sample consisting of the Indian population. As a matter of fact, almost 15% of the adult population in Asian countries suffer from sleep related disorders and there is no comprehensive India-specific data, said Dr. Magne Tvinnereim, Global CEO, Eurosleep.
Sleep Apnea also affects children apart from adults. Consequences of untreated obstructive sleep apnea among children includes failure to thrive, enuresis, attention-deficit disorder, behaviour problems, poor academic performance, and cardiopulmonary disease. The most common etiology of obstructive sleep apnea is adenotonsillar hypertrophy. Clinical diagnosis of obstructive sleep apnea is reliable; however, the gold standard uation is overnight polysomnography. Adenotonsillectomy is curative in most patients. The treatment includes use of continuous positive airway pressure and weight loss in obese children.
About EUROSLEEP
EUROSLEEP is a world leader in the management and treatment of snoring & sleep apnea and has to its credit the largest number of patients diagnosed and treated till date. Eurosleep is a network of ENT clinics from Norway-Bergen, United Kingdom, Aschaffenburg, Bensheim, Berlin, Flensburg, Gottingen, Hamburg, Hamburg-Suderelbe, Koblenz, Munich, Offenbach, Regensburg and Soltau. Eurosleep is dedicated to provide complete solutions for sleep related breathing disorders and aims to enhance quality of life and help patients obtain good health. Eurosleep is led by Dr. Magne Tvinnereim, considered as the father of modern sleep surgeries who has performed over 15000 CAUP procedures and 30000 sleep studies.
About NORWEST Clinic
Dr Devinder Rai, Vice Chairman, Department of ENT at Sir Ganga Ram Hospital is the founder of Norwest Voice & Sinus Clinic and Norwest Euro Sleep Clinic. Recognized in the country for his pioneering work in Endoscopic Sinus Surgery since 1991 and for establishing the first centre for Image Guided Surgery in 2007. He also set up one of the first voice labs in 1998 and introduced Radiofrequency Surgery for snoring disorders in 1999. He also translated this experience for Coblation Surgery for disorders for Adenoids and Tonsils, as well as for Snoring and Obstructive Apnea Syndrome since the last three years.

Follow and connect with us on Facebook, Twitter, LinkedIn, Elets video