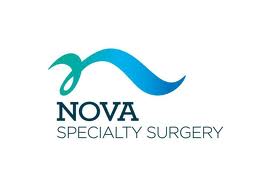 Mumbai: Nova Specialty Surgery, a leading chain of short stay medical and surgical centers in India announced the launch of India's first pan India Sleep Disorders Management Centre at its Tardeo facility in Mumbai on Thursday.
Nova has collaborated with Eurosleep, a network of ENT clinics from Norway to start this integrated centre which will provide comprehensive treatment for sleep related disorders through screening, diagnosis, treatment and follow-up under one roof.
On the occasion, a day work-shop for ENT surgeons across the city was organized along with three live surgeries to showcase some of the innovative specialized procedures that will be offered at this centre.
Sleep related problems have been ignored for many years even globally. Research suggests that at present over 150 million people in India are suffering from sleep related breathing disorders. The problem is now increasingly seen in children due to the rise in obesity. Sleep apnea is especially disastrous for children and the consequences of untreated obstructive sleep apnea among them include attention deficit disorder, behavior problems and poor academic performance, said Dr Magne Tvinnereim, Global CEO, Eurosleep.
Speaking at the launch, Dr Mahesh Reddy, utive Director of Nova Specialty Surgery said, The Sleep Disorders Management Centre has been opened not only in Tardeo, Mumbai but across Nova centers including Delhi, Hyderabad, Bengaluru and Muscat. Until now sleep medicine has been fragmented and disorganized in this country and the medical and surgical aspects have yet to be integrated. Our aim is to establish Indias first comprehensive integrated sleep disorder management centers to serves this unmet need in the Indian population.

Follow and connect with us on Facebook, Twitter, LinkedIn, Elets video