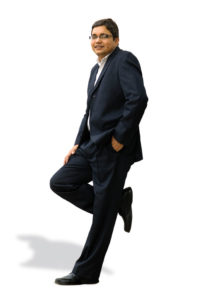 There have been landmark changes in the processes that clinics use to treat their patients. Obviously much of these changes, or all of it, has
been inspired by the development of new technologies in healthcare. Instead of having separate departments, working independently, doctors from every specialty work together to care the patients. The coordination is possible due to the presence of ICT solutions for hospital management.
The basic objective behind any new innovation or procedure is to address the needs of the patient first in an efficient and cost-effective manner. It is the desire for better healthcare systems that has led to the rise of specialty clinics. These clinics promise to provide personalised care and treatment to the patients. The modern speciality clinics are typically known for the compassionate hearing that they give to every patient. Lot of efforts are made to diagnose the problems and suggest remedies.
This concept has attributed to the popularity of these types of specialty clinics. These clinics allow specialists to function collaboratively and provide more comprehensive treatment to the patients as compared to normal OPD clinics. As specialty clinics perform high volumes of few procedures, it leads to greater standardisation and efficiency.
We greet with the delight, the recent announcement by the healthcare major Apollo Hospitals Enterprise that they are going to take the strength of their multi-specialty clinics to 150 by October 2014. This by itself is also a testimony to the fact that health conscious people in the country now prefer to visit Specialty Clinics which have highly skilled specialist doctors, tools and technologies.
The January issue of eHealth magazine is the 8th annual issue. The magazine has now been engaged in the coverage of the ICT in healthcare sector for last nine years. To make this issue really special, we have decided to focus on the key area of Speciality Clinics.
You will find in the issue, inputs from a range of industry experts. We have taken a comprehensive overview of all the new developments that are happening in the Speciality Clinics space. We are also covering the role that Cloud Computing is playing in the healthcare space. The interviews of industry stakeholders will also give you insights into the seminal developments that are taking place.
As the month January marks the beginning of the fresh year, the special edition has taken the initiative of trying to discover the developments that we can expect in the year 2013!
I hope you will enjoy reading the special edition of the magazine. Do come back to me with your feedback and suggestions.
Happy reading!