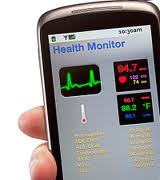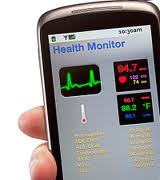 As per the recent survey conducted by PricewaterhouseCoopers, Healthcare Finance News reports developing nations are faster in adopting mobile health technology than developed countries like the U.S.
The report titled, "Emerging Health: Paths for Growth" was based on two surveys conducted by the Economist Intelligence Unit, a research and consulting.
One survey focused on consumers and the other focused on physicians. Both surveys were conducted in:
    Brazil;
    China;
    Denmark;
    Germany;
    India;
    South Africa;
    Spain;
    Turkey;
   The United Kingdom; and
   The U.S. (Roney, Becker's Hospital Review, 6/8).
The report found that developing countries are quicker to adopt mobile health tools because they see such technology as:
A way to boost access to health care; and
A new market with significant growth potential.
However, developed nations like the U.S. often face greater regulatory hurdles that can hinder mobile health adoption, the report noted.
Christopher Wasden and David Levy — global healthcare innovation leaders at PwC — said that physicians in developed countries might be resistant to change and could see mobile health tools as disruptive because they give patients more control of their health care decisions.
Levy said, "The main barriers are not the technology, but rather systemic to health care and inherent resistance to change" (Healthcare Finance News, 6/8).
59 per cent of surveyed consumers said they believe mobile health will change the way they seek health information;
49 per cent said they believe mobile health will change how they manage chronic conditions, medications and their overall health; and 48% said they believe mobile health will affect how they communicate with physicians.
Of the surveyed consumers who already use mobile health technology, 59 percent said the tools have replaced some in-person visits to physicians or nurses.
Physician Survey
The physician segment of the report found that 27% of surveyed physicians actively encourage patients to use mobile health applications, while 13% discourage such use.
Forty-two percent of surveyed physicians said they worry that mobile health applications will make patients too independent, the report found.
When asked about the major barriers to adopting mobile health technology:
64 percent of surveyed physicians cited a lack of proven business models;
49 percent cited current health care reimbursement structures; and
44 percent cited security and privacy issues (Becker's Hospital Review, 6/8).

Follow and connect with us on Facebook, Twitter, LinkedIn, Elets video