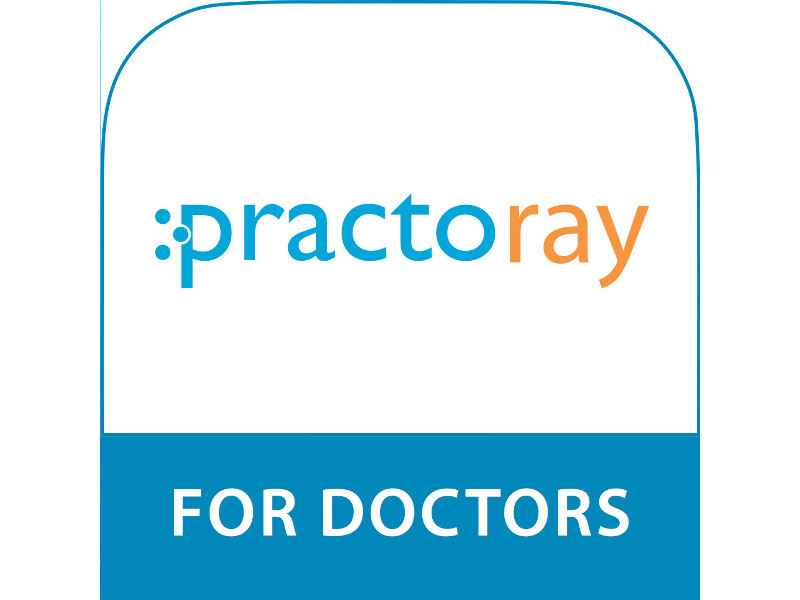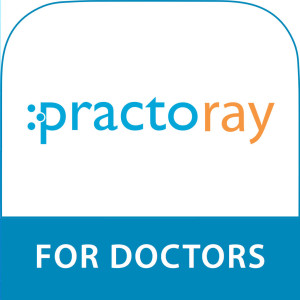 Practo's new launchPracto Ray specially designedfor physicians, pediatrician and dentists aims to facilitate and improve the quality of care doctors can provide.
The new module will enable the doctor to digitally prescribe lab tests, generate digital lab reports and check the real-time status of patients' test.
With 100,000 commonly prescribed medicines and brands, allows the doctor to find and prescribe the right medicine in seconds.
The new specialties will be available in India, Singapore and Philippines. Additionally, the services will be available across more geographical segments including over 100 Indian cities and countries across South East Asia, Latin America, Middle East and Eastern Europe.
"With the launch of Practo Ray for specialties, we will be able to provide better tools to doctors and significantly improve patient care for some of the biggest healthcare issues plaguing our country, including controlling lifestyle diseases and ensuring immunisations for infants and children. Over the next few quarters we will continue to bring focused solutions to more specialties and improve efficiencies for doctors and help them treat more patients more effectively,†Shashank ND, Founder and Chief utive Officer, Practo.
Practo Ray specifically for physicians will help doctors take chronic care to the next level, it enables them to prescribe lifestyle advice by using pre-set templates for all common chronic diseases. This advice can be easily emailed directly to patients as a digital prescription into their secure Practo health account. Additionally, the regular reminder notification feature ensures that the patient does not miss their medicine dosage and also follow up on the treatment advice on time, vastly improving disease management and recovery.
"Practo Ray's provide immense value to the field of medicine. I think having digital records keeps me better informed of the patient's history & symptoms and helps me make faster & better diagnosis and treatment plans," DrJoyeeta Basu, General Physician, Doctors Hub, Delhi NCR.
Immunisations playing a vital role in protecting children against serious infections and disease outbreaks, Practo Ray and Paediatricians on Practo recognise the importance and value of immunising your children on time.
Practo Ray Paediatric EMR also enables the parents to receive automated vaccination reminders – By simply filling in the child's DOB, the software will be able to generate a vaccination schedule for 10 years automatically. This will get recorded on the child's Practo account which parents can access to ensure they do not miss on a child's vaccination date.
"Practo Ray is a great improvement for my practice. My patients just love the digital records and especially the neat & tidy prescriptions,"said Dr Poonam Sambhaji,Pediatrician, Child & Newborn Clinic, Goa
Practo Ray paediatric EMR uses five automated WHO standard growth charts. It helps the parents to document their child's growth pattern including length/height-for-age, weight-for-age, weight-for-length, weight-for-height and body mass index-for-age. These records will be stored on the childs' Practo account and can be accessed, updated and shared with other doctors as and when required.
Practo Ray Dental EMR allows dentists to stay in control of high-value procedures. Easily schedule appointments with patients depending on the status of their orders. A unique feature called dental charting – a visual documentation tool to map the current dental health of a patient. It helps dental practitioners to educate patients with visual images, document the current state, monitor the progress and ensure the best care. Consumers can also view the entire procedure, get their digital dental records, dental procedure updates, test reports and prescription details on the Practo app automatically without having to collect it from the clinic or get it via email.
"The product is highly interactive and comprehensive," Dr Sandhya Ramanujam, Dental Surgeon, Saama Wellness Center & Perfect 32 Dental Care Clinic, Bangalore.
Over the next few months, Practo Ray will cover more specialties including ophthalmology, gynaecology.
Practo has 150 pediatricians who have generated over 180,000 growth charts and approximately 97,000 immunisation reminders till date. There are over 70 dentists using the Dental EMR product to manage 2400 lab orders and over 1200 dental charts as well.


Follow and connect with us on Facebook, Twitter, LinkedIn, Elets video