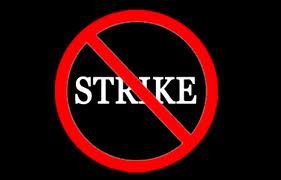 Following the assurance came from the State Government to satisfy their demands the All Odisha Contractual Nurses Association called off their agitation on the 11th day. The Odisha High Court adjourned for Thursday its hearing on a PIL on the legality of the indefinite strike and the suggestion for invoking the ESMA.

On the other hand, the Director, NRHM has asked all the Chief District Medical Officers to disengage all 868 contractual nurses working under the NRHM questioning the legality of their joining the strike. The Director said as per the guidelines and the agreement, participation of the contractual nurses in the strike is illegal.
The contractual nurses were on cease-work since July 15 in support of their demands including regularisation of their services, hike in basic pay by removing the anomaly in pay structure as per the 6th Pay Commission award, provision of washing and dress allowance at par with the regular nurses.
Announcing withdrawal of the strike, association president Gangadhar Panigrahi said the decision was taken to resume duty in view of the disruption in health services and patient care in hospitals and the assurance given by the Government to fulfill the demands.

However, he warned that if the State Government failed to regularise the services of the contractual nurses and did not fill up all the 10,669 posts of nurses, the association would again come to the streets.
Follow and connect with us on Facebook, Twitter, LinkedIn, Elets video