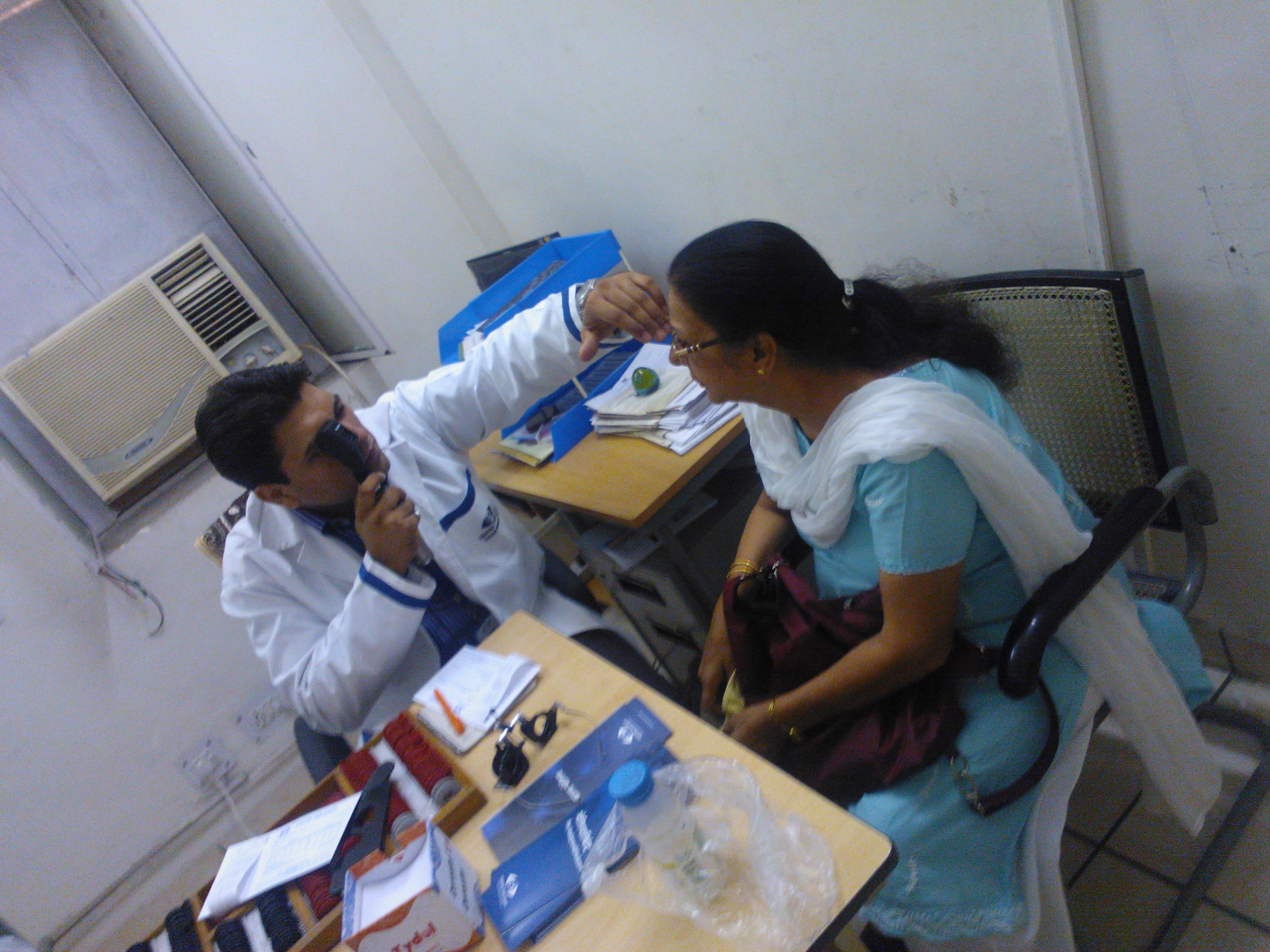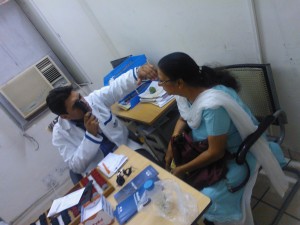 Centre for Sight, group of eye hospitals conducted a free eye camp at DDA,Rohini. More than 100 public servants participated in the health camp out of which 30.were diagnosed with cataract. The findings of the camp confirmed the growing instance of cataract among those falling between the age of 40-45yrs. Cataract usually occurs after 45 years of age and is considered as a problem of aging. According to the experts, Cataract is the leading cause of blindness in India with almost 11 million cases.
At the camp, Dr G. Nagpal, Senior Ophthalmologist at Centre for Sight, said, The human crystalline lens, which is clear and transparent, is part of the focusing mechanism of the eye. With the age, the lens becomes cloudy and opaque, thereby hampering normal vision. Any opacity in the crystalline lens, which leads to decreased vision, is called Cataract Or Safed Motia. Today, this can be seen at the age of 40-45 due to lifestyle changes, poor dietary habits, obesity, stress, diabetes etc.

With age, proteins of the eye lens alter and turn opaque leading to cataract. Other causes include congenital and developmental anomalies, trauma, inflammation of the eye, metabolic disease like diabetes, hypothyroidism. Drug induced cataract usually occurs due to prolonged use of steroids etc.
Cloudy or Blurred vision, change in ones perception of colors, sensitivity to bright lamps or sunlight, poor night vision, difficulty in driving especially at night and frequent changes in eyeglass prescription are some of the signs of cataract.
Dr G. Nagpal said, Cataract makes simple tasks difficult and in some cases impossible to perform. Hence, it should be removed as soon as it begins to affect daily activities. Do not wait for the cataract to get mature as unnecessary delay can lead to complications and a more difficult surgery. Cataract can be removed by either Microincision Cataract surgery [PHACOEMULSIFICATION] or Conventional Cataract surgery or Extra Capsular Cataract Extraction [ECCE]. The latest technique in cataract removal is femtosecond laser cataract technique which is by far the best and safest because it is a complete blade- free, bloodless, painless, stitch less, injection less and walk-in-walk-out procedure.
Dr G. Nagpal advised people to have a balanced diet which is rich in vitamins and proteins. One must go for regular eye check up after the age of 40 and get their retina, cornea and pupil screened to help delay cataract in a long way.

Follow and connect with us on Facebook, Twitter, LinkedIn, Elets video