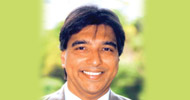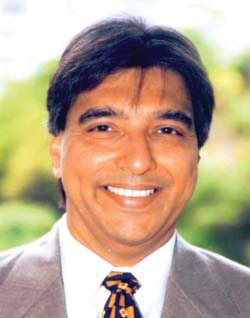 Dr Sushil Shah
Founder, Metropolis Healthcare Ltd
Tell us about the latest trends in the ultrasound market.

Ultrasound has expanded from B/W 2D modality to a dynamic modality with 3D and 4D capability. This has revolutionised the field of obstetric ultrasound, which has now become a more patient friendly and interactive experience. 3D ultrasound has also expanded new planes of imaging, which enables multisite viewing and visualisation of organ of interest in greater detail. High-end ultrasound equipment permits tissue elastography, which is based on stiffness of tissue and is conducive for uation of lesions. It has extensive role in breast, liver and thyroid imaging.  ARFI helps in early uation of liver fibrosis.
Do you think ultrasound technology has improved the diagnosis process?
The equipments now available have a scalable range from routine black and white 2D machines to machines with  colour doppler, 3D and 4D modality, and very high-end equipment which provides elastography and  ARFI. Probes have become very specific with high resolution capability example multi-frequency probes, matrix probes and high frequency probes for specific organ imaging. The equipments are varying from large stand alone machines to light weight laptop versions. The latter permits a greater reach of ultrasound into operation theatres and ICUS.
In such a competitive market, how do you plan to strengthen yourself in near future?
In case of ultrasound equipments, this can be achieved by imbibing the best of technology, keeping abreast of latest trends and always being on top of the learning curve. New investments in high-end USG equipments are necessary, as this helps to increase diagnostic accuracy and brings more patients into the practice.
What are the challenges faced by the ultrasound market presently?
Ultrasound has to keep up with more dynamic imaging modalities such as CT and MRI, where there are rapid scientific advancements. It has been brought under ambit of PC PNDT act and current legislation restricts use of ultrasound as a portable modality of investigation which otherwise is an excellent, non-invasive bed-side tool for quick diagnosis.
A lot of young radiologists now want to pursue CT/MRI imaging, which is leading to shortage of qualified and well trained sonography doctors. Keeping costs of high end equipment in an affordable range so that the newer techniques can be made available to larger population also has to be addressed.

Follow and connect with us on Facebook, Twitter, LinkedIn, Elets video