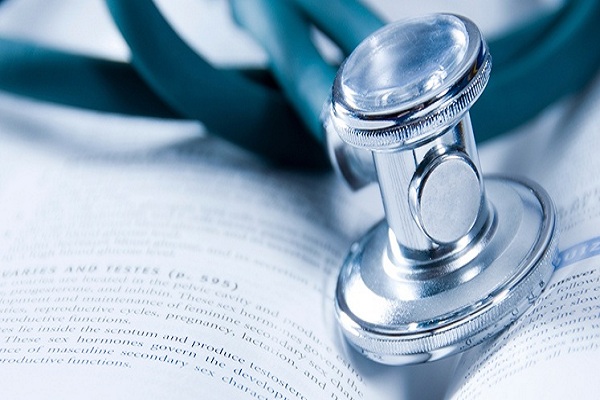 PROF VN RAJASEKHARAN PILLAI
Vice Chancellor, Indira Gandhi National Open University (IGNOU)
Established in 1991, the IGNOU School of Health Sciences has pioneered in developing competency-based programmes in various disciplines of health sciences. 
In conversation with eHEALTH, Prof VN Rajasekharan Pillai, Vice Chancellor, IGNOU provides an overview of the School and the courses it offers and shares his views on the role of technology in various phases of medical education.
HOW DID THE GENESIS OF THE IGNOU SCHOOL OF HEALTH SCIENCES TAKE PLACE? WHAT WERE IGNOUS OBJECTIVES AND VISION BEHIND STARTING THIS SCHOOL?
The School of Health Sciences was established in 1991 with an objective to augment education avenues for medical, nursing and paramedical personnel through distance education mode. The various functions of the School involve planning, developing and launching of Degree, Diploma and Certificate level programmes for health professionals. The School aimed at enhancing health related awareness by generating such courses for the general public and conducting research on health issues. The vision was to provide health awareness modules and also specialised training for continuing medical education for people working in the field. Further, The School looked at  making use of resources available, outside  the university system such as hospitals to provide training to students.
The School follows a  diversified approach with a three tier system involving medical colleges (programme  study centres), district hospitals (skill development centres), and work places of enrolled doctors to provide training, while implementing medical programmes. Similarly, in the field of nursing, nursingcolleges, hospitals, community health  centres and work places of enrolled nurses provide hands-on training.
WHAT ARE THE MAJOR COURSES OFFERED BY THE  SCHOOL? HOW ARE THEY UNIQUE AND BENEFICIAL FOR THE STUDENTS, PARTICULARLY IN THE CURRENT SCENARIO?
The School offers various courses including post graduate programmes in medicine, graduate programmes in nursing and several paramedical programmes for people working in various hospitals and medical education institutions. The annual intake of students and structure of various courses are based on the facilities  available in the various institutions. We have full-fledged programmes like clinical cardiology being conducted in specialised hospitals. Students of these programmes study outside the  working hours, which can be termed as work-integrated or practise-integrated learning. After successful completion of the programme, the students are awarded a diploma.
In addition, we  have identified specific programmes like health awareness, public health and paramedical programmes in collaboration with certain public and private laboratories. We also conduct certain courses on dentistry and provide opportunities for  practising dentists to have post graduate training in specifi c areas of dental education through Dental Council of India approved institutions.
For all programmes, the University makes use of high quality selfinstructional material for  theoretical aspects and conducts classes for covering the theory part, while the practical aspects are conducted in well-equipped medical institutions. In addition to the written material, we are also making use of multimedia material. We know that in many of the modern medical practices, multimedia technologies are very eff ectively utilised and computerassisted medical practices are very common in diagnosis and fi nding out  the optimum way of conducting various medical interventions.
A common feature of all activities conducted under the School of Health Sciences is improving the quality of services and capacity building of people. The school has also undertaken various research projects. For creating health awareness, we have created several modules on AIDS awareness, diabetes  awareness, and so on.
The management of hospitals has emerged as a major area, and we are planning a programme in hospital management, as well. Of  course, building of hospitals also comes under hospital management such as establishing, maintaining and the overall  management of hospitals. We are also looking at starting courses on clinical research and telemedicine.
HOW ARE THE VARIOUS COURSES STRUCTURED TO INCLUDE BOTH THEORETICAL AND PRACTICAL ASPECTS?
The practical and theoretical aspects in our courses are completely balanced as per the requirements of a course. The only diff erence is in the study time, as our students are also working professionals. Th e advantage of our courses is that  we provide specialised training to those who are working in this area this defi nitely has more conceptualised applications.
HOW ARE THE PROGRAMMES OFFERED BY THE SCHOOL OF HEALTH SCIENCES ALIGNED  WITH GOVERNMENT OF INDIAS GOALS? 
More than 70 percent of our programmes are sponsored by the Central Government and various  stategovernments. For instance, we have eff ective collaborations with the Department of AYUSH, MoHFW. We are also participating in Delhi Governments school health programme.
WHERE AND HOW HAVE YOU IMPLEMENTED TECHNOLOGY IN THE COURSES AND HOW HAS IT BENEFITTED THE TEACHINGLEARNING PROCESS OF THE COURSES?
Technology, particularly the multimedia technologies play a great role in enhancing the quality of services  offered in healthcare. A healthcare professional must be aware of the new technologies, which will add quality  to the services he offers and facilitate other activities in the medical sector. A technology augmented medical education  service can enhance  the quality of deliveryand improve data documentation both in  the printed as well as electronic format. Since its very difficult for practising doctors and physicians to go for full time  programmes, therefore for continuing medical education and enhancing the  quality of services, technology-enabled education programmes are very important.
A common feature of all activities conducted under the School of Health Sciences is improving the quality of services and capacity building of people. More than 70 percent of our programmes are sponsored by the Central Government and various state governments.
WHAT ARE THE CURRENT COLLABORATIONS FOR THE COURSES THAT IGNOU OFFERS UNDER THE SCHOOL OF HEALTH SCIENCES AND WHAT KIND OF COLLABORATIONS ARE YOU LOOKING FOR IN THE FUTURE? 
The School of Health Sciences is collaborating with various national and international organisations such as World Health Organisation (WHO), United Nations International Childrens Emergency Fund (UNICEF), Ministry of Health & Family  Welfare (MoHFW), National Board of Examinations (NBE), Dental Council of India (DCI), ACTS Ministries, Association of  Rural Surgeons of India, Academy of Hospital Administration (AHA), Indian Council of Medical Research, and so on.
WHAT IS YOUR VISION FOR THE SCHOOL OF HEALTH SCIENCES AND PLANS FOR FUTURE EXPANSION MATCHING TO THE GLOBAL TREND? WHICH ARE THE NEW COURSES THAT YOU WANT TO INTRODUCE IN FUTURE? WHAT IS YOUR MESSAGE FOR THE INDIAN  ACADEMIA AND STUDENTS FOR PROFESSIONAL TRAINING?
Health is one of the most important aspects for a developing nation like  India. There is a huge gap here between the required and available number of healthcare professionals and therefore, there is a need to think of innovative ways of providing trained personnel in  this area. The commercial education system takes care of training the fi rst degree medical doctors and nurses.  After acquiring the first degree these doctors and nurses want to further get trained. Effective collaborations between technology oriented institutions and conventional educational institutions can provide excellent opportunities in this regard.
Technology augmentation is a characteristic of IGNOU, which is combined with state-of-the-art facilities of a conventional hospital in the courses  off ered by us.
As of today, technology has penetrated into almost all medical  interventions. Technologies such as telemedicine  allow doctors sitting at far off place to watch a surgery/procedure or provide   counselling. Such technological capabilities should be utilised for getting further experience and share medical expertise. Medical informatics is another area, which the school is focussing on owing to the immense opportunities it off ers. A technological/ICT storage  enhanced by medical informatics can enhance quality and refi ne the existing curriculum and methods.

Follow and connect with us on Facebook, Twitter, LinkedIn, Elets video