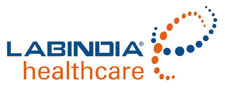 COMPANY NAME: LABINDIA HEALTHCARE PVT LTD
Corporate Headquarters
11th Floor, Best Sky Tower, F-5, Netaji Subhash Place, Pitampura
New Delhi-110034, India Tel: +91-11-40077700 Fax: +91-11-40077799
Toll Free No.: 1 800 102 6722
Email: healthcare@labindia.com
Web: www.labindiahealthcare.com

COMPANY PROFILE
Labindia was founded in 1981 and promoted by a group of committed and visionary technocrats, engineers and professionals. The founders have grown Labindia into successful sales, marketing, service and support organisation that is recognized all over India as a key supplier of products for healthcare solutions in advance wound management, critical care, diagnostics, medical imaging, sleep sciences, rural pharmacy and molecular breast imaging. The company has expanded sales, support and service activities covering life sciences, biotechnology, medical, hospital and diagnostics, manufacturing and software testing markets. The company has a team of over 600 professionals committed to our values and working to serve customers.
PRODUCTS/SOLUTIONS
Wound Management
With the aim of bringing radical reforms in the way difficult and non-healing wounds are treated in India, Labindia Healthcare brings Negative Pressure Wound Therapy, V.A.C. ®, to India as a part of their tie up with KCI, USA. VAC Therapy is a new healing therapy designed to help fast and effective healing of ulcers, burns, chronic, traumatic, acute and dehisced wounds.
Diagnostics
Labindia healthcare introduces the range of diagnostic products which will cater to the needs of stand-alone and hospital-based pathology labs and clinical research labs. The product range includes Biochemistry (Automated and Semi automated), Hematology and Electrolyte analysers along with a wide range of reagents to choose for these analysers.
Medical Imaging
Labindia healthcare brings a range of premium Colour Dopplers and Black and White Ultrasound in both portable and trolley based models reassuring high productivity and accuracy.
Critical Care
To cater to the increasing demand of different categories of Anaesthesia workstations, Labindia Healthcare has tied up with Heyer Medical, Germany to offer different models in addition to our range of Anesthesia workstations.
Sleep Sciences
Labindia in collabration with International Institute of Sleep Sciences (IISS) offers state of the art diagnostic facility to cover full spectrum of the sleep disorders through its sleep lab, choronobiology lab with a QEEG and neuro feedback lab to provide patients with all services under one roof.
Rural Pharmacy
The lack of qualified doctors and the incidents of spurious medicines spurred Labindia Healthcare to start a chain of rural pharmacies along with medical centre as a part of its Corporate Social Responsibility.
Pilot project started with 13 Pharmacy centers in Sonepat district, Haryana providing genuine and affordable medicines under the guidance of qualified doctors.
Molecular Breast Imaging (MBI)
Labindia Healthcare brings latest in molecular breast imaging, BSGI to India as a part of their tie-up with Dilon Technologies, USA.
USP: Driven by enthusiasm for work that benefits healthcare

Follow and connect with us on Facebook, Twitter, LinkedIn, Elets video