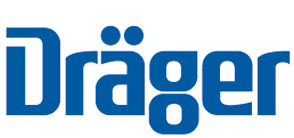 Dr¤ger is an international leader in the field of medical and safety technology. The company was founded in L¼beck, Germany, in 1889. Over the past five generations, Dr¤ger has evolved into a publicly traded, worldwide group. The companys long-term success is based on customer intimacy, professional employees, continuous innovation and a commitment to outstanding quality.
Dr¤ger products protect, support and save lives in clinical applications, industry, mining or fire and emergency services.
Dr¤ger has about 11,000 employees worldwide and is currently present in more than 190 countries. The company has sales and service subsidiaries in over 40 countries. Its development and production facilities are based in Germany, Great Britain, Sweden, the Netherlands, South Africa, the USA and China.
Dr¤ger Medical India Pvt Ltd (DMIPL) is established in 2006 as a fully owned subsidiary of Dr¤ger Medical AG & Co KGaA. It is committed to better the past performance. Dr¤ger Medical products are distributed in India since last 25 years, through regional and national distributors.
DMIPL is the leading acute point of care (APOC) solutions company in India, realising Dr¤ger Medicals global position as a leading supplier of healthcare technology. DMIPL has a national network and presence. The company is a part of a group of world-wide subsidiaries covered under common ISO 9001 and ISO 13485 certification. This ensures that the company follows international best practices maintaining highest quality in pre sales to after sales and life cycle support for the customers.
PRODUCTS/SOLUTIONS
Gas Management Systems: Medical Air Plant, Medical Vacuum Plant, Gas Control Station, Terminal Units, Area Control Unit.
Architectural Systems and Lights: Sola family, Polaris® Agila/Movita/Forta, Ponta Supply Beams, Gemina® Duo
Monitoring & IT Solutions: Vista 120, Infinity® M300, Infinity® Vista series, Infinity® Delta, Infinity® Kappa, Infinity® Omega series, Infinity® Gateway, Infinity® Symphony, Innovian® Solution Suite
Anaesthesia Workstation: Fabius® family, Primus®, Zeus® Infinity® Empowered
Respiratory Care: Carina®, Savina, Savina® 300, Evita® family, Babylog® 8000 plus, Babylog® VN500, Oxylog® family
Neonatal Care: BabyTherm, Resuscitaire®,Isolette® series, Caleo®, JM 103
Clinical Consumables & Accessories, Dr¤ger Services
TARGET VERTICALS
The safety division offers customers consultancy, products and services for an integrated hazard management, especially for personal and facility protection. The current portfolio comprises stationary and mobile gas detection systems, respiratory protection equipment, fire training systems, professional diving equipment as well as alcohol and drug detection units. The current product range of the medical division includes anesthesia workstations, ventilators for emergency, critical and home care as well as warming therapy for premature infants. Patient monitoring, IT solutions, accessories and consumables, ceiling supply units, light systems and central supply systems for medical gases complete the portfolio.
USP: Technology for Life


Follow and connect with us on Facebook, Twitter, LinkedIn, Elets video