Delight, The Electronic Public Toilet
Eram Scientific Solutions Pvt Ltd
Highlights
Several CSR funds have been invoked through this initiative

The project also ensures sustainability, income generation, and employment generation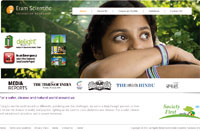 Delight is positioned as the ultimate solution for providing state-of-the art public sanitation infrastructure. Delight is the need of the hour to ensure public toilets across the country are maintained hygienically, with the minimum of manual intervention, and substantial energy and water savings as well.
The e-toilet works on total auto mode. The insertion of a coin opens the door for the user, switches on the light – thus saving energy – and even directs the user with audio commands. The e-toilet is the result of a convergence of electronics, web and mobile technologies, featuring automated door opening, power flushing, automatic closet washing and sterilisation, and automatic platform cleaning mechanism, all backed by SMS alerts to inform the control room about the status of water tank and bio gas plant in the event of any errors or failures through which the downtime can be minimised.
The solid and liquid wastes are treated scientifically. A bio-membrane reactor is used to treat solid wastes and the water used is purified for reuse. The objective behind undertaking this project is to bring about a paradigm shift in the deplorable sanitation situation in the urban public sanitation front.
Website: www.eramscientific.net
---


LIFELINE SUITE- a revolution in Healthcare Management ERP
Manorama Info solutions Pvt Ltd
Highlights
Comprehensive and integrated ERP with 40 modules in built for Hospital Management Solution

Remote Electronic Medical Record with live video conferencing, works on portable devices too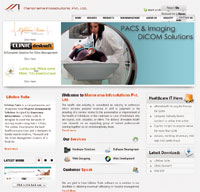 Lifeline Suite" is an integrated new generation hospital management ERP solution especially designed for the health care industry, which converges latest technology with hospital administration to efficiently manage medium to large multi specialty hospitals and covers a wide range of hospital administration and management processes.
It comes preloaded with all health care industry disease and procedure classification systems namely HL7 for India, ICD 10 Cs, EMR, HIPPA for India, CPT, PMS, PACS etc. It was also developed keeping in mind the environmental challenges we face today and has the capacity to turn the entire hospital management and functions paperless.
The project was started to converge latest technology with hospital administration to efficiently manage medium to large multi specialty hospitals and cover a wide range of hospital administration and management processes.
Website: www.manoramahealthcare.com
---

Apollo Clinical Excellence Forum: ACE Forum
Apollo Hospitals Group, India
Highlights
More than 10,000 content view hits

More than 25,000 activities in 6 months

20 specialty groups formed

46 publications recieved and 25 recognised with cash awards ranging from ` 10,000 to `40,000
In order to further Apollo Hospitals Group commitment to Clinical Excellence, a need was felt that the entire group of consultants should be networked on a single platform. ACE Forum is an interactive forum and a major initiative for 4000 consultants across the group to share new ideas on medical innovations, clinical best practices, research ideas, second opinion, and information on upcoming events, accolades and achievements.
The forum is accessible through a user name and password. Provision was created of an SMS /email being automatically sent to all the consultants whenever a subject matter entry is made into the site. In order to network all the consultant across Apollo group of Hospitals. Create a common platform for consultants to share and enhance their clinical knowledge.
The forum sends bulk email to specialty groups as consultants play a vital role in improving clinical governance. Forum provides a platform to all consultants to provide inputs on medical innovation to improve governance. Crucial and important information has been disseminated to all the consultants with the click.
Website: www.apollohospitals.com
---

GO YOUNG
Aircel
Highlights
Positive Feedbacks from employees to Aircel Management

Reduced Health Cost to company

Decreased Absenteeism
Aircel Go young is an initiative to create an ecosystem around workplace which focuses on health, fitness and socio-psycho well being of the work force. The initiative intends to inculcate a sense of responsibility toward physical, mental and social health to be better professionals and human beings.
This increases productivity and positivity within the organization and hence forth in the society. India is a country with the maximum share of young population in the world. Majority of these are in productive age and are contributing to the growth of the nation. The stress and pressure on the work force is more in the current age than in the past and sedentary and abusive lifestyle will make the entire productive generation rustic in times to come. It is important and imperative to inculcate a culture of health, fitness and wellbeing among workplaces to make a positive difference in the society in future.
The primary objective was to create a culture of well being in the organization creating a positive engagement within the employees towards their work and life in unison.
Website: www.aircel.co.in

Follow and connect with us on Facebook, Twitter, LinkedIn, Elets video