Forensic lab with latest technology to come up near Pune
The Union ministry of home affair's (MHA) directorate of forensic science (DFS) has set the ball rolling for the establishment of a hi-tech Central Forensic Science Laboratory (CFSL) on a 25-acre campus at Wadgaon Maval, about 25 kms from Pune, along the Pune-Mumbai highway, media reports.

Apart from the forensic lab, the campus would house the Government Examiner of Questioned Documents (GEQD) unit, which plays a pivotal role in the unravelling of high-profile white collar crimes like hawala transactions and fake stamp papers besides in identification of handwritings on secret documents etc.
The existing GEQDs have played a key role in the scrutiny of the fake stamp papers in the multi-crore rupee Abdul Kareem Telgi scam.
The Central Forensic Science Laboratory and Government Examiner of Questioned Documents near Pune will be a major boost to investigation of criminal cases referred from Maharashtra and neighbouring states as well as cases referred by the central agencies, informed Shri R M Tripathi, Senior Scientific Officer, Directorate of Forensic Science.
Under the 11th Five Year Plan, the Union ministry of home affair's has made a provision of INR 200 crore for the directorate of forensic science  to implement as many as 26 projects aimed at modernisation of forensic science applications across the country. According to sources consolidated funds worth INR42.60 crore have been set aside for the Central Forensic Science Laboratory and Government Examiner of Questioned Documents near Pune and similar facilities in Bhopal and Guwahati, informed sources.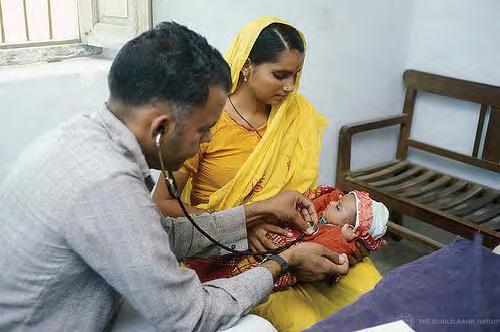 Common treatment protocol for the countrymen

Th e health ministry has planned to standardise common set of protocols for treatment across the country. For this the ministry has set up an expert panel to draft a set of norms for unifi ed treatment standards expected to be implemented in next three to four months and in hospitals and healthcare service centres in one-two years.
This move comes aft er the controversy on some of the health insurance fi rms declared of withdrawing the cashless payment facility for treatment at hundreds of hospitals, alleging that they were over-charging customers who had health insurance policies and leading to huge losses for the insurers.
The move towards standardisation follows the recent passage of the Clinical Establishment Act, which calls for common standards to be maintained by healthcare facilities. Currently, there are no standard methods of treating ailments or providing standard infrastructure facilities during hospitalisation.
In the process the ministry is in talks with various state authorities for implementing common standards of treatment at hospitals across the nation. Th e Act will seek to provide uniformity in healthcare delivery, said Dinesh Trivedi, minister of state for health and family welfare.
It will start with a review of the existing system of clinical establishments, which include hospitals, nursing homes, maternity homes. It would include regulation of professional services and accreditation of healthcare infrastructure to ensure universal access to equitable, aff ordable and quality healthcare thats responsive and accountable to patients.
In the US, accreditation of health services is an established practice and financial resources are allotted to health institutions on the basis of accreditation provided with a standardise star rating.

Follow and connect with us on Facebook, Twitter, LinkedIn, Elets video