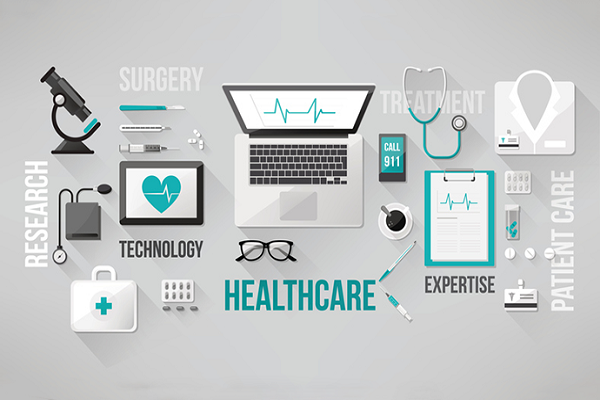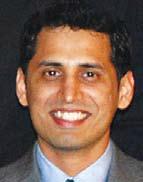 Anurag Dubey
Industry Manager, Health IT and Healthcare Delivery
Practice South Asia and Middle East Frost & Sullivan


Healthcare services are making use of the fast-growing mobile market to reach out to consumers in the remotest areas and to empower them with information and connectivity for better use of services.
Day-to-day technological changes are strengthening healthcare delivery services. Some of the key examples could be keyhole surgeries, robotic surgeries, remote consultation, point-of-care diagnostics, and dissemination of information through various media like Internet, mobile, television etc. With the evolution of new healthcare delivery formats, customers have the benefit of being informed about various disease conditions in time, saving time and treatment costs, have improved accessibility, and choice of service providers.
The Mobile Way


Mobiles have been one of the breakthrough technologies with fast-paced growth in terms of adaptation and usage. In developing countries like India, mobile technologies have impacted the consumers in a big way, by empowering them with being connected on the move and extending the reach to remotest locations. India is currently the second largest in terms of mobile subscribers after China. The mobile subscriber base in India is expected to grow from 354 million in 2009 to 815.3 million by 2015, at a Compound Annual Growth Rate (CAGR) of 17.7 percent. The major factors for this growth are affordability, competition and utility.
Mobile penetration in urban areas has reached nearly 60 percent, whereas in rural areas it is less than 10 percent, indicating its future potential. Telecom operators are focusing on connecting rural areas and fueling mobile technology adoption by providing attractive and affordable tariff plans for these consumers. Using mobile communication technology to provide healthcare services or health information is one of the newest tools of healthcare delivery – termed as Mobile Health or mHealth.
The mHealth potential unleashed

Healthcare services are making use of this fast-growing mobile market to reach out to consumers in the remotest areas and to empower them with information and connectivity for better use of healthcare services.
In India, various companies have already started pilot programs of mHealth. Some of the key potential areas of application of mHealth advantage are:
 Disease surveillance and tracking

 Remote data collection and patient monitoring

 Education and awareness

 Healthcare worker training
Disease Surveillance and Tracking

The Ministry of Health and Family Welfare, Government of India, has designed various National Programs for some of the key disease areas. This has been done to keep a close watch over outbreaks and spread of communicable diseases and create awareness about prevention of such diseases.
Often the outbreaks of communicable diseases happen in clusters spread across different areas. It is essential to get the information of such outbreaks on time, in order to contain and prevent them from taking the shape of an epidemic. Use of mHealth applications in such situations could help timely capture and sharing of disease incidence information to prevent further outbreaks. For example, in Andhra Pradesh, incidents of Japanese encephalitis were tracked and reported using mHealth applications, which helped the Government take informed decisions of prioritising areas for vaccination.
Remote Data Collection and Patient Monitoring

Collection of information related to various healthcare programs is essential to understand their effectiveness, challenges and monitor the outcomes. The use of mHealth applications for this data collection is more effective and enables real-time decision-making than the usual paper-based system. This can lead to changes in policies and programs, where needed, to make them more effective and efficient with proper allocation of resources. For example, a Personal Digital Assistant (PDA)-based system was developed to support Auxiliary Nursing Midwife (ANM) to help them organise house visits to collect health data and initiate utilization of available health services by the population.
Similarly, mHealth applications have been useful in remote patient monitoring to help healthcare professionals keep track of health statistics of patients in remote locations. For example, mHealth applications have been developed that allow patients in remote locations to record their health statistics and share with their consultants. Recently developed applications will enable remote health workers to send text and images for diagnosis, and treatment recommendations via mobile phones.
Education and Awareness

mHealth applications are being widely used to disseminate information about various disease conditions, their prevention and cure. The most common form being used is the Short Message Service (SMS). These are highly effective for the remotest locations, where the availability of health workers and health facilities is poor. It helps the population staying in such locales to become aware and stay updated about various diseases conditions. It helps them take informed decisions about maintaining health. Amongst other technologies, SMS has provided cost-effectiveness, better outreach and ease-of-use. It has been used most effectively to educate the population about AIDS, maternal and child health, reproductive health, etc.
mHealth applications have been useful in remote patient monitoring to help healthcare professionals keep track of health statistics of patients in remote locations.

Healthcare Worker Training

The problem of availability of healthcare professionals/workers at the grassroots level has always been a major challenge for the healthcare system. In order to fill this void, an initiative to educate and train the local health workers was taken up. For example, under the National Rural Health Mission, the mandate for an Accredited Social Health Activist (ASHA) in each village was formed. Health workers need to be educated and trained about various health topics in order to take informed clinical decisions. Use of mobile technologies to train them and keep them connected in the healthcare network empowers them to perform effectively and efficiently.
Next Steps


To reap the maximum benefit from mHealth, all the stakeholders, namely, governments, private healthcare providers, technology providers and NGOs, need to team up to set some standards, share experiences and best practices from pilot projects undertaken in most developing countries.
With the 3G network in place, some of the issues related to data and image transfer in case of remote treatment and diagnosis will be addressed. Some of the key takeaways as the next steps towards mHealth initiatives would be as follows:
Population behavior change needs to be focused towards adoption of mHealth applications in rural areas

Telecom operators would need to address the problem of unreliable and weak mobile network services in remote/rural areas

Need to address the limitations of mobile phones with reference to connectivity with various medical devices, data transfer, data security, data interpretation and the scalability of operations

The training of users at the grassroots for using mHealth applications has to be effective for best results

Other issues also exist related to language, bandwidth, logistics, compatibility, ease-of-use, etc

A framework or infrastructure needs to be designed to manage and uate such programs in order to improve their efficiency, effectiveness, scalability, and sustainability
Impact of mHealth – Benefits Achieved Globally

With the mHealth initiatives undertaken across developing and developed countries, the outcomes have proved that there are many benefits of using mobile applications to provide healthcare services and information. It has been proved that mHealth applications ensure efficiency and effectiveness in the healthcare services and information delivery. Some of the key benefits achieved from the outcomes of various projects globally are:
Helpline services and information SMS about health conditions improved awareness and resulted in higher subscriptions and usage of helpline numbers.

The use of handheld devices for data collection resulted in effective disease tracking and disease management

Cost savings were reported in disease surveillance programs due to reduced paper usage for periodic collection of information

SMS reminders about treatment regime, medication dosage, and appointments at a health center resulted in improved attendance and effective treatment outcomes
Key Projects Undertaken So Far:

The Acute Encephalitis Syndrome Surveillance Information System (AESSIMS), Andhra Pradesh: project was an effective example of disease and epidemic outbreak tracking.
Handhelds for Health: is an initiative to collect information for Disease Surveillance and Public Health Programs.
Tamil Nadu Health Watch: was launched to track disease incidence in four districts in Tamil Nadu as a plan under post-tsunami relief efforts.
Media Lab Asia Community Accessible and Sustainable Health System (Ca:sh) project was aimed at improving maternal and child health. It involved collection of medical and demographic data using Compaq iPAQs in Ballabhgarh, Faridabad District, Haryana, India.
Freedom HIV / AIDS project: Mobile Care, Support and Treatment Manager (MCST) – Freedom HIV / AIDS project is the largest social initiative that used mobile phone applications and tools to create awareness about HIV / AIDS to under-privileged communities. Under this project the MCST was developed to address the health needs of people with HIV / AIDS.
Ericsson and Apollo Telemedicine Networking Foundation (ATNF) agreed to work together with the initiative of delivering telemedicine over WCDMA / HSPA (Wideband Code Division Multiple Access / High Speed Packet Access) technology.
TeleDoc – Jiva Healthcare Project: was a pilot project launched in 15 villages of Haryana, which focused on providing remote consultation and prescription services through handheld devices provided to health workers.
A Mumbai-based medical equipment company, Maestros Mediline Systems, along with Vodafone, rolled out an ECG application for BlackBerry handsets, which will help remote monitoring of patients.
Nokia piloted health radar in collaboration with Manipal University in the state of Karnataka. This project was designed for disease tracking by enabling near real-time information access.

Follow and connect with us on Facebook, Twitter, LinkedIn, Elets video