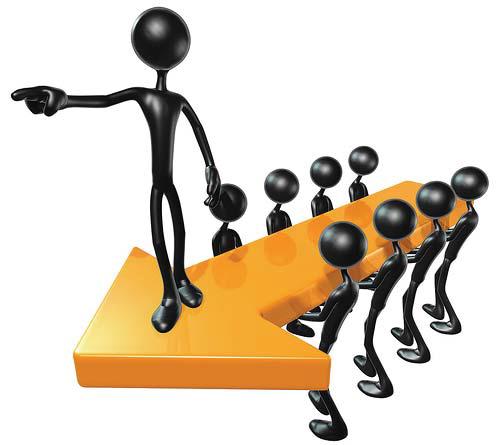 The healthcare industry in India has grown by leaps and bounds over the pastfew decades and is now worth an estimated INR 2 lakh crores. With a blend ofpublic and private facilities, healthcare in India is seeing a surge of world-classtechnologies making it one of the best healthcare industries in the world.
In this special feature, eHEALTH provides a glimpse of the jouneys of thestalwarts, who through their contributions have taken Indian healthcare togreater heights. The feature shares experiences and visions of these leadersand how they have inspired others to achieve the best for the Indian healthcareindustry.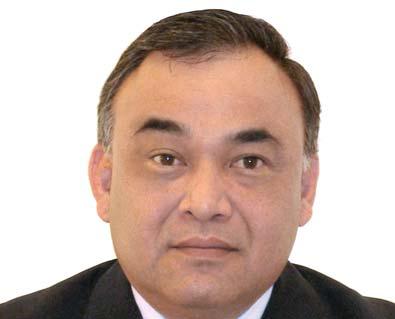 A Vijay Simha
Chief Operating Offi cer and Vice President
BPL Health Management Solutions Division
A Vijay Simha joined BPL in 2006 after completing hisassignment with Unisantis SA, head quartered at Geneva,Switzerland, as the CEO of Europe and North America.He was involved in the development of a very specialised
optical component used in focussing X-rays which hadapplications in the characterisation of materials and itsperformance.
A family of products was also developed using thetechnology to perform non-destructive testing ofaerostructures and civil structures, in the process controlof materials, elemental analysis of materials as well aslow dose medical imaging.
At BPL, the effort, the Health Management SolutionsDivision has focussed on are technologies and servicesthat address the needs of the frontline and primaryhealthcare practitioners, point of care diagnostic devicesand specifi c customised solutions for primary care. Itsassociation with Welch Allyn USA complemented its rangeof specifi c diagnostic tools that enhance the effectivenessof diagnosis and treatment at the point of care.
As a company, BPL strongly advocates the need toimplement effective screening of the population in orderto reduce the morbidity and mortality which contributesto a much better quality of life. The spin off is also reducedcost of treatment and higher productivity of the nation.This can be achieved if the masses were provided withaccessibility of these screening services, penetration ofthe primary healthcare infrastructure into the interiorsand compliance to therapy, apart from awareness andeducation.
Being a stakeholder within this space, the businessesshould be committed to providing a dependable supportsystem to both the public health system and privatepractitioners so that they could carry on their missionwithout interruption as this costs lives, increasedsuffering and wasted money.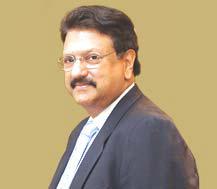 Ajay G Piramal
Chairman,Piramal Group
Ajay G Piramal is the key personbehind Piramals success in thehealthcare space in India.
Ajay G Piramal, the Chairman of Piramal Group,holds a Master in Management Studies from JamnalalBajaj Institute of Management Studies, University ofBombay and has done Advanced Management Programmefrom the Harvard Business School in 1992.
Mr Piramals vision is to make his group themost admired one, in the eyes of all its stakeholdersincluding the customers, shareholders, employees,and the society.
Piramal Healthcare, a leading healthcare company,has had a growth record of 29 percent CAGR since1988. Pharma Solutions, a division of Piramal Healthcare, isone of the worlds leading pharmaceutical manufacturingcompanies offering a unique full life cycle partnershipand drug development services to small/virtual andbig pharma companies. Piramal has also forayed intothe life sciences segment recently and Piramal LifeSciences has a state-of-the-art R&D laboratory in Mumbaiwith over 300 scientists engaged in various drug discoveryprocesses. The Piramal Group has a strong presencein the diagnostics market as well and owns Indiaslargest chain of clinical diagnostic centres.
Ajay G Piramal, one of Indias most dynamicbusiness visionaries, has spearheaded the growth ofthis group and been the key person behindPiramals success in the healthcare spacein India.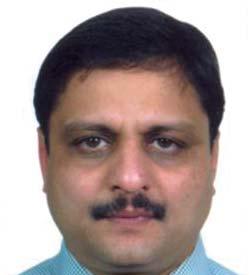 Ajay Pitre
Managing Director
Sushrut-Adler Group
Ajays experience makes himbelieve that India has aphenomenal potential to be aglobal base for medicaldevice innovations.
Ajay Pitre, the Managing Director of Sushrut-AdlerGroup, has played an instrumental role in the growthand development of the indigenous medical equipmentindustry for over two decades now. Sushrut Group has apresence throughout India with a network of more than140 distributors. Apart from India, the Group operates in28 other countries.
Ajays experience in the Indian medical devicemarket makes him believe that India has a phenomenalpotential to be a global base for medical deviceinnovations. Acknowledging his contribution to theIndian orthopaedic industry, he was honoured with theCertifi cate of Excellence by the Indian orthopaedicassociation in 2003.
Ajay is a member of the FICCI Medical Device Forumand Vice President of the CII MLED. He is also a memberof the core committee advising the government on theformation and implementation of the Medical DevicesRegulation standards in India
Ajays expertise and dedication are probably themost important reasons for the leadership position theSushrut-Adler group enjoys in the Indian market today,a fact that has been confi rmed externally through asurvey by Datamonitor (a Reuters Group Company), aninternational rating agency in 2002. All this has beenpossible under the able leadership of Mr. Pitre.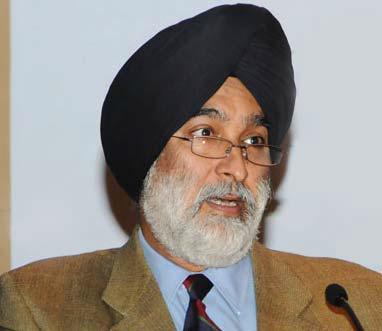 Analjit Singh
Founder & Chairman
Max India Ltd.
Analjit Singh has spearheadedthe sustained growth and successof the Max India Group
Analjit Singh has spearheaded the sustained growthand success of the Max India Group that includesMax Healthcare Institute Ltd—one of the leadingchain of hospitals in India. Max Healhcare comprisesof over 800 beds and 8 hospitals in Delhi,1500 physicians and 3000 support staff. With state-of-the artinfrastructure and 225 ICU beds Max ranks among thebest hospitals in the country.
Anajits dream to bring service excellence to thecountry made him plunge into the hospitals and lifeinsurance industries and he has excelled in these fi elds.An alumnus of Doon School, Dehradun;Shriram College of Commerce, University of Delhi; Schoolof Management and the Graduate School of Management,Boston University, Boston, USA, Analjit is a self-madeentrepreneur and one of Indias leading business persons.In addition to the Max Hospitals, Max Group includesMax Bupa, a health insurance company and MaxNeeman, a clinical research organisation; in thehealthcare space.
Under the dynamic leadership of Analjit, MaxHealthcare envisions to deliver world-class healthcarewith a service focus by creating an institution committedto the highest standards of medical & service excellence,patient care, scientific knowledge and medicaleducation. The company aims to create unparalleledstandards of medical and service outcome.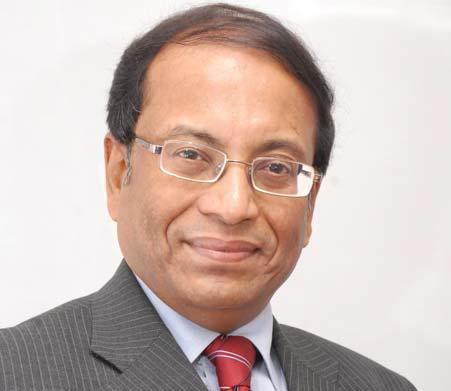 Anjan Bose
Senior Director & Business Head Indian Sub Continent
Philips Healthcare
Anjan through his expertise hasbrought the latest and bestmedical technologies tothe country.
An Electronics and Electrical Communication Engineerfrom Indian Institute of Technology, Anjan Bose beganhis career as a Service Engineer at Philips Medical almostthree decades back.
Throughout his journey, he has been actively involvedin shaping Philips Healthcares stand in the Indian subcontinent and has been involved in several importantfunctions within the healthcare industry.
During his career with Philips, Anjan has alsoworked in Europe as a Regional Manager and at PhilipsHeadquarters in Holland. Apart from Philips, Anjan hasalso worked with Hewlett Packard Medical in South Asiaand Emerging Markets in Asia.
A Council Member of the European Business Group,Anjan, in the past, has also been the Chairman of theMedical Equipment Forum of Federation of IndianChambers of Commerce and Industry (FICCI) and theCo-Chairman of its Health Services Committee.
As a part of one of the leading medical equipmentvendors in the world, Anjan through his expertise hasbrought the latest and best medical technologies to thecountry. He has played a key role in shaping the medicaltechnology of the Indian healthcare industry.
Anjan Bose has the overall responsibility for leadingthe entire operations in this region and to ensure themarket leadership, signifi cant growth and customerdelight for all the Medical Systems businesses.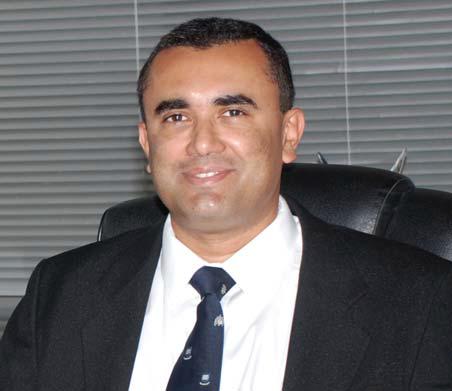 Dr. Arjun Kalyanpur
CEO
Teleradiology Solutions
Dr. Arjun Kalyanpur, the pioneer of teleradiologyin India, completed his medical education at Indiaspremier medical school AIIMS, New Delhi followed bypostgraduation in Diagnostic Radiology leading to theMD degree, also at the AIIMS. In 1992, Dr Kalyanpurmoved to the US where he obtained fellowship trainingin Body Imaging at the Cornell University Medical Centerin New York and in Neuroradiology at the Yale UniversitySchool of Medicine, New Haven, Connecticut and alsobecame certifi ed by the American Board of Radiology.Dr Kalyanpur then worked on the Clinical Faculty of YaleUniversity before returning to India in 1999.
In 2002, he set up Teleradiology Solutions, a one-ofits-kind health care IT company that today providesteleradiologic interpretations to over 100 hospitals inthe US, Singapore, Europe and now in remote areasof India. Teleradiology Solutions (US) is accreditedby the US Joint Commission for Accreditation ofHealthcare Organizations. It is also the fi rst organizationoutside Singapore to be accredited by the Ministry ofHealth, Singapore. Through its Telerad Foundation itprovides high quality telediagnostics to remote partsof India. Through its teaching website www.radguru.net, it provides a valuable online teaching resource toradiologists globally. A state-of-the-art training center,Radgurukul has been created to deliver regular updates toradiologists and technologists in the form of conferences,with international videopresence. Its technology division,Teleradtech has developed a cutting edge radiologyworkfl ow platform RadSPA. This has been made possiblein part by the drive and initiative of Teleradiologys CEO,Dr Kalyanpur. Dr Kalyanpur has been featured several years in succession in Whos ho in the World and WhosWho in Medicine. He has also been featured on, amongother places, ABC, NBC, CBS, the New York Times and theNew England Journal of Medicine as the path breakingpioneer of teleradiology services in Asia.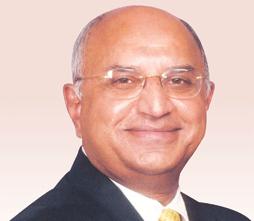 Brig. (Hony. ) Dr. Arvind Lal
Chairman and Managing Director
Dr. Lal PathLabs Pvt. Ltd.
Brig. (Hony.) Dr. Arvind Lalis the Chairman andManaging Director of Dr. Lal PathLabs, which is oneof the best pathology laboratory chains in India. Takingover Dr. Lal PathLabs in 1977, Dr. Arvind Lal broughtabout complete modernisation of the laboratorieskeeping in mind the emerging global trends inlaboratory medicine. He is recognised as a pioneer inbringing laboratory services in India at par with thewestern world.
In July 2009, Dr Lal was accorded with the honoraryrank of Brigadier in the Armed Forces Medical Servicesby the Honble President of India. In the same year,Dr. Arvind Lal was also conferred with the prestigiousPadma Shri award recognising his excellent work inbringing up laboratory medicine in the Indian healthcaresector. In addition, Dr. Lal has won several awards andhonours including the Delhi Ratna award; IndiraGandhi Solidarity award; and International BusinessCouncil award, among others. In 2001, Dr Arvind Lal wasappointed as the Honorary Physician to the President ofIndia.
Dr. Arvind Lal has taken Dr. Lal PathLabs to greaterheights making it one of the most reputed laboratoriesin Asia with the highest number of accreditations (eight)from the National Accreditation Board for Testingand Calibration Laboratories. The laboratory is alsointernationally recognised in the form of accreditationfrom the College of American Pathologists (CAP – USA).The lab currently tests more than 12,000 patients a day inits 60 labs all over India.
Dr. Lal is credited with introducing several news tests,instruments and technologies, and ICT implementationin laboratory medicine. The R&D unit under Dr. LalPathLabs is recognised by the Department of Scienceand Technology and thus provides highly specializedtests at low cost to the weaker sections of the society.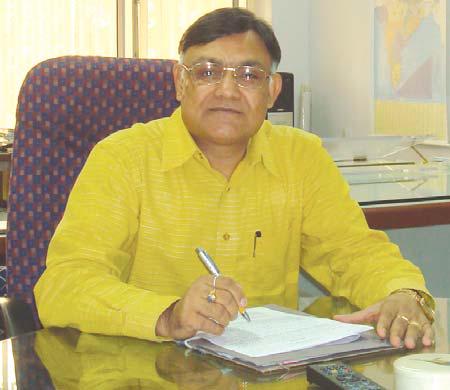 Dr. Ashok Kumar
Dy. Director General
Central Health Services (CHS), Govt. of India
Dr. Ashok Kumar has been a part of several programmes/initiatives including Global Smallpox Eradication; ICMRsresearch on Cholera; preventive and social medicineteaching at Institute of Medical Sciences, Varanasi andMAMC, New Delhi; research and teaching on Leprosy andits eradication, directing National Leprosy EradicationProgramme; research and teaching on LymphaticFilariasis and Intestinal Parasitic Infections; eradicationof Guinea Worm disease; National TB Control and MentalHealth; MCH/Reproductive & Child Health; Malaria and
Other Vector borne diseases control; health promotion &education; Public Health (Prevention of Food AdulterationAct); and Health Intelligence and Family of InternationalClassification (FIC – ICD, ICF & ICHI) related activitiesand consultancies at national & international levels sinceJanuary 2004.
He has won several awards that recognise hiswork in the health sector including WHO and GOIMeritorious Service Certifi cate for Global SmallPox Eradication; WHO Fellowship; Technical FocalPoint for SAARC TB Control in India; Led HighLevel Indian Delegation to the First World Congresson Maternal Mortality, Marakesh, Morroco; ThePresident Carter (USA) Award for Guinea WormDisease Eradication from India; Indian Association ofEpidemiologists Honour Certifi cate for Guinea WormDisease Eradication from India, by Honble Ministerof Health & FW, Govt. Of India; Meritorious Service Award2002 for contributions towards leprosy eliminationby Honble Lt. Governor of Delhi; Dr B C Das GuptaOration Award, Indian Public Health Association;and Golden Jubilee Award, Indian Public HealthAssociation (IPHA).
He has more than 120 publications in various national/international journals and has contributed in more than300 conferences/seminars/symposia and workshops atnational and international levels.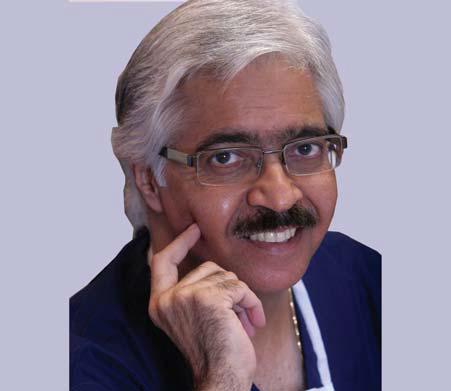 Dr. Ashok Seth
Chairman Cardiac Sciences
Escorts Heart Institute & Research Centre
Dr. Ashok Seth, an internationally renowned cardiologist,has contributed extensively to the growth, developmentand scientifi c progress of Cardiology especiallyInterventional Cardiology in India and across the world.Over the past 20 years he has pioneered numerousangioplasty techniques for India and Asia Pacifi c region.His pioneering efforts in angioplasty have won himrespect and accolades all across the world.
His efforts have created a unique respect for Indiaon the international sphere especially in the West. Forhis unique achievements and contributions he washonoured by the National award of PADMA SHRI by thePresident of India in 2003. Dr. Seth has performed one ofthe higest number of angiographies and angioplasties inthe world which is acknowledged by the LIMCA Bookof Records. Dr. Seth has the unique honor to be invited todemonstrate and teach complex angioplasty techniquesvia the satellite transmission from New Delhi to theTranscatheter Cardiovascular Therapeutics in 2003 &2007 Meeting in Washington DC (USA) and to EuroPCRin Paris in 2006 (from Bangkok) & in 2003 (from Chennai),which are the most important and biggest meetings ofInterventional Cardiologists across the World.
Dr. Seth has had the unique distinction to be electedon the Board of Governors of Society of CardiacAngiographies and Intervention (USA). This is a fi rstfor any cardiologist from Asia. Dr. Seth is setting up aFoundation in association with patients of heart disease(Prem Lata Foundation – Dil Se Dil) to further the causeof those suffering from heart disease. This foundationaims to prevention in of heart disease, patient education,activities to raise fund for poor patients and forumsand activities to decrease the cost of heart care in thiscountry. It also targets burning issues like awareness ofheart disease in women as well as valve disease in poorpatients in villages.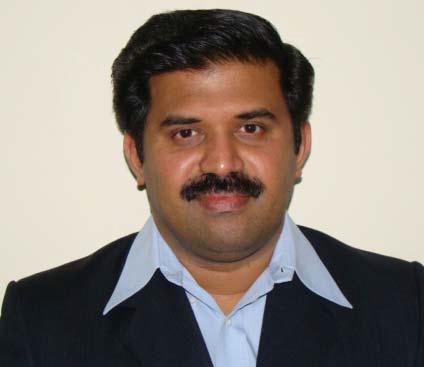 Babu A
Chief utive Offi cer, Aarogyasri Health Care Trust
Under Mr Babu As leadership the unique healthinsurance scheme Rajiv Aarogyasri Community HealthInsurance Scheme, transformed the health care scenarioin AndhraPradesh. He has established an online processfl ow for tracking patients from the point of screening inthe villages, reporting to hospitals, treatment, discharge,follow-up and fund management thus making the schemework on a paperless platform with accountability. Theother salient features of the scheme include universalcoverage, identifi ed packages, cashless diagnosticsand treatment, health camps, Aarogyamithras (Patientfacilitators), etc. The scheme is being run under aPublic-Private-Partnership that includes a private insurer,public and private hospitals, womens self-help groupsand the state government. There are strict protocolson the treatment, with 942 medical and surgicalpackages listed and the costs fi xed by the trusts panelof doctors. Since inception of the scheme 17,338 medicalcamps were held by the network hospitals in rural areasand 30.28 lakh patients were screened in these healthcamps. So far 9.36 lakh patients were treated as outpatientsand 6.68 lakh patients treated as in-patients in 350network hospitals under the scheme. 5.76 lakh patientsunderwent surgery / therapy and the amountpreauthorized for the same is Rs 1704.29 crores.
Babu A completed MSc (Agriculture) from IndianAgricultural Research Institute with specialization inAgricultural Extension and BSc (Agriculture) from Collegeof Agriculture, Vellayani, Trivandrum, Kerala AgriculturalUniversity. He has a vast experience, which includesbeing the Manager, National Bank for Agriculture &Rural Development, Bhopal; Indian Revenue Service;Assistant Commissioner (Customs & Central Excise);Assistant Collector, Guntur, Andhra Pradesh; IndianAdministrative Service; and Sub Collector, Madanapally,Chittoor, AP.
Follow and connect with us on