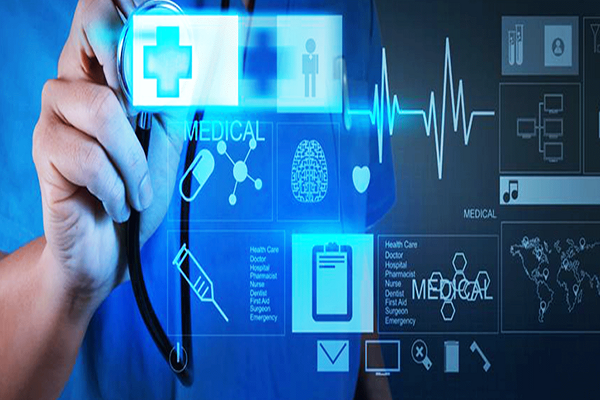 In response to strong public concern about wait times, Canada's First Ministers committed to providing evidence-based wait time benchmarks for cancer, cardiac care, diagnostic imaging, joint replacement and sight restoration (cataract surgery). Moving forward, public attention on these benchmarks will be heightened each year as they look to see how the health system in their respective province/territory is progressing.
Information is the lifeblood of Canada's healthcare system. Yet each year, most of the patient data generated from approximately one billion healthcare encounters in Canada is captured predominantly on paper. Over 100 million physician exams, half a billion lab and radiology tests, and 382 million prescriptions � almost all are handwritten; many of them are illegible. This critical information lies scattered and buried in the filing rooms of forty thousand doctors' offices, test centers, hospitals and clinics throughout the country. Fortunately, changes are afoot to modernize the Canadian healthcare system.

Canada's approach to healthcare delivery

Canada's healthcare system provides coverage to all Canadian citizens. It is publicly funded and administered on a provincial or territorial basis, within guidelines set by the federal government. Federal and provincial/territorial governments have shared accountability for healthcare delivery in Canada. Where Canada's federal government sets and administers national principles through legislation such as The Canada Health Act, the country's thirteen provincial/territorial governments plan, finance, manage, and uate health services for their respective areas.
The provinces/territories are responsible for more than 100 health authorities that coordinate care delivery over specific geographical areas. Within these health authorities, more than 900 hospitals manage care delivery. Approximately 400,000 healthcare professionals (60,000 physicians, 300,000 nurses and 26,000 pharmacists) deliver care through a variety of clinical settings.
Under the healthcare system, individual citizens are provided preventative care and medical treatments from primary care physicians as well as access to hospitals, dental surgery and additional medical services. All citizens qualify for health coverage regardless of medical history, personal income, or standard of living.
Public sector spending still accounts for more than two-thirds of the total spending on healthcare. However, private sector expenditures (eg. out-of-pocket spending by individuals, spending by commercial and not-for-profit health insurance plans) are growing at a higher rate compared to public sector expenditures.
Pressures on the system

However all is not well with the healthcare system of the country. Canada's healthcare system is coming under continual cost and demand pressures � in large part driven by the country's ageing population. By 2011, it is estimated that 1.3 million Canadians will be over the age of 80. Senior citizens will outnumber children in Canada in about a decade. The health status of the broadest demographic segment � the baby boomers � is declining as they age.
Clearly, these demographic shifts will continue to put pressure on the system � both in terms of levels of usage and costs. In 2005, Canada spent an estimated $142 billion on healthcare, or $4,411 per person. After inflation was taken into account, that was almost three times what was spent in 1975.
Despite increased expenditures on healthcare, concerns about growing wait times for major procedures has been a focal point for public debate and remains one of the Canadians' top concerns. In response to strong public concern about wait times, Canada's First Ministers committed to providing evidence-based wait time benchmarks for cancer, cardiac care, diagnostic imaging, joint replacement and sight restoration (cataract surgery). Moving forward, public attention on these benchmarks will be heightened each year as they look to see how the health system in their respective province/territory is progressing.
Another challenge in striving to deliver a consistent level of healthcare in Canada stems from the size of the country and the number of people who live outside urban centres. As the second largest country in the world in terms of land mass, and a population of only 31.6 million people, Canada's population density is among the lowest in the world. Consider Canada's three northern territories: Yukon Territory, the Northwest Territories and Nunavut together encompasses more than a third of Canada's territory (which makes them larger in area than most countries, including Mexico and India), but only have a population of just over 101,000 residents.
Spanning over two million square kilometres, Nunavut consists of 26 communities ranging in size from tiny Bathurst Inlet (population 25) to Iqaluit, the capital (population almost 6,000). Grise Fiord, the northernmost settlement, lies at 78 degrees North. None of these communities are accessible by road or rail; everything, from people to fuel to food, arrives by plane or sealift. Delivering healthcare services to remote centres such as those in Canada's north is proving particularly challenging.
Time for change upon us
A number of studies commissioned over the past five years by the federal government concluded that Canada urgently needs a foundation of proven information technologies to manage and exchange healthcare information, as part of a solution to effectively address many of the pressures/challenges facing the healthcare system.
As a starting point, Canada's First Ministers launched an independent, not-for-profit corporation � Canada Health Infoway (Infoway) � to serve as the catalyst for collaborative change in transforming a 19th century paper system into a safer, 21st century system, that is able to exchange important clinical information for the benefit of all Canadians.
Reporting to its members � Canada's 14 federal, provincial and territorial Deputy Ministers of Health � Infoway invests with public sector partners across Canada to implement and reuse compatible health information systems that support a safer, more efficient healthcare system.
To accomplish this, Infoway has adopted a unique model � that of strategic investor � working in partnership with health ministries, regional authorities, other healthcare organizations and information system vendors to best align Infoway's investments with jurisdictional plans and to leverage existing solutions.
Infoway is currently working with its public sector partners on projects in ten targeted investment areas: Registries, Diagnostic Imaging Systems, Drug Information Systems, Laboratory Information Systems, Interoperable Electronic Health Record, Telehealth, Public Health Surveillance, Patient Access, Innovation and Adoption, and Infostructure.
Once investment decisions are made, our public sector partners lead the development, implementation and use of the electronic health record, telehealth and public health surveillance solutions. Infoway provides leadership by establishing a strategic direction for e-Health implementation throughout Canada, in collaboration with the provinces and territories.
Infoway was given federal funding of $1.6 billion ($CDN) to get the job started. Infoway invests three quarters of the cost of a provincial/territorial project; the province/territory invests the remaining 25 percent of the project costs.
With 227 e-Health projects currently completed or underway from coast to coast, all provinces and territories are aggressively pursuing what needs to be done � from developing telehealth services in remote regions, to providing chronic kidney patients with online portals to better manage their 'wellness.'
Furthermore, jurisdictions are pursuing their plans within a common architecture and standards so that best practices and successful interoperable systems in one region can be shared or replicated in another, thereby reducing risks and development costs, and speeding up progress.
The great news is that all the 13 provinces and territories of the country have embraced this innovative model of collaboration. They have established 3-5 year roadmaps to implement the common e-Health systems they need.
Much remains to be done
Unfortunately, many key areas that should be tackled, lie beyond the scope of our current mandate. For example, by 2012, when all our seed money is invested, half of all Canadians will still not have a complete, individual electronic health record.
The vast majority of doctors' offices in Canada will still not have the automated clinical systems for electronic ordering of prescriptions that alert them to dangerous drug interactions and inappropriate dosages. Without these tools, doctors' ability to effectively manage their patients' chronic disease is limited, whether it's diabetes, arthritis, respiratory or heart disease. All this at a time when chronic disease already demands three quarters of Canada's public and private healthcare budgets.
And reducing wait times, so fundamental to every government across Canada, will continue to be handicapped by the absence of a better information technology foundation that can automatically match waiting patients with available operating rooms, surgeons and cancer treatment centers.
Two recent studies estimate that $350 per person, spread over ten years, is needed to complete our work in Canada � compared with the $40 per Canadian invested so far.
The promising news is that these same studies confirm that once in place, these new clinical systems will deliver a six-fold return on investment, saving $6 to 7 billion ($CDN) each year. This money can be more productively re-invested in other priorities, whether it's healthcare, education, innovation or infrastructure. This is particularly important as healthcare costs today consume more than 30 percent of provincial budgets in most instances.
Global collaboration is the key success factor

While the context in which we are operating is uniquely Canadian, we have already learned a great deal from e-Health leaders from around the world, from healthcare technology vendors and from countries who are entering into the e-Health space anew. Collaboration not only with our partners in Canada, but with other countries from around the globe is crucial to our success. Meanwhile, in Canada, we are at crossroads. We have established strong momentum and a solid track record. We have a good idea about what needs to be done, but we are also very keen to explore how other countries are tackling similar problems in creative ways.
Canada's THINK Mulls Faster Clinical Care Under Tech. Alliance
THINK�Transforming Health Care into Integrated Networks of Knowledge�has been launched in Canada at the Trillium Healthcare Centre, Ontario. The project of 100 million Canadian dollars seeks to harness products and services from eight global technology giants to connect patients and healthcare professionals in a seamless continuum of care.
Under this initiative, the procedures upon admission to Trillium Health Care Centre, apparently after a heart attack, will be as follows. In a few minutes, the emergency team will electronically search and retrieve all the healthcare records of that patient from multiple sources�pharmacist, cardiologist and family doctor. These assorted records can be accessed on a variety of devices like laptops, PDAs, desktops, to enable the physician on duty to assess risks and administer timely treatment to save that patient's life. This leads to faster clinical decisions that can save a life.
Claims Ken White, Trillium's CEO, "This is an entirely new model in healthcare and keeps the patient at the centre. This signals the reversal of the current practices of keeping the doctor's office at the centre, where all the medical decisions are made, records kept, tests done, and diagnoses conducted." Trillium selected the partners through a bidding process. The eight technology vendors were selected to participate in the THINK Alliance. IBM Canada Ltd. is the overall program and project manager, which offers consulting and systems integration expertise. Eclipsys is for providing clinical information system for the integrated patient health record; Cognos for business intelligence (BI) toTrillium decision makers through web, e-mail and wireless technologies; Agfa for the shift from film to digital-based diagnostic imaging; IMS Maxims for applications that manage illness and disease beyond the hospital walls and across the community. Sybase is chosen for transactional and hierarchical database and transactional management systems for operational data; EMC supplies advanced storage technology; Courtyard integrates the systems and adds to the interfacing support.
Says Ganderton, leader of the Canadian National Healthcare Industry Group at IBM Business Consulting Services, "THINK will defenitely change the way the community sees its hospitals not simply as buildings, but as a network of medical and healthcare expertise and knowledge, integrated with community and family networks."
Unconnected parts of the healthcare system has been driving up costs and driving down efficiency. Several key reports had recognized and recommended changes.
The Romanow Commission report in 2002 had called electronic health records as one of the keys to modernizing Canada's health system. In 2003, Senator Kirby's report called for a pressing need to seriously upgrade IT, and recently Canada Health Council report said "wiring the country was essential for healthcare reform."


Follow and connect with us on Facebook, Twitter, LinkedIn, Elets video