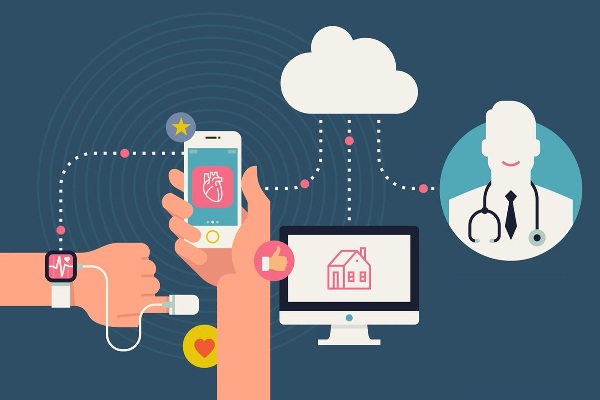 Despite many odds, e-Health has come to stay. And it is set to change the face of tomorrow's healthcare in an irrevocable way. Though USA is taking the lead in e-Health measures, other countries of the developed world are also making commendable progress. Yes, even in developing nations like Bangladesh, India, Kenya and Peru, there have been praiseworthy efforts in the form of some good e-Health projects, which are pregnant with development potential.
Seeing the potential of e-Health, many renowned foundations and major international funding agencies  such as the United Nations (UN), World Health Organization, World Bank and the United States Agency for International Development have also made their forays  into the global e-Health arena, as an integral part of their growing global health agenda.  In our Cover Story, written by the internationally renowned health information technology expert, Ticia Gerber from eHealth Initiative, the readers can get more information and insights about the progress of the deployment of health information technology in the US and beyond. In the Indian context also, there have been many initiatives in e-Health in the recent times, fostered by a number of bodies; both public and private,  ranging from large multinational  conglomerates like Voxiva to  researchers of academic institutions like IIT Chennai.  But among them the Integrated Disease Surveillance Project, funded by World Bank, deserves a special mention.

We know that today Internet, coupled with the mushrooming of handy and technologically sleek devices like cellphones, PDAs and flash drives, is opening up possibilities of managing our own healthcare, and healthcare records. But as always, there is another side to this coin. May be electronic medical records, automated laboratory machines, and digital radiology equipment are going to be realities in India's super-speciality hospitals of metros in the near future. But can we get rid of the reality of the images of malnourished babies and the news of rampant infant mortality? Can we relegate random incidents of people dying from highly curable diseases like malaria and cholera, into the domain of fiction?
The challenge ahead of India is how to apply the new developments in health information technology so that  our teeming millions get benefited despite the country's still largely underdeveloped healthcare infrastructure. We have to  address this challenge urgently. Otherwise India would happily continue to live in different centuries…

Follow and connect with us on Facebook, Twitter, LinkedIn, Elets video