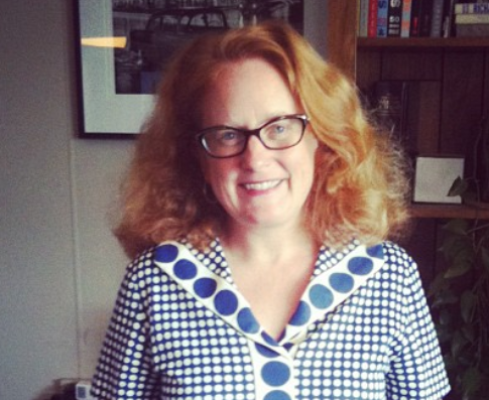 The terms e-Health and health information technology (HIT) are used somewhat interchangeably in the United States. Both refer to the use of appropriate technologies related to computing, information, networking, and communications, in support of health, and the goals of the healthcare system. Abroad, e-Health often falls under a broader label, including any application of ICT for health in its ambit.
Countries around the world, including the United States, are becoming increasingly interested in using health information technology (HIT) to improve citizen health and to address pressing healthcare challenges, ranging from preventative care to pandemics. This article outlines key shifts in policy and practice on both the domestic and international fronts to integrate HIT into healthcare delivery, which  in turn, can help people live longer, healthier lives.

Here I want to clarify a small point. The terms e-Health and health information technology (HIT) are used somewhat interchangeably in the United States. Both refer to the use of appropriate technologies related to computing, information, networking, and communications, in support of health, and the goals of the healthcare system.  Abroad, e-Health often falls under a broader label, including any application of ICT for health in its ambit.
The Story of the US

American efforts to improve the healthcare experience and tackle the problem of continued  increases in healthcare costs through HIT began in earnest in 2001, after the release of two government reports, which estimated that hospital medical errors resulted in 44,000 to 98,000 deaths per year.  The reports called for a public-private sector effort to develop a national health information infrastructure that could support electronically-delivered healthcare services.  In the aftermath of September 11, many early HIT initiatives in the USA focused on using information technology to strengthen coordinated and rapid public health communication ,and upgrading the nation's capacity to deal with public health threats. With more than 90 percent of the estimated 30 billion healthcare transactions in the United States each year still conducted by phone, fax or mail, rapid change was sought to bolster real-time response capabilities.
Landmark public health and bio-terrorism preparedness legislation was signed into law in 2002 (P.L. 107-188). Since this time, more than 20 bills related to HIT and better health have been introduced in Congress to address the biggest barriers preventing the use of HIT. They included the lack of interoperable electronic health record (eHR) systems that can talk to one another, ensuring that information in these systems is private and secure, and funding challenges and helping consumers and healthcare providers to employ these systems. Representatives of both national political parties-Democrats and Republicans have worked together on the issues of improving healthcare through HIT, because they recognize that accomplishing this goal will benefit all Americans, young and old, sick and well. The year 2006 represented a watershed for action on HIT-related legislation. Both the U.S. House of Representatives and the Senate approved HIT bills (S. 1418, H.R. 4157). However they were not conferenced and enacted into law.
Federal government health agencies responsible for Medicare, Medicaid and other programs have also acted boldly on issues related to HIT and better health, particularly since President George W. Bush said in his 2004 State of the Union remarks to the nation that our healthcare system is "in a time of change. Amazing medical technologies are improving and saving lives…" He called for the majority of Americans to have personal electronic medical records within 10 years. Since this time, top U.S. health officials have declared this the Decade of Health Information Technology and supported moving to nationwide implementation of interoperable health information technology through increased leadership; funding needed research and demonstrations and soliciting input from the private sector.  Multiple utive orders from the desk of the President have also been issued which encourage the federal government to use interoperable HIT and identify practices that promote high-quality healthcare.
Examples of bold actions by the U.S. federal government include founding the Office of the National Coordinator for Health Information Technology (ONC) in 2004 to harmonize the nation's HIT efforts within the federal government, and the 17-member American Health Information Community (AHIC); created in 2005 to provide recommendations about how to make health records digital and interoperable, while assuring that the privacy and security of those records are protected.  AHIC's work is ongoing, but set to last no longer than five years.  The Centers for Medicare and Medicaid Services (CMS) is also carrying out Medicare demonstration projects across the U.S., which are focused on testing innovative ways of paying for and delivering quality healthcare.  Adoption of HIT is a part of these experiments.
What do all of these seemingly arcane policy changes in Washington DC mean for the average American patient who just wants the best care possible? Quite a bit if the promise of the HIT decade is realized. Imagine a doctor visit where the facts about your medical history are available securely at the doctor's fingertips, whether you are in Boca Roton or Barcelona. Picture the ability to sit at home and send monitoring information on chronic conditions such as diabetes or congestive heart failure to your healthcare provider conveniently on a daily basis, from the computer or TV set. Conceive of the ability to compare the quality of healthcare offered to you in different settings. These scenarios are possible with HIT, and the concerted endeavour by the U.S. Congress and administration are supporting a quicker path to this vision of system transformation, which is light years away from where the American healthcare system is today.
Hit in the US States, Regions and Communities


It needs a mention that action on HIT and better healthcare  is no longer just a national issue in the United States. The issue is gaining great deal of currency at the state level too. In 2005 and 2006 alone, legislatures in 24 U.S. states passed laws calling for recommendations and/or strategic action plans on adopting HIT to increase healthcare quality and patient safety, and to curb rising healthcare costs. In the wake of Hurricane Katrina and the large-scale destruction it wrought on paper-based health records and effective healthcare delivery, states and communities began to think more seriously about the life-saving advantages of HIT and electronic health records systems.
The U.S. Department of Health and Human Services (HHS) Secretary Mike Leavitt observed that "there may not have been an experience that demonstrates, for me or the country, more powerfully the need for electronic health records than Katrina." During Congressional testimony in late 2005, Department of Veterans' Affairs (VA) officials contrasted the situation of the majority of hurricane survivors, moving to shelters and triage centers, lacking medical and prescription information, with patients of the New Orleans VA Medical Center.  Although the VA Center flooded, medical records for all 50,000 patients were available within one day because they were electronic. Only a computer specialist had to be airlifted from New Orleans, carrying backup tapes of all the records, which by the next night had been re-entered into computers in Houston. Everything on the computers was saved.
Today, states in the Gulf Coast such as Louisiana, Alabama, Florida, Mississippi and Texas are  real HIT innovation hubs, doing important work to strengthen Gulf Coast healthcare services and create a regional electronic health information infrastructure. However they are not alone. By current estimates, there are 280 state, regional and community-based collaboratives focused on improving quality through electronic health information exchange (HIE). Proving that all healthcare may indeed be local, these HIES represent the focused effort of multiple groups in the community such as doctors, hospitals, employers, health plans and public health agencies to mobilize information, and enable it to be available at the point-of-care, using interoperable electronic health information exchange systems. Although many are just getting off the ground, HIES are now in all the 50 states, Puerto Rico and the District of Columbia.
medical diplomacy

The US is not only tackling health system transformation within its own borders, but across the globe. Two important new concepts medical diplomacy and transformational diplomacy – have emerged that have turned traditional thinking about America's responsibility in global health and IT's role in it, on its head. Medical diplomacy is defined as exporting medical care, knowledge and personnel to help those most in need outside the U.S. That is patients in Africa, Asia, the Middle East and elsewhere. American health leaders have urged that medical diplomacy be used in conjunction with existing foreign and defense policies to achieve progress and win the hearts and minds of people worldwide.
The medical diplomacy philosophy, as aptly stated by former HHS Secretary Tommy Thompson, is that "good medicine makes better neighbors." An example of medical diplomacy efforts is 'The Global Fund to Fight AIDS, Tuberculosis and Malaria', created in 2001 as a partnership between government, civil society, the private sector and affected communities to dramatically boost the resources raised for addressing these diseases and directing resources in a strategic way. Since 2001, the Global Fund has attracted $4.7 billion in financing, and supports programs in 93 countries. A related movement is that of transformational diplomacy advanced by the US' State Department Secretary, Condoleezza Rice, that seeks to reach beyond the borders of the traditional structures and move diplomats into the field, to partner in doing things with other people, not for them. Technology is a key component of this strategy, linking the US. and its foreign partners in real time and increasing information-sharing.
These developments, combined with the significant efforts of world's leading philanthropist institutions such as the Bill & Melinda Gates Foundation and the William J. Clinton Foundation based in America, to combat pressing threats in the developed and developing worlds, make the U.S. a leader in the global health arena. Information systems and electronic connectivity are at the very core of efforts to improve health worldwide. A panel of leading experts concluded at the 2006 Davos Economic Forum that "the great obstacle to serious progress towards global health goals remains the woeful state of the world's public health infrastructure. Health information systems remain inadequate, making it impossible to monitor the delivery and coverage of interventions in a timely and effective way."
Deployment of HIT to improve health is going forward on every continent. Individual nations such as England, Finland, Australia, Japan, India, Singapore, Mexico, South Africa and Kenya are tackling e-Health projects, large and small.  Projects involve eHRS, hardware, software, PDAs, mobile phones and other technology, and are as diverse as the human imagination. Some examples include telemedicine networks in Bangladesh, e-pharmacy projects in Malaysia, low-cost, sustainable eHRs for HIV/AIDS patients in Kenya, transnational HIT infrastructure in Europe's Baltic nations, diagnostic riverboats operating in the Amazon rainforest, web-based real time communication tools to decrease maternal and child deaths in Peru, and national efforts to create an eHR system in Australia (HealthConnect), and a single electronic healthcare record for every individual in the United Kingdom (National Programme for IT). Overall, nations are in earlier stages of HIT use, funding and development. Many existing collaborations to integrate HIT with the patient care experience are regional in nature, and are fuelled, in part, by private funding.
Nations are also instituting programs and policies that employ HIT to prepare for potential pandemics such as avian influenza. Experts estimate that a severe flu strain, similar to that seen in 1918, would result in 90 million illnesses worldwide, and nearly two million deaths. Moreover, the pandemic would spread around the globe in one month. IT is an essential part of any effective pandemic preparedness plan. According to the Breakout Session Report of Pacific Health Summit 2006: Pandemic Preparedness, HIT and Policy (pg 1) "The speed, organization, and volumes of data that are necessary to monitor, prepare for, and react to a pandemic of any kind will necessarily require the creative use of information technology."
A commonly held definition of global health is health problems, issues, and concerns that transcend national boundaries, may be influenced by circumstances or experiences in other countries, and are best addressed by cooperative actions and solutions. Foundations, non-governmental organizations, and major international agencies such as the United Nations (UN), World Health Organization, World Bank and the United States Agency for International Development are stepping into the global e-Health arena as part of their growing global health agenda.
infoDev, coordinated by the World Bank, is developing a knowledge map project; charting role and use of ICT in the developing world. WHO reviewed and adopted Resolution WHA58.28 in May 2005, urging member-states to consider developing long term strategic plans for developing and implementing e-Health services. The European Union also has an e-Health action plan in place to achieve a borderless trans-European health information space by 2010, that will recognize the particular importance of interoperability and patient mobility, as well as strengthen disease prevention, healthcare personalization and patient involvement.
Common Ground and Challenges

Countries around the world, which are improving health through HIT, represent a wide variance in terms of national population, geography, GDP, governance, health system structure, financing and disease burden. However, common challenges and ingredients to success are emerging.
Some common challenges include: maintaining HIT as a top item on the national agenda for shifting political and budgetary environments, antiquated laws and regulations, and project funding. Key success ingredients involve:
Knowledge transfer of best practices from those that have gone before;
Innovative use of low-cost technologies such as Palm Pilots, cell phones and simple computer systems;
Strong engagement from consumers and healthcare providers;
Active cooperation between governments & businesses;
The necessity of addressing data standards and interoperability issues, for enabling to exchange health information; and
Appropriately addressing privacy and security concerns at every step in the process.
Summing Up
International dialogues reveal that countries are interested in developing a more strategic, coordinated global agenda, for funding e-Healthcare initiatives in and across countries.  This would facilitate government and industry working in tandem, and encourage national electronic medical record systems, that are developed to incorporate globally accepted data standards and interoperability protocols. While different views of healthcare, spread across national boundaries and cutting through the bureaucratic red tape are always challenges, the variety and intensity of efforts by nations around the globe to improve healthcare through HIT, electronic connectivity and a health information infrastructure is growing at an exciting pace. The health status and system improvements these initiatives achieve will only grow in the years ahead. Meanwhile patients and consumers expecting better healthcare quality, safety and efficiency are awaiting.
References:
To Err is Human:  Building a Safer Healthcare System, Institute of Medicine, November 1, 1999
Information for Health: A Strategy for Building the Ntional Healt Information Infrastructure, National Committee on Vital and Health Statistics, November 15, 2001
Michael Menduno, "apothecary.now," Hospitals and Health Networks, July 1999, 35-36
President George W. Bush, State of the Union Remarks to the Nation, January 24, 2004
eHealth Initiative, States Getting Connected Issue Brief, August 2006
HHS Secretary Mike Leavitt, Comments to the Associated Press, September 12, 2005
eHealth Initiative, Improving the Quality of Healthcare Through Health Information Exchange, September 2006.
Former HHS Secretary Tommy Thompson, Public Speech, October 20, 2004
Global Governance Initiative – Third Annual Report, Davos World Economic Forum, January 2006
Global Connections: Requirements, Enablers and Roadblocks to Implementing HIT and Electronic Connectivity for Better Health Worldwide, Ticia Gerber, May 20, 2006
Emerging Collaborative Models for Implementing HIT, Stephen Solomon, MD, September 26, 2006
Pacific Health Summit 2006 Breakout Session Report: Pandemic Preparedness, HIT and Policy, pg 1
About the Author: Ticia Gerber serves as the Vice President for International Programs and Public Policy at the eHealth Initiative (https://www.ehealthinitiative.org), a multi- stakeholder consortium whose mission is to drive improvement in the quality, safety, and efficiency of healthcare through information and information technology.

Follow and connect with us on Facebook, Twitter, LinkedIn, Elets video