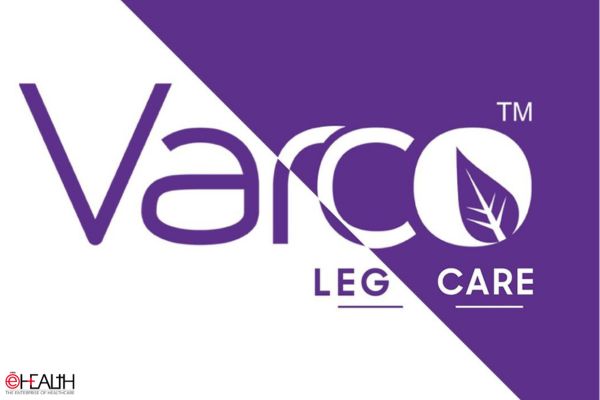 Varco® Leg Care has successfully completed a bridge funding round, securing an investment of INR 2 Crore, under the leadership of former Hindustan Coca-Cola CEO, Neeraj Garg. This investment round not only saw contributions from existing backers but also attracted new investors, including notable figures from Coca-Cola, Emporia UAE, Highway Concessions One (a KKR enterprise), and several High Net worth Individuals (HNIs). These contributions highlight the widespread belief in Varco®'s vision and future prospects.
The funds are earmarked for accelerating the company's expansion by recruiting industry-leading professionals, broadening its retail footprint, engaging Key Opinion Leaders (KOLs), entering new international markets, incorporating advanced technology to boost treatment adherence, intensifying research and development, and improving strategies for customer retention.
Anondeep Ganguly, CEO of Varco® Leg Care, expressed his enthusiasm about the fundraising achievement, emphasising the trust that investors place in the brand and its dedicated team. He reiterated the company's dedication to creating a healthier and happier global community, focusing on mobility and leg health. Varco® Leg Care aims to leverage phyto and neural network technologies not only to create pioneering leg care products but also to enable consumers to take an active role in maintaining their leg health.
The lead investor, Neeraj Garg, who has also joined the board of Nano Phyto Care, Varco®'s parent company, expressed his optimism about the brand's innovative approach to leg care, envisaging Varco® products becoming a staple in homes in India and beyond.
With ambitious plans to augment its Monthly Recurring Revenue (MRR) by tenfold in the coming two years, Varco® Leg Care is setting a series of initiatives in motion. These include attracting top-tier experts, refining operational technology to improve customer interactions, and maintaining a commitment to innovation and excellence. Additionally, the company plans to broaden its product range with unique topical phyto formulations to treat various leg health issues.
Varco® stands on the cusp of becoming a preeminent leg care brand worldwide, striving to provide healthier, happier legs. It's developing an extensive range of leg care products and looking to consolidate its presence in the US market through key partnerships and exploring opportunities in new markets, such as the GCC countries.
The brand leverages cutting-edge neural networks and photo technologies, offering a new standard in personal leg care and convenience. Since its establishment in 2022, Varco® has reached over 300,000 customers, expanded to over 1,500 pharmacies across key Indian cities, and generated a lifetime revenue exceeding $1 million.
With a robust retention rate of over 40% and an efficacy rate of more than 82%, Varco® has won the confidence of the Indian market by providing cost-effective, superior-quality, and efficient products for a variety of leg-related health concerns. Their listing on Walmart and a remarkable monthly growth rate of 30% highlight their success. Looking forward, Varco® intends to pursue additional funding rounds to fuel its ambitious growth trajectory.
Follow and connect with us on